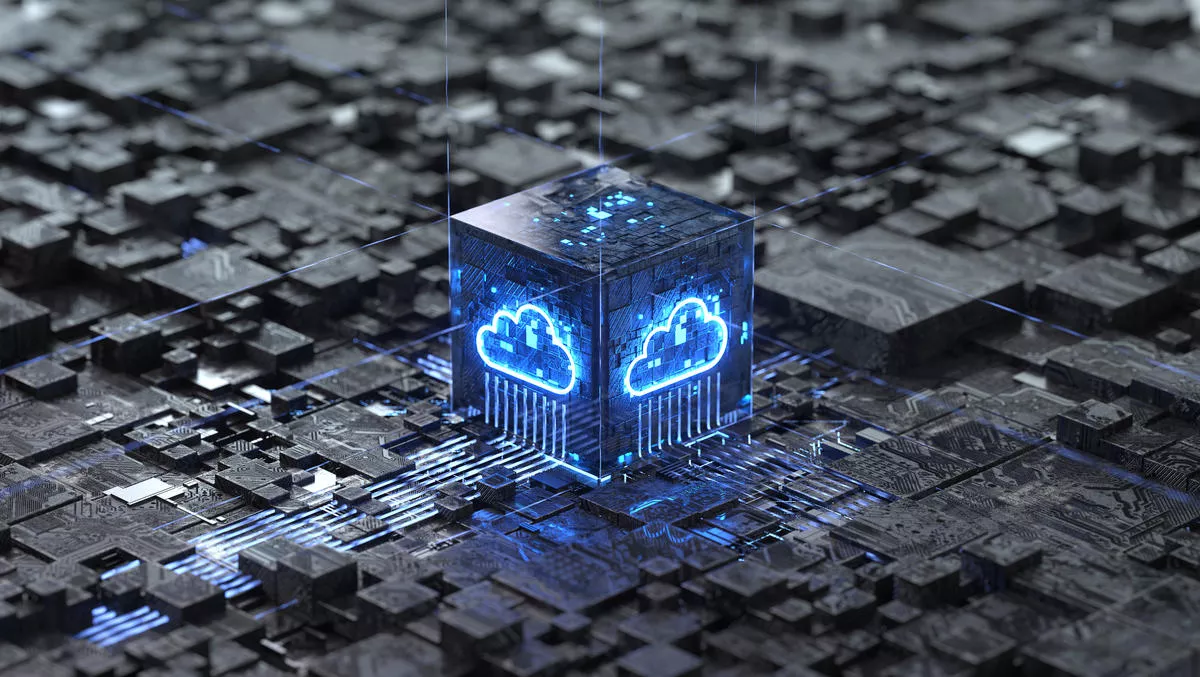 3 data challenges of modernising government agencies
Fri, 31st Jul 2020
FYI, this story is more than a year old
When COVID-19 hit, Australia's public sector suddenly had to deal with the technology challenges of providing services through a pandemic, while in the midst of an amalgamation of agencies.
Merging government departments were already facing three key data management challenges that now needed to be addressed in a totally new and unprecedented context.
No matter which country you're in, the risk in making technology-related decisions in a crisis situation is that you opt for solutions that meet the requirements of the short term but leave you with new decisions and investments to make in order to meet long term requirements.
From a technology perspective, the best-case scenario is to invest in the right solutions for now and set yourself up with infrastructure on which you can build.
The merger mindset
Following a decision issued by Australian Prime Minister Scott Morrison to reduce the number of departments and create a new structure "for greater collaboration on policy changes" and "to put Australians at the centre of government", an amalgamation of departments was in progress as of February 2020.
Key agencies were working through technology decisions that are typical of any kind of merger, such as considerations around data management, access, security, governance and storage requirements. They were identifying which technology systems to keep, what data to share with whom, how to integrate applications and where the gaps are, et cetera.
You can imagine what it must have been like, then, when the impacts of COVID-19 began and newly-merged, key government agencies had to quickly equip a suddenly remote workforce. There's been a lot to think about, but how they resolve each of the following data management challenges will dictate how effectively they can use their data to support continuous improvement to digital services and how resilient their systems will be as we head into a 'new normal'.
Underlying data management challenges: The data silo situation
It's natural for people to feel ownership of the data sets they create, capture, store, protect and use. Time and time again we see that 'owners' of the data are reluctant to share it. There are many possible reasons for this, but ultimately it means that the holding of data in silos across an organisation or government is not just a technology or location issue, but also a cultural one.
Modern data management calls for organisations to make sure the right people have the right access to the right data when and where they need it. Real-time access to data is necessary to support everything from crisis management through to business growth and innovation with analysis and actionable insights.
Breaking down silos, particularly in a situation where agencies or companies are merging, starts with encouraging collaboration and creating an environment where people can see the value in sharing information. It's not all about the technology, but providing the right tools and infrastructure to enable secure, timely access to relevant data in a way that people can actually understand it and use it, and base decisions and actions on it, must go hand in hand with the cultural change.
Everyone's favourite: unstructured data
Yes, the amount of data – or "big data" – is a challenge, but a pressing issue is that most data is still stored as unstructured data, and that means it is not usable.
However, if – for example - ministerial staff can interrogate data from social media feeds to determine how the political landscape is interpreting and reacting to their latest messaging in real-time, they can be much more effective advisers. If agencies can efficiently process and analyse information from their constituencies to identify trends they can highlight emerging preferences or pinpoint high needs areas in a timely manner.
The unstructured data that government agencies collect and generate is growing at an exponential rate but it can be quite useful if harnessed. That requires the data to be assessed, catalogued, identified with metadata and stored in such a way that it is accessible.
Avoiding the big-budget project by maximising what you have
Of course, across the amalgamated agencies there is a massive investment in existing infrastructure, and therefore a great desire to maximise that investment especially while there is still return on investment to get out of the systems and legacy infrastructure.
At the same time, they do need to consider storage and data management and performance improvement options that will keep pace with changing data analytics, application and workload requirements.
High-performance object storage has an increasingly significant role to play as cost-effective and scalable support for these requirements. From an infrastructure management point of view, the right virtual storage platform (VSP) will integrate with, manage and maximise your existing environment, giving a performance boost to your legacy systems as well as the object storage.
Future-proofing
The smartest technology decision-makers make sure they are considering their plans for the future even as they make decisions to deal with the challenge of the day. How do you do that?
Invest in solutions that do what infrastructure is supposed to do – shore up what you already have to provide you with a strengthened, modernised base on which to build.
Work with technology partners that are partnering together, themselves, so that they can bring you future-proofed infrastructure and platforms. Interrogate them on those promises. Insist on solutions with a future, that can be consumed and grown at your business's pace.
Using data to assert relevance
This brings us to the third underlying data challenge: finding business value in the data to remain relevant or competitive in your market.
We often talk to private sector organisations about finding the value in, or "monetising", their data. While that may initially feel like a more commercial approach than a government agency may be inclined to take, the service-focused public sector needs to stay relevant and effective and it is critical that they can find value in their data.
Digitisation can have a downside to traditional government departments because in some cases the data over which they used to be sole custodians becomes more easily obtained by and shared with others who can manipulate, interrogate and use it to create products and services based on it.
To continue providing valuable services to constituents and assert their relevance, some agencies need to find new ways to leverage the data they collect, have access to or generate. That can be done by collaborating with institutions, researchers and innovative application developers to package the data and related services, differently.
In order to do this successfully, they will need to take control of their unstructured data and get better at sharing their data internally.