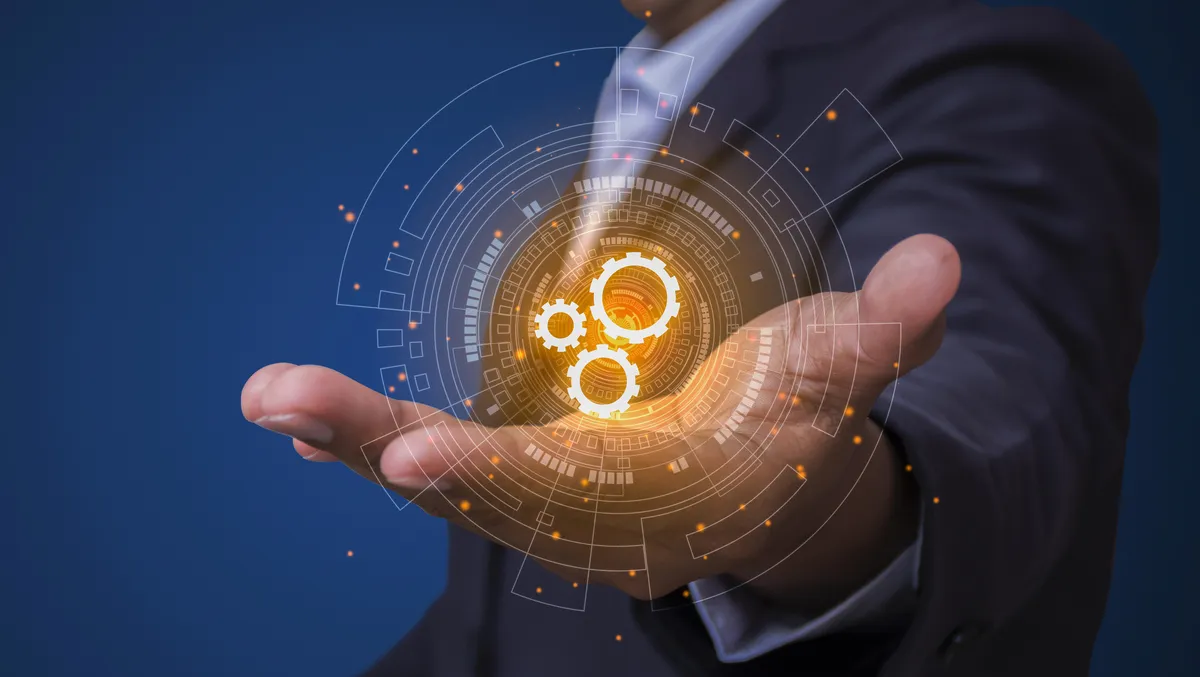 5 practical ways to fight recession with automation
FYI, this story is more than a year old
In the wake of COVID-19, and as the spectre of recession once again looms, it's a timely reminder to review your technology and make sure you're getting ongoing value from your investment. With a bit of thought and knowledge, there are nearly always opportunities to improve on the outcomes you are currently getting from your applications and environment, and save time and money to boot.
In this article, the first of three, we suggest five specific ways you can achieve more bang for your precious buck by embracing or bettering your business processes through automation.
1. Reduce the cost of employee attraction and retention
It's commonly accepted that automation enables your employees to be more productive and accurate, and get things done more quickly, which is always great for your bottom line.
But there's also a bigger picture pay-off, and it's to do with the well-documented shortage of skills and the Great Resignation.
If you've been struggling to recruit skilled resources, consider freeing up existing staff from repetitive tasks that limit their personal growth and instead, invest in upskilling them - so they can undertake more valuable (and interesting) roles. As a result, your employee retention improves, and recruitment and training costs go down. And of course, you can scale up operations without increasing your headcount, or making those impossible demands on employee time that drive people away.
Automation ideas: Streamline accounts payables, financial reporting, and data entry roles.
2. Slash the costs (and ill feeling) incurred by bad data
When it comes to data, small human mistakes can cost you dearly.
For those dedicated to data entry, it only takes a second to misplace a decimal point, record an incorrect phone number or address, or enter the wrong quantity or items in a customer's order. At best, the mistake can result in an apology, at worst, some significant scrabbling to recover a damaged business relationship – or even a legal battle. And of course, there's the time it takes to fix the mistake and pour oil on troubled waters.
In short, the more opportunities for human data entry that you can eliminate from your business processes by using automation to collect, process, store and share data, the less the risk and expense to your business.
Automation ideas: Remove manual data entry (and re-entry) from order taking, and financial reporting.
3. The old 'do more with less' concept
While automation is often scarily sold as a way to replace people, we prefer to think of it as an opportunity to free them up to tackle more high-value (and interesting) tasks, or to grow the business capability without having to recruit extra employees.
Processes which involve paperwork are the perfect 'low hanging fruit' for fast improvement. There are so many options to accurately ingest and sort incoming data without lifting a finger that it's not funny. But it is exciting to realise that the time wasted asking a human to do a job that technology can do better can be eliminated. While exceptions always exist, handling them by hand may take a mere 5% of the initial task timeframe.
When talking about their successful adoption of automation to improve their accounts payable process Whakarongorau Aotearoa (formerly Homecare Medical) said: "Without AP automation, we would've added at least another person to the accounts payable team by now. We've taken the right strategic path. It could have been very different for us if we hadn't made this investment."
Automation ideas: Eliminate playing pass-the-paperwork, invoice approval chasing, claim or application reviewing/approval workflows, notifications for order despatches, appointments, payments, collating data from multiple systems, and more.
4. Speed up workflows that normally slow your business down
Complex workflows are inherently slow. They usually involve multiple touchpoints and approvals and reviews, and are prone to sit in unaudited 'to-do' piles. As a result, there's always someone waiting impatiently for an outcome, whether it's good news for an insurance claim, payment for an invoice, or a place at a further education facility.
Automation ideas: Accelerate multi-touch application, registration, enrolment, approval, and claim processes, as well as your entire supply chain or project services.
5. Become self-reliant
When times are tough, you have to tighten your business expenses belt where you can. So, you'll want to maximise the wealth of internal capabilities of your existing administrators and developers to visualise, create, embed, manage, and refine your workflows.
The big 'however' though, is that to do this, you'll need an application that provides you with DIY process automation features. With a modern cloud solution, your users should have access to easy-to-understand inbuilt visual tools to create single- or multi-step workflows like estimate or quote approvals. They should also be able to apply data integrity logic to fields, including custom formulae, to ensure that data is accurate (circling back to point 2). When you can turn to your own team to streamline and automate repeatable tasks, you're already slashing your technology budget - and being master of your own efficiency efforts.
Automation ideas: Design and build your own customised 'make-life-easier' automated processes for customers and staff using no-code, low-code, or click-not-code tools.
In summary, the judicious use of automation can help you consciously control employee costs, improve productivity, remove costly errors from the equation, speed up your rate of business and empower your people to eliminate redundant tasks. All this at a time when your bottom-line is yet again under attack.
Fusion5 focuses on helping customers do better business, so they can go from good to great. So, our next two articles will focus on practical ways to get more value out of your cloud investments, and how you can generate the sort of intelligent insights which will make a dollar-driven difference to your decision-making process.
In the meantime, if you'd like to throw some automation ideas around, and get some well-considered, practical answers, contact us here.