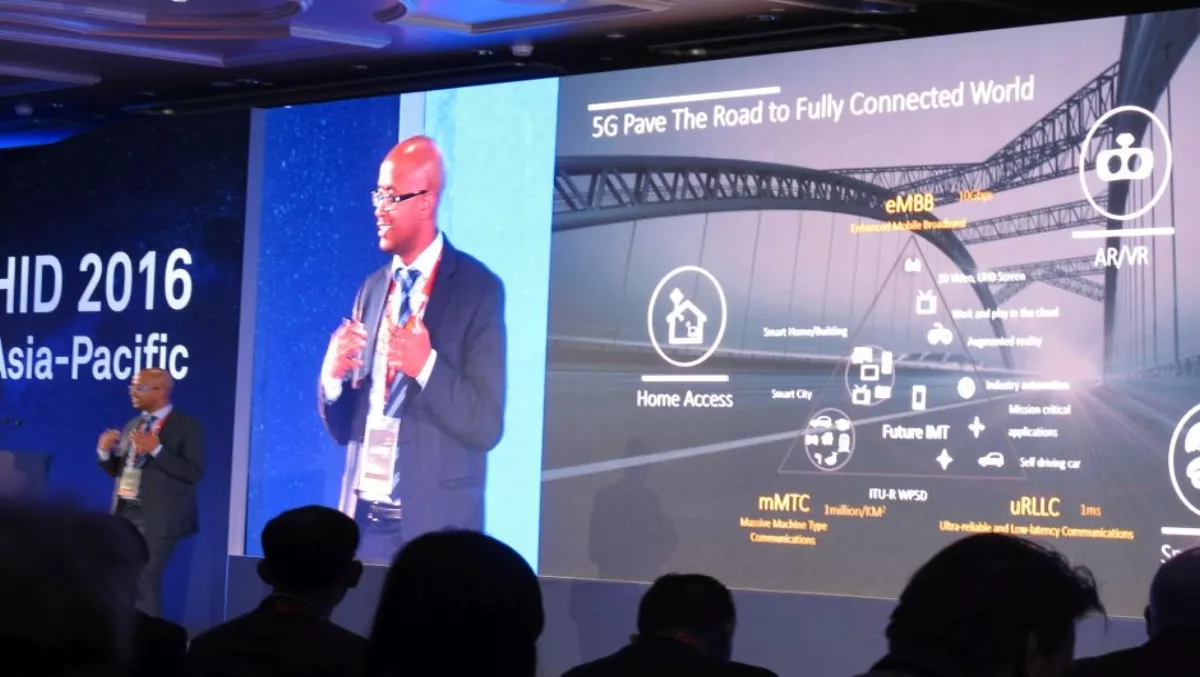 5G is coming, but we've got an infrastructure to build first, says Huawei
FYI, this story is more than a year old
Abdurazak Mudesir, Huawei's VP of 5G marketing Europe, took audience members at Huawei Innovation Day 2016 through the world of 5G mobile today.
He explained that the key applications and key use cases need to come first in the implementation of 5G. This approach turns the paths taken by 4G, 3G and 2G on its head.
Those use cases cover the consumer market including AR and VR, the business to vehicle and smart driving industry, as well as the business to home market.
The introduction of LTE speeds of 1Gb/s and LTE will accelerate the growth of AR, VR and big data, home access and smart driving, Huawei's three key areas of 5G use case research.
"We are already seeing a huge leap in VR hardware in the market, but mostly this is for gaming. I think it would also be very important in our experience of media. We believe VR will be the main interaction with media," Mudesir says.
He says this kind of update, particularly with a 2025 market size worth $182 billion, needs the right speeds and right technology. This is where 5G comes in.
Consumer markets such as AR/VR aren't the only use cases, as Mudesir says verticals are also important. He gave the example of car manufacturers, which will integrate 5G technology in smart driving. Smart home applications will also need 5G capability and speeds as well.
To implement 5G, it relies on government and infrastructure to make it happen. Mudesir says that we need to improve 100 times the current network capacity.
APAC mobile operators will also need to increase 10 times the bandwidth to 1Ghz per mobile operator - a huge increase compared to the 100MHz commonly used in 2016.
Wider site deployment for 5G networks is also needed, made possible by governments and even utilities providers, Mudesir says.
Government is not the only piece of the puzzle - vertical industries will need to build a local ecosystem, find business models and cultivate the right human resources and skills.
"We shouldn't wait for 5G," he says, particularly with the rise in IoT and analytics.
"Today the topic is innovation. And that's the key. 5G is really the hub for innovation," Mudesir says.
Mudesir concluded by saying that starting the 4.5G network now is crucial for paving the 5G future.
"5G is about the use cases. It's not about the technology," he concludes.
Related stories
Top stories