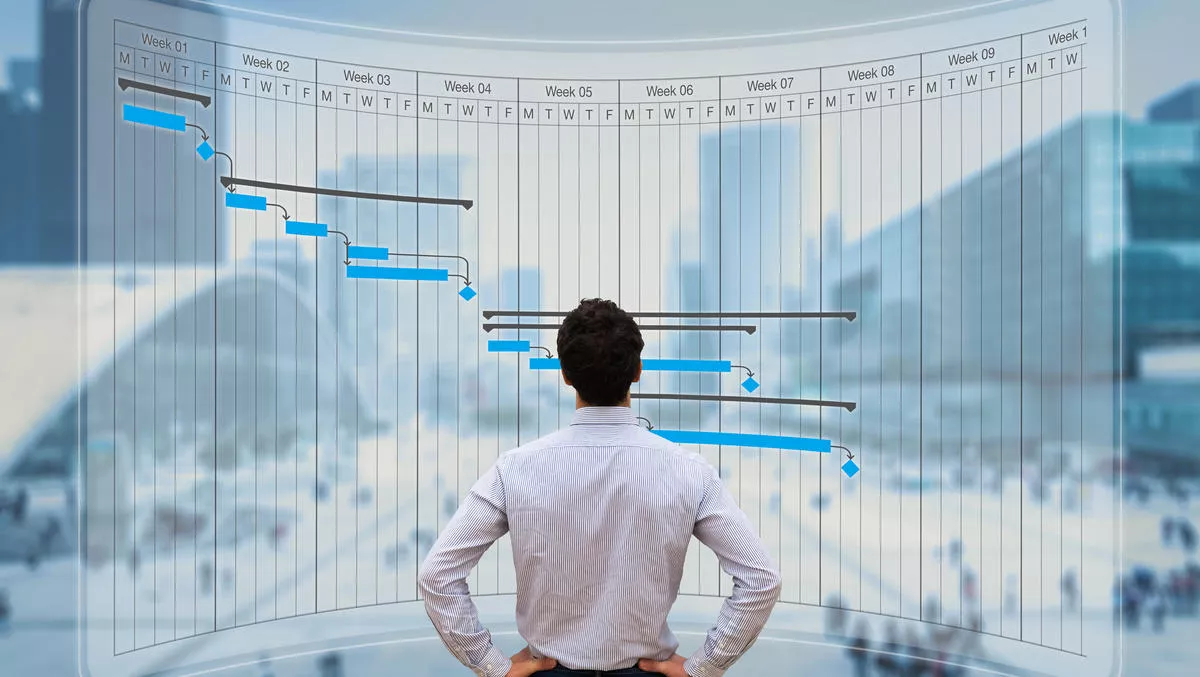 A comprehensive guide to project management
FYI, this story is more than a year old
Project management is a centuries-old concept. Early civilisations used basic forms of project management to build architectural wonders such as the pyramids and the Great Wall of China.
In modern times, it's has evolved into a highly detailed and refined set of principles and processes, which guide organisations to complete assignments by a specified deadline.
The number — and complexity — of projects undertaken by organisations is on the rise globally. The Project Management Institute (PMI) predicts that employers will need to fill nearly 2.2 million new project-oriented roles each year through 2027.
Statistics show that lacking clear goals is the most common cause of project failures in business, underscoring the vital need for project management skills.
However, there is widespread confusion on the meaning of 'approach', 'framework' and 'methodology'. Even seasoned professionals can still be unsure of the differences between them. It is essential to understand these differences before embarking on any project.
Aapproaches, frameworks and methodologies
There are several ways to approach a project – a project manager may take an overall rigid approach, or a flexible approach, depending on their industry and the specific project's outcomes.
In addition to the general approach, a project manager needs two other things: a framework that provides the tools and guidance necessary to manage any project; and a methodology that offers much more detailed guidance, and tools specific to the type of project.
An individual cannot use two methodologies at the same time. However, a framework or an approach can be wrapped around any methodology.
Below, some of the most popular approaches, frameworks, and methodologies for project management are explained.
Waterfall vs Agile
There are two significant approaches to project management: Waterfall and Agile. While these approaches are significantly different, both are widely used across the world. Waterfall predates the IT industry, while Agile was developed more recently, specifically for the management of software development projects.
The Waterfall approach to project management is the more traditional approach, where completion of one phase, such as laying the foundation of a building, is a prerequisite for the next.
Projects using the Waterfall approach are separated into a series of linear, sequential phases, which must be completed before progressing to the next. This approach has worked well for projects with well-defined requirements and no foreseeable changes expected during the project phase, such as construction projects.
However, it does present limitations for projects that require flexibility and may experience significant changes in scope, such as in software development. This is where the Agile approach comes in handy.
For example, with software development, the code developed for an application can always be edited if requirements change during the project phase. In contrast, the foundations of a physical structure such as an apartment complex cannot be adjusted as easily.
The pandemic has increased preference for Agile approaches and methodologies to project management due to their focus on flexibility and adaptability to change.
PMBOK
PMBOK is an umbrella term for several project management standards and guides produced by the US-based Project Management Institute (PMI).
The framework comprises eight foundational standards, five practice standards and frameworks, eight practice guides, and a Lexicon of Project Management Terms.
It is widely accepted that the PMBOK guide is best practice in project management. The specific knowledge and practices described apply to a majority of projects, regardless of their industry. Due to its solid reputation and applicability to a range of projects, all current or aspiring project managers should be familiar with the PMBOK framework.
Agile Scrum methodology
Agile Scrum, also known simply as Scrum, was developed to apply Agile principles to software development specifically, but the Scrum methodology has since been used in many other projects. The essence of Scrum is captured in the name, taken from the rugby scrum: a typical Scrum team is three to nine people with a mix of skills required for a particular project.
Overseeing the Scrum team is the Scrum Master, who is responsible for coaching and motivating the team, ensuring conditions are optimal for the team to achieve its goals, and that Scrum rules are followed.
The core of project development is the sprint. Sprints are periods of fixed length of one month or less for each project. Each sprint has a specific goal, and no changes are permitted during the sprint that might prevent that goal from being achieved.
Agile DSDM methodology
DSDM (Dynamic Systems Development Method) was developed in the UK in the mid-1990s. This methodology is heavily focused on delivering real benefits to the business, and every project must be strictly aligned with strategic business goals.
DSDM assigns priority to different elements of a project based on their importance to the business. The most important features are defined as the 'minimal usable subset' or 'MUST'. These features must first be completed to an acceptable quality before moving to other aspects of the project.
Following that, other features in decreasing order of importance can be considered, which may be subject to time and budget constraints. These features are prioritised using the Moscow acronym, short for: 'must have, should have, could have, won't have' this time.
PRINCE2 methodology
Projects In Controlled Environments (PRINCE2) is a process-based method of project management.
There are three principles underpinning PRINCE2, that every project should have:
An organised and controlled start, i.e. organise and plan before leaping in;
An organised and controlled middle, i.e. keeping projects organised and controlled;
An organised and controlled end, i.e. when goals are achieved, and the project has finished, tidy up the loose ends.
The takeaway
The approach, framework and methodology an organisation chooses are entirely dependent on the type of project and industry, team structures, and previous learnings. Whichever strategy an organisation chooses, it's critical to understand the difference between common approaches, frameworks and methodologies to lead a successful project.