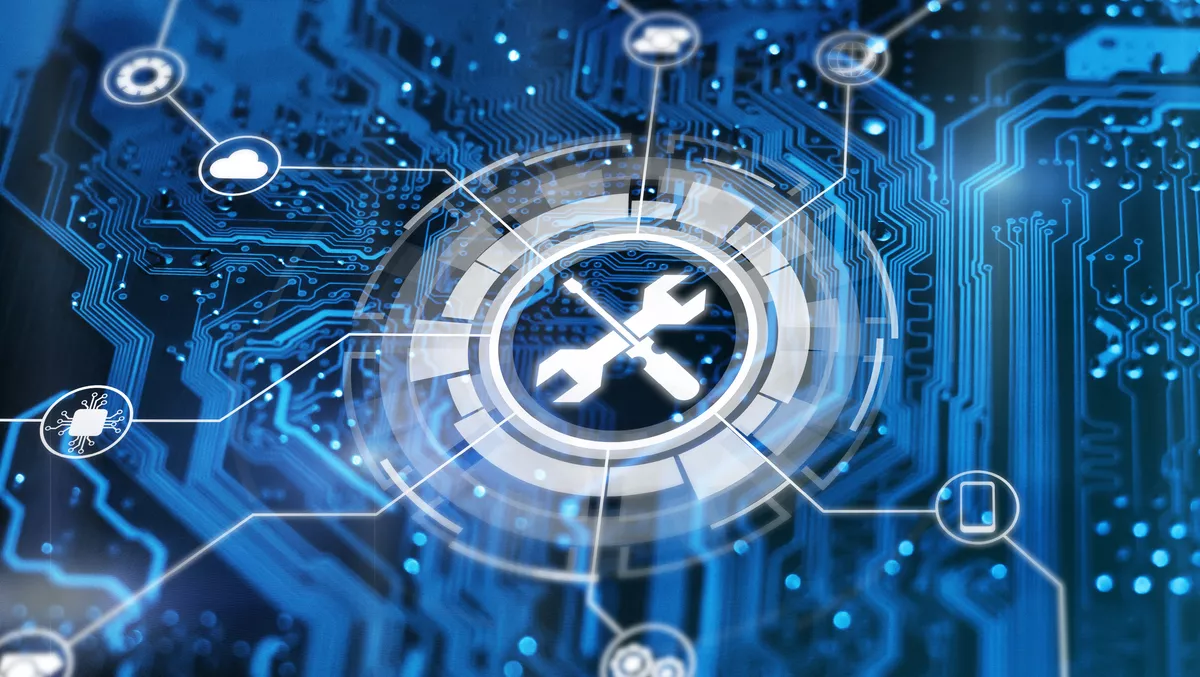 Accenture's latest report sheds light on IT infrastructure issues
FYI, this story is more than a year old
As innovative IT grows, so too does the demand for these solutions and systems, leaving IT companies struggling to keep pace with the very tech they've created.
But innovation also always comes with unforeseen challenges. In the world we live in, where sophisticated technology is behind almost every business and its ability to operate, these problems need to be solved quickly.
Accenture's latest report, 'Ever-ready infrastructure,' highlights five key areas that IT companies are struggling with and offers some practical solutions.

The use of traditional data centers
What may have seemed like a sensible financial decision at the time has become a very costly long-term commitment. Making the decision to purchase their own data centers has left some organisations in a difficult situation, especially in light of growing sustainability concerns and objectives among large companies.

Ownership of hardware assets
To cloud or not to cloud? If a business has chosen to own their hardware assets, chances are they aren't in a position to afford cloud infrastructure. In addition, asset purchases that have a three-five year depreciation cycle or contractual lease cause significant restrictions on budget spending.

Software licenses
According to Accenture's report, many companies spend 35-55% of their IT budgets on software. Unfortunately, this only makes matters worse because the software is quite possibly redundant if the company is siloed or has no governance, making it a difficult situation to get out of.

Talent debt
One of the biggest challenges facing modern IT is the ability of the humans to keep up with the tech. IT companies once had a track record of training and giving certifications to their employees. But because the sector is expanding at such a rapid pace, many of these companies are now struggling to upskill their people to match the demand and relevance of the technology.

Mainframe legacy platforms
There was a time when mainframe platforms such as Cobol, CICS, and DB2, were an organisation's only option for handling comprehensive processing requirements. But just as other areas of the IT sector have moved on, so too have these systems. Although some companies still use mainframe platforms for their most important transactions, cloud is required to scale these applications quickly and efficiently. The dilemma is that a major overhaul is needed to make it a reality.
In addition, the challenges are so great and intimidating that the report highlights only 12% of businesses say they are adopting cloud into their company's operations. But the trouble is that this avoidance of IT issues will only be detrimental to companies long-term, with organisations not yet integrating cloud into the operations of their business needing to adapt to survive.

Solving the problem
But how do we fix it? How do we take these complicated unprecedented digital challenges and find worthwhile long-term and sustainable solutions?
According to Accenture, it starts with refocusing IT infrastructure to benefit companies rather than hinder them. To accomplish this, the infrastructure needs to be centred around constant ongoing innovation, automation and optimisation and recognising software, particularly AI, as a top priority.
Accenture suggests concentrating on critical areas such as the ability to readily support DevOps, designing the infrastructure to manage data going into a 'landing zone' (such as public cloud, private cloud legacy data centers or edge dependent on the companies needs), and ensuring that there is a seamless integration between the tech and the people in the workplace to make sure that new insights get to workers at the right time, through the proper channels.
Utilising the infrastructure in this way will result in an efficient pace for digital transformations and allow companies to keep up with technological demand.
To find out more and for a guide to the next steps for your organisation's digital transformation, the full report can be found here.