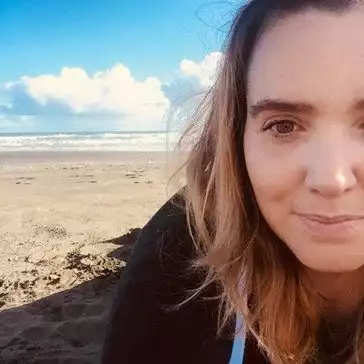 By Shannon Williams, Journalist
From the AI explosion to the talent war, and from the rise of 5G to the return of the mainframe, there's a lot in store for 2023, according to IT infrastructure services provider Kyndryl.
Collin Penman, Practice Leader, Security & Resiliency, Kyndryl ANZ, says much greater accountability will placed on the c-suite and on boards to ensure cybersecurity and cyber resilience, in the wake of recent high-profile breaches.
"Some 88% of boards now see cybersecurity more as a business risk than a technology risk, according to a Gartner survey. That tells you that this no longer just a discussion for techies; every part of the organisation needs to step up and play its part," he says.
"That starts with the people at the top of organisations being held fully responsible for their reporting and controls, as they are in Singapore, for example.
"That escalation of responsibility needs to come with a fuller understanding of the pressure on CISOs, an elimination of blame cultures, and a commitment to support the resourcing needed to ensure an organisation can bounce back quickly if it is attacked," Penman says.
"That is why cyber resilience will overtake cybersecurity in 2023 as the top security priority and companies will begin to see Cyber Resilience Officers enter the picture.
"From a talent and skills perspective, I think well continue to see a focus on decentralising corporate offices to attract security talent in the regions."
Jim Freeman, Chief Technology Officer, Kyndryl ANZ, says, "I always felt it in my bones that Australia was a world leader in cloud adoption but now Infosys Cloud Radar Study confirms it.
"For as big a head start as Australia has had, we are still only realising a fraction of the benefits cloud has to offer," he says.
"Frankly, that realisation continues to be paced by the ability/ROI/Risk profile for re-engineering business processes and the underlying legacy applications.
"I think IT departments are becoming more comfortable with multi-firm squads i.e., assembling the right talent for an outcome by selecting team members from several different companies," Freeman says.
"Born-on-the cloud start-ups proved the viability of agile methods, but there has been a reluctance to establish deep, high-performing working relationships among potential competitors," he says.
"The large, and growing, feature set in the Hyperscalers are pushing service integrators differentiation away from technology and to engineering competence the winning ingredient for being asked to join a squad."
Roy Lovli, Head of Kyndryl Consult ANZ, says the battle for skills will continue to rage in 2023, even as the welcome post-Covid influx of gifted, bright people to our local markets continues.
"This will put more onus on organisations to deploy capabilities and tools that automate their processes and deal with repetitive issues in a consistent manner," he says.

"If done well, this will drive efficiency, reduce human error, support organisations ongoing digital modernisation programs and free talent to focus on higher-level issues and business challenges."
Darin Hobbs Practice Leader, Core Enterprise & zCloud, Kyndryl ANZ, adds, "Music fans will know that Justin Timberlake brought Sexy Back in 2006; I think 2023 is the year we bring the sexy back to mainframes!
"For all the benefits of cloud, the mainframe remains one of the most modern and capable computing platforms on the planet, although many of the apps that run on mainframes are not," he says.
"My prediction is we will see the mainframe become much more integrated into the hybrid cloud ecosystem as customers continue to identify the right workloads for the right platform and find the mainframe still has a key role for many of them, especially as they continue to modernise their applications."
According to Brad Mumford, Practice Leader, Digital Workplace Services, Kyndryl ANZ, in 2023, digital experiences will take a top spot on the recruiting checklist and will also impact retention.
"In fact, employees are 230% more engaged and 85% more likely to stay beyond three years in a job if they have the right technology support," he says.
"At the same time, cyber risks are at an all-time high, and to mitigate and meet these risks head-on, companies need to develop plans for maintaining and securing hybrid and remote work arrangements in 2023 and beyond.
"So, anything is possible in 2023 for Digital Workplace Services," says Mumford.
"For Kyndryl DWS, my prediction for 2023 is achieving our objective of zero touch device support, encompassing proactive fault identification and corrective actions, without a need for the employee to initiate a support interaction."
Armen Assatoury Practice Leader, Network & Edge, Kyndryl ANZ says, "I expect to see a massive ramp up of connectivity technology like 5G because of its throughput and robustness, and now with emerging spectrum availability it becomes a gamechanger for wireless connectivity.
"Globally, the manufacturing, petrochemical, and utilities sectors have been successfully deploying private wireless and edge to drive business efficiencies and cost savings," he says .
"Here in Australia the mining, oil, and gas industries are looking at taking up this technology not just from a cost savings perspective but from a connected worker health and safety perspective which is becoming mandated," Assatoury says.
"And so, 2023 will be the year 5G private wireless and edge compute use cases and testing will take hold across many industries. Private wireless and edge will be key to unlocking the next generation of technological innovation from enabling autonomous vehicles, real-time analytics, edge data collection (IoT), asset tracking and supply chain optimisation.
"The increase in edge computing will come about as a result of more applications being written for the edge as opposed to the core due to latency requirements and data processing requirements," he says.
"At the same time, we will see a huge increase in Machine Learning and Artificial Intelligence in general every day human interactions."
Audrey Campbell-Frear, Managing Director, Kyndryl NZ, says for New Zealand in particular, banks will be running hard to ensure their technology allows them to achieve compliance with the Reserve Bank's debt-to-income (DTI) limiting tool for lenders to use on borrowers taking out home loans.
"Just as high on my list is the continued focus on cybersecurity and increasingly on cyber-resilience, whereby businesses not only protect themselves against attacks but become better prepared to recover fast from attacks.
"Finally, the migration to the Cloud in New Zealand will accelerate as two of the three big hyper scalers will establish local services in the market in 2023. New Zealand businesses have been waiting for these onshore facilities for a long time."