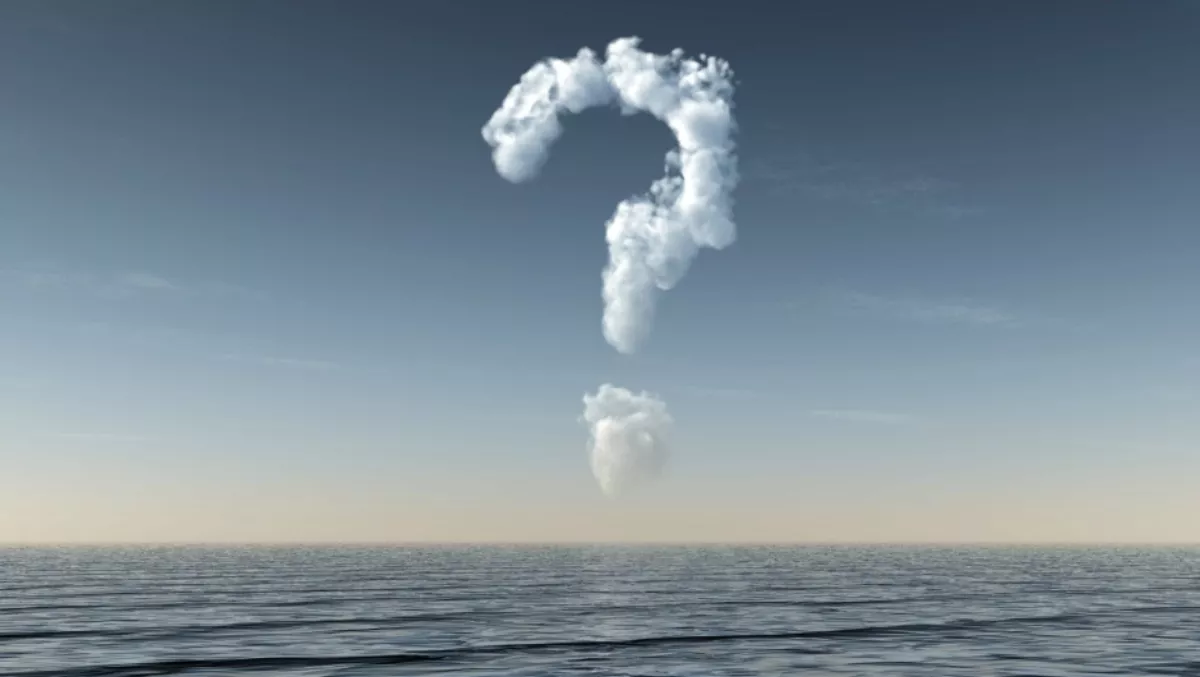 Alarming majority of businesses have misconceptions about cloud
FYI, this story is more than a year old
A new study has emerged that indicates the majority of (56 percent) global organisations operate with a cloud-first mentality when it comes to deploying new applications and managing workloads.
Undertaken by Vanson Bourne and commissioned by Veritas, 'The Truth in Cloud' study surveyed 1,200 global business and IT decision makers to reveal that customers are embracing the multi-cloud as a key component of their business strategies.
Interestingly, only one percent of respondents reported that they will not be adopting cloud over the next two years.
However, Veritas says there were some alarming findings, with the main concern being significant misconceptions exist on the responsibility for data management, with 69 percent of organisations wrongfully believing data protection, data privacy and compliance are the responsibility of the cloud service provider.
Within the survey, customers indicated they use a variety of cloud service providers, including public clouds and hosted private clouds.
With respect to Infrastructure as a Service (IaaS) specifically, 67 percent of organisations state they use, or plan to use, two or more cloud providers. Meanwhile, 42 percent say they are using or plan to use three or more cloud providers, with common goals of improving resiliency and data security as well as reducing capital expenditures (Capex) and operating expenses (Opex).
As aforementioned, there are a number of misconceptions surrounding data management in the public cloud, with key findings including:
83 percent of organisations that use or plan to use IaaS believe that their cloud service provider takes care of protecting their data in the cloud
54 percent believe it is the responsibility of the cloud service provider to securely transfer data between on-premises and cloud
51 percent believe it is the responsibility of the cloud service provider to back up workloads in the cloud
55 per cent also believe that application uptime is the responsibility of the cloud provider
Executive vice president and chief product officer at Veritas, Mike Palmer says their legal teams reviewed contracts from multiple public cloud service providers to help the company understand what customers and cloud service providers are responsible for with respect to data management in the public cloud.
"Despite customers' belief that cloud providers hold the responsibility of data management, cloud service provider contracts usually place data management responsibility on customers. Our research backed up our assumptions that the primary responsibility for data management lies with the customer," Palmer says.
"Veritas fully embraces a multi-cloud approach and is partnering with many leading cloud service providers to help customers manage and extract maximum value from their applications and data."
Another important area is the rise in multi-cloud adoption with many organisations facing challenges getting to the cloud, which include:
Complexity with cloud migration (37 percent)
Legacy technology limitations (36 percent)
Lack of in-house skills (38 percent)
Lack of a clear strategy (32 percent)
Data silos (27 percent)
Respondents stated that data privacy, security and compliance, workload performance and uptime are the top deciding factors impacting cloud provider selection.
And in regards to the future, It spending on cloud technologies, including public cloud providers, is expected to rise from 12 percent in 2017 to 18 percent within the next two years. Veritas expects the trend to continue and increase, as 58 percent of organisations that currently use one cloud provider indicate they plan to expand their portfolio across multiple cloud platforms.
"As more companies embrace a cloud-first mentality, the need to navigate the complexities of a multi-cloud world is critical. As with on-premises environments, customers should consider all aspects of data management as they journey to the cloud, from data protection, compliance readiness, and workload portability to business continuity and storage optimisation," says Palmer.
Related stories
Top stories