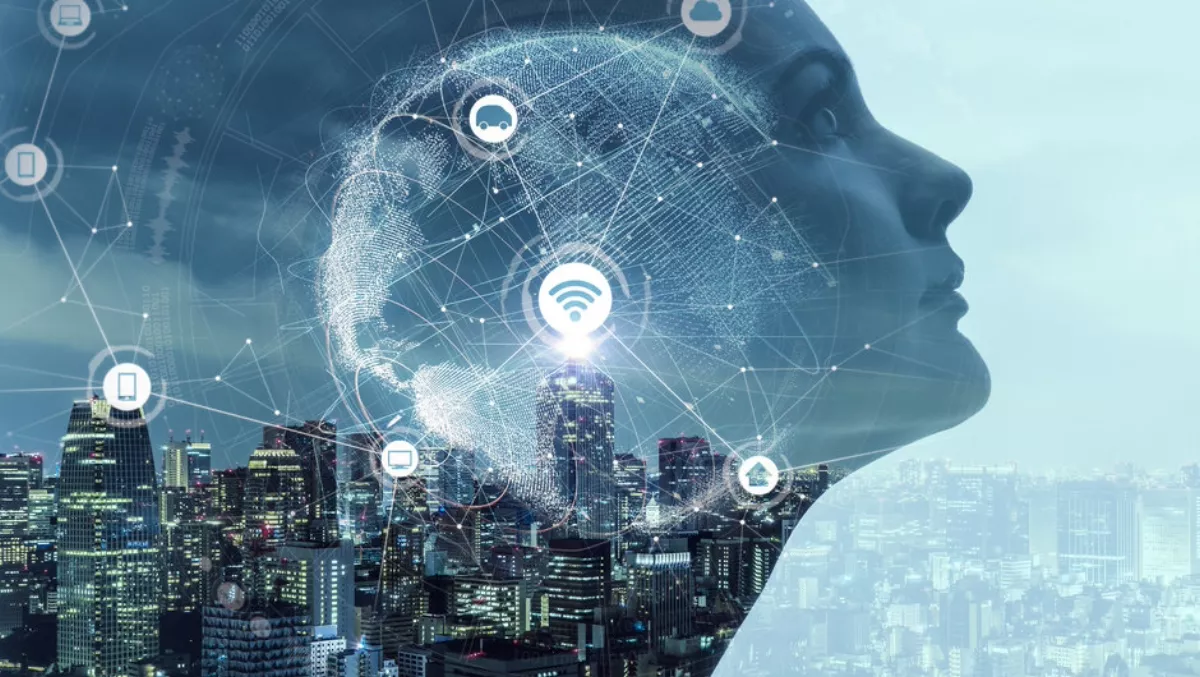 Alcatraz AI to replace corporate badges with AI security
Alcatraz AI, a company working on facial authentication frictionless access control for the enterprise, announced its first AI-enabled product today, a full stack platform with custom hardware on the edge, software on-premises and in the cloud.
The Palo Alto-based startup supposedly leverages facial recognition, 3D sensing, and machine learning to enable secure access control. Alcatraz has raised close to $6M in funding from multiple investors, including Hardware Club, Ray Stata, co-founder and Chairman of Analog Devices, JCI Ventures, Ruvento Ventures, and Hemi Ventures.
Currently, the only way to enhance physical security at access control points is by adding biometric readers or guards that manually check employees in real-time. Existing technologies such as fingerprint and iris scanners have low false acceptance rates but increase friction, need employee interaction and are not suitable for mass deployments.
They are also only appropriate for environments where a limited number of people need access. Facial recognition access control has the potential to be frictionless for deployment in many environments, but past limitations have included ease of spoofing, range, and speed.
Recent technological advances have enabled Alcatraz AI to provide multi-person facial authentication frictionless access control. Alcatraz's first product has the first-in-the-industry instant one-factor authentication for multi-person in-the-flow sensing. It uses multiple built-in cameras for real-time 3D facial mapping and NVIDIA GPU-powered deep neural networks.
This allows for multi-person facial authentication as well as the automatic enrollment of individuals using current access control methods, such as badging. Alcatraz can deploy at locations where thousands of employees require access to buildings, without burdening HR or IT with the task of enrolling employees into a new security system.
Additional features of the Alcatraz platform include tailgate detection, real-time notifications with video and access control analytics. The platform enables efficient and guardless entry flow and is scalable, fast to deploy, and easily integrates with existing access control systems.
Alcatraz AI's founding team comes from Apple and NVIDIA. The company is currently deploying pilots with select partners in Silicon Valley, government organizations, and some of the world's largest technology companies. Their company's mission is to create a secure and frictionless physical access control future for everyone in the workplace.
More advanced access control technology was not able to solve this, as fingerprint and iris scanners, although providing more security than badges, require employee interaction, increasing friction while not solving tailgating. Deploying such biometric readers in high traffic locations is also not possible, as enrolling thousands of employees means calling them back to the HR office for a new scan, a logistics nightmare.
Three years later, Alcatraz AI is piloting their first product, a tightly integrated hardware and software solution that authenticates employees' faces in-the-flow, always checking for tailgaters.
Their patented built-in self-enrollment using AI does not require any administration or employee action, as it associates faces and badges over time, switching to face-only mode autonomously as soon as the employee is seen enough times.