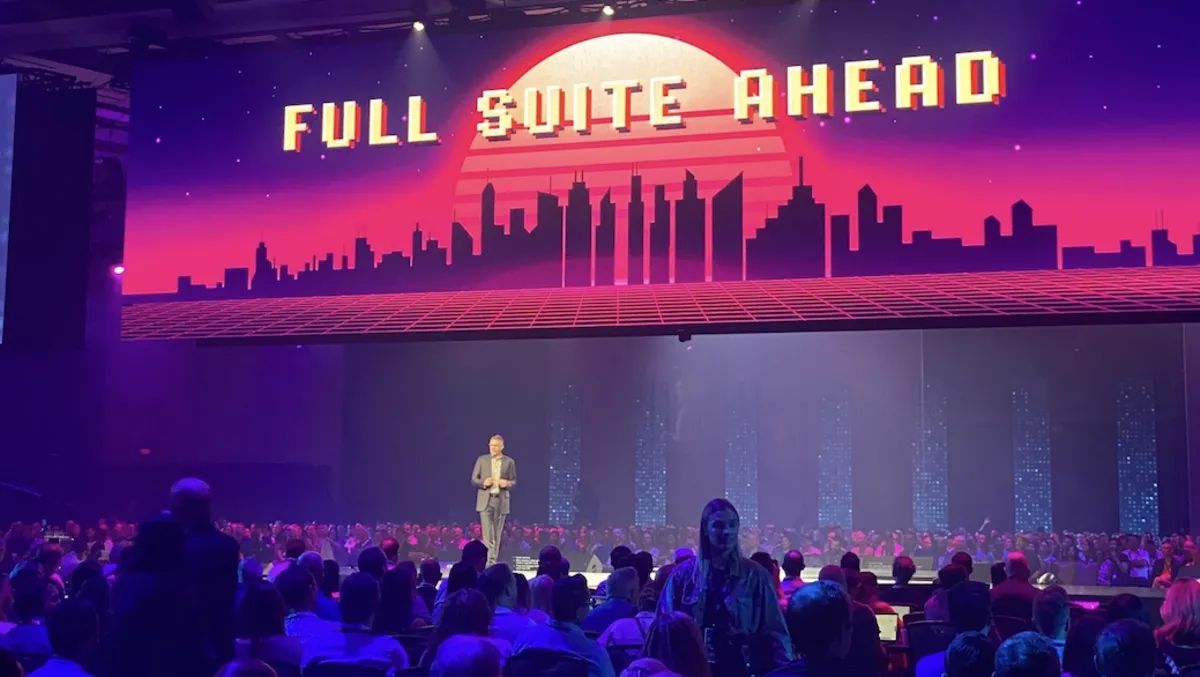 All the product announcements from NetSuite SuiteWorld 2022 – Day three
Fri, 30th Sep 2022
FYI, this story is more than a year old
The Annexa team are back at Caeser's Forum in Las Vegas, recapping day three of SuiteWorld 2022. Yesterday, Evan Goldberg, EVP and founder of NetSuite, shared new platform enhancements centred on better streamlining and automating end-to-end workflows. Today's keynote is themed 'Innovation Ahead', and it's all about NetSuite's vision and product roadmap.
Gary Wiessenger opened the keynote with some NetSuite stats. Over the last year, NetSuite customers generated one billion invoices. That's one every 35 seconds and a 32% increase on the year prior. And service companies will want to note that competitors running NetSuite Planning and Budgeting (NSPB) have experienced 150% faster growth.
Of course, data and analytics have been a hot topic at SuiteWorld. Wiessenger emphasised NetSuite's role as a single source of truth, along with its ability to "slice, dice and visualise data "to interpret data and make data-led decisions. Yesterday enhancements were announced for NetSuite Analytics Warehouse – a prebuilt cloud-based data warehouse and business intelligence tool. The latest improvements will help customers better manage their growing volumes of business data to accelerate insights and improve decision-making. These enhancements have been made available to Australian customers.
Back to the keynote, and an assortment of NetSuite senior product managers talk us through a mix of new features and feature extensions:
Upgrade: SuiteAnswers 2.0 is NetSuite's searchable knowledge centre housing 50,000 articles with 30,000 weekly views. Upgrades include guided learning for easier search, a new user-friendly interface, and tooltip navigation across the platform to guide users and provide helpful suggestions.
New SuiteApp - Item 360. We've had Cash 360 and Project 360, but the latest 360 release is specifically for product-based businesses. Item 360 puts all product information in one place, allowing users to track product performance and tap analytical insights across all transactions.
Upgrade: NetSuite AP Automation is a new addition to SuiteBanking, released in October 2021. It's a new, fully embedded banking service provided by HSBC that enables vendor payments to be made from within NetSuite. This removes the integration piece with other banks. NetSuite says it will increase the accuracy and speed of processing bills and making payments.
New SuiteApp – Rebates and Trade Promotions. NetSuite says this new SuiteApp will make it easy to create and manage agreements by automating and centralising the management and execution of manufacturer rebates and trade promotions and includes a management dashboard.
Coming soon - a new NetSuite UI to improve the user experience and modernise the design. There was a buzz in the air – and on our workplace slack channel - when Sullivan shared a demo of the new UI built on Oracle redwood design principles. The new design is a welcome change from the current interface. But no word on when it will drop.
With the business end of the day out of the way, my team and I headed to the NetSuite Party Gala at Virgin Hotel with guest performers Nelly and Jessie James Decker.
Tomorrow is the final day of SuiteWorld 2022. That's it for the keynotes but plenty of breakout sessions to keep us busy. I'll be back on Monday with a SuiteWorld recap, including a peek onto the expo floor and final event wrap-up.