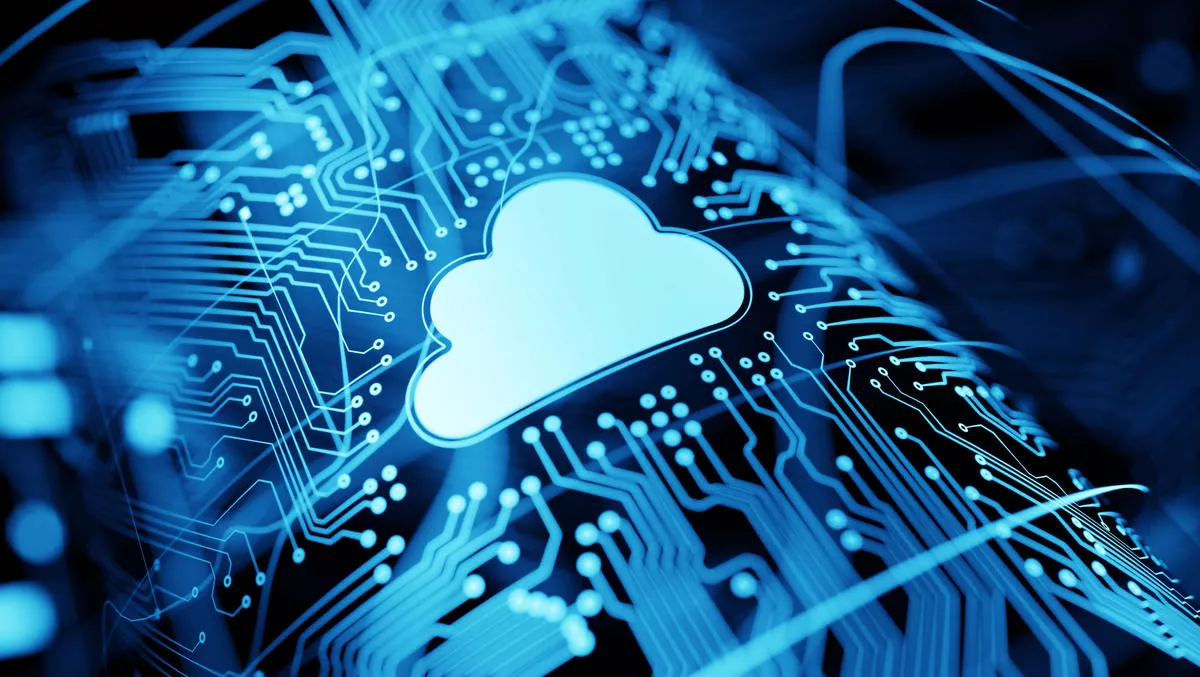 Analysis: Why, how and when to move to the cloud
FYI, this story is more than a year old
Anyone with even a slight inclination towards technology knows that there has been a massive shift to cloud adoption in the wake of COVID-19.
Everyone knows it's the place to be: according to research from Everest Group, over 90% of enterprises around the world have adopted the cloud in some form or another.
Recent disruptions related to the pandemic have made cloud-based business processes all but essential. But what's less certain is how companies should go about their digital transformation, and what prerequisites and procedures they should have in place before they make the fateful move.
While every migration, just like every organisation, is different, some best practices should be considered before investing in digital transformation. And, according to Accenture, intelligent strategy for a cloud journey is critical to its success.
Here are Accenture's five vital steps for cloud migration success.

Scale-up - all the way up
The cloud is a critical enabler of business initiatives across all departments of an enterprise; it is not just an IT-driven exercise.
This means in order to extract the most value out of an investment in migration, the entire enterprise must be aligned on the goals and outcome. Strong leadership from the top is essential to drive efficiency, innovation and growth.
The cloud is the future, and the mindset that encourages only some workloads to be migrated should be discarded, according to Accenture analysts.
A cloud strategy needs a systematic framework for delivering and measuring the value to the business. This can, in turn, help the process of making a case for each individual workload - a necessary exercise, because at this point, it may look like a lot of work has gone into migration with no return (yet). Justifying individual workloads is essential to justify the eventual benefits of the migration itself.

Get the most from the hyperscalers
The high-profile public cloud hyperscalers, like Microsoft Azure, AWS, Alibaba and Google Cloud have a vast wealth of knowledge and expertise in cloud migrations, naturally - and this should be leveraged to the fullest extent.
A partnership with these hyperscalers is no one-way street. Often, they will be willing to put their own money on the table to kickstart that relationship.
This may tempt some organisations to work with multiple hyperscalers with the aim of arbitraging between them, but will add more complexity to the process which may not justify the cost savings.
An ideal strategy, then, could be to allocate mission-critical workloads to hyperscalers while allocating smaller-picture elements (regulatory, concentration risk, specialised workloads, etc.) to secondary providers.

Modernise and accelerate
A migration to the cloud does not a cloud-native enterprise make.
Cloud-nativity is a lofty goal, and enterprises will need to put in the work to reach it. And to reach it, businesses need to modernise: adopt new tech as customer needs dictate, swap different components in and out with zero disruption, and think holistically about the flow of data across systems.
Of course, modernisation can't happen with a click of the fingers. It requires robust upfront architecture, without which services from hyperscalers can be undermined and rendered less useful.
The modernisation includes efforts to improve data platforms and bring security, finance and HR functions into the fold with DevSecOps and FinOps.
Modernisation should, in itself, be a 'mini transformation' process, needing its own application discovery assessment while building enough flexibility for the organisation to adapt over time.

Run and optimise
Once operating in the cloud, it's essential to manage consumption, capacity, performance and cost effectively - and doing this requires another separate skillset.
Costs will rise unsustainably if capacity isn't being continuously monitored and optimised.
Consider, for example, a scenario where a spike in consumption causes a significant impact the IT department's carbon footprint - processes should be in place whereby an organisation can proactively respond, and put measures in place to optimise both current and future output.
The requirement for new skills across the board also demands significant optimisation to keep up, especially as many enterprises will be managing a multicloud ecosystem.
This, on top of everything else, brings more complexity to the process, and plans should be put in place to ensure IT decision-makers develop a deep understanding of the various platforms being used - which can include a mix of SaaS, PaaS, private cloud and on-premises solutions.
This sort of skill set is challenging to develop independently. Such complexity, according to Accenture, is why many enterprises choose to work with a partner in this field, to access quality third-party managed services. It can untether teams from worrying about day-to-day cloud management, and lets companies prioritise keeping up with releases of new functions and features by the hyperscalers.
Adequate optimisation has even been proven to save up to $1 million per month. This was achieved by a prominent global natural resources company that, once in the cloud, leveraged Accenture to help optimise their cloud operations by applying a number of optimisation levers (like removing duplication and redundancies), resulting in drastic cost savings.

Innovate and grow
The digital transformation may have the cloud as its cornerstone, but it doesn't stop there. The cloud can be utilised as a springboard for rapid experimentation, innovation and new business models in other areas.
It's a catalyst for future innovation and growth. It enables experimentation at speed. It allows faster iteration, better prototype testing, and the provision of real-time information upon which enterprises can base big decisions.
Advanced technologies can be more easily accessed, like machine learning, edge IoT devices, and increasingly complex AI models.
One of the greatest benefits is the enablement of closer and higher-quality relationships with suppliers and partners, sharing data securely to streamline and accelerate supply chains or enable new business models.
When all of these elements come together for an enterprise, the results can be groundbreaking. If implemented correctly, with all the right precautions, tools and processes considered, enterprises can shift focus entirely away from tedious 'keep the lights on' processes, towards higher-value operations that prioritise growth and innovation on a massive scale.
In this era of the enterprise, cloud really is the mother of business reinvention.