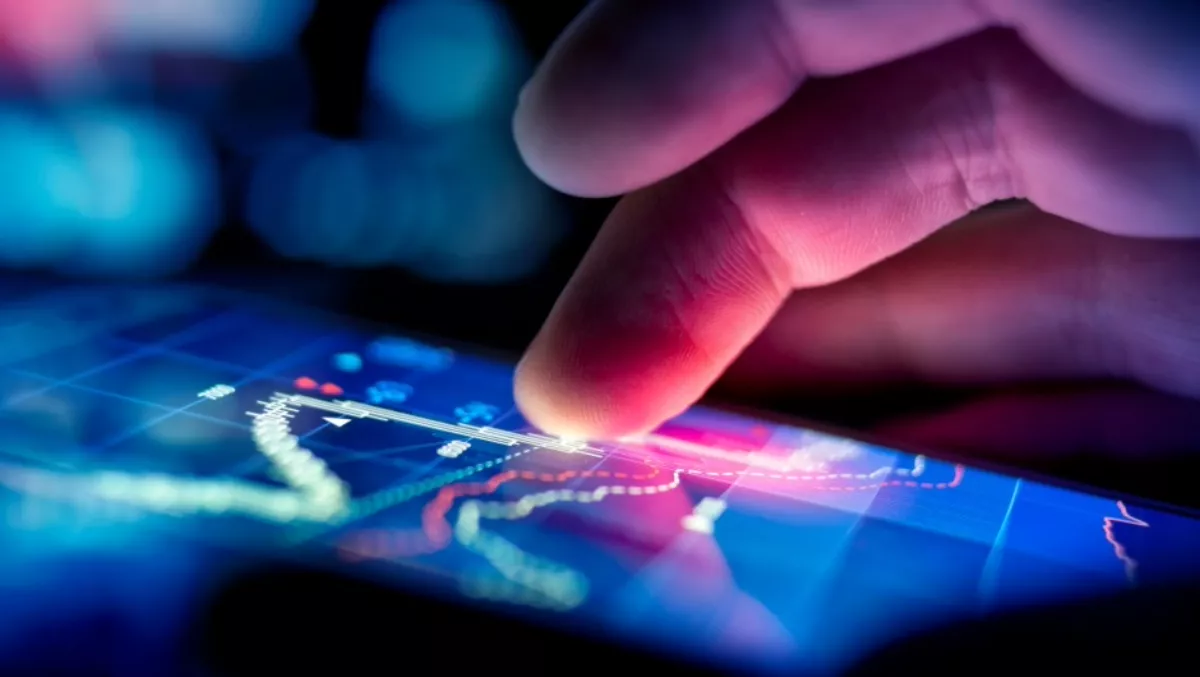 Analytics not enough, according to expert
FYI, this story is more than a year old
Organisations are failing to utilise data to their full advantage, according to research firm Qualtrics, who says as companies race to collect as much data as possible, they overlook the real purpose of data.
"Website analytics can tell you a great deal about what happened but not why those things happened," explains Bill McMurray, APAC managing director, Qualtrics.
"Without knowing why, it's difficult to know other important information like who your customers are, why they visit your site, what their experience was like, and whether they're planning to return," he says. "This makes it impossible to track and influence customer behaviour on your website."
McMurray says companies should consider website feedback.
"A website intercept feedback tool will fill in the gaps left by your analytics platform, helping you know more about your customers such as the reasons and logic behind their behaviour and choices," he says.
Qualtrics has identified three key steps towards understanding and predicting customer behaviours:
Ask for feedback at the right time
It's important to use behavioural and profile-based targeting to engage customers at critical moments, McMurray says.
For example, too many websites display a feedback request as soon as the customer lands at the site.
This can cause annoyance and doesn't yield useful results, according to McMurray. Instead, a website should seek feedback when the user has had a chance to engage with the site.
"Asking for feedback before the user has even had a chance to look around is likely to result in one of three outcomes," says McMurray. "The first is that they'll just refuse to participate and continue browsing your site. The second is that they'll leave the site altogether. And the third is that they'll give feedback based on what they know so far, which is really nothing.
"As a result, that feedback is not as useful as it could have been. It's far better to ask for feedback at the right time, when the feedback will be more considered and, therefore, useful," he says.
Engage directly with the customer at the right time
"It's important to understand how customers are using the site, then use that information to make the experience feel more personalised," explains McMurray.
He says companies can gain insights while simultaneously interacting directly with individuals by choosing strategic moments to intercept customers.
"Getting the timing right is key," says McMurray. "If you can intercept a visitor who has been idle on a page for 30 seconds and ask them if they need help finding a particular item, you could capture relevant insights about how your site works for different people, as well as helping an individual customer."
"We are seeing online retail companies intercept a site visitor when they choose to abandon a shopping cart by asking them the question of why they abandoned their shopping cart," McMurray continues.
"Depending on their answer, a second intercept can appear to offer them the assistance they need to help them make their purchase, such as offering a shipping discount code if they identified that the cost of shipping was the cause for them to abandon their shopping cart," he says.
Focus on changing behaviour and improving the digital experience
According to McMurray, companies that use digital feedback to improve visitors' experience are more likely to have more deeply engaged customers, which manifests as improved business metrics.
"It's not enough to simply collect the data and feedback. You need to analyse it and act upon the insights to adjust your digital strategy and improve your website experience," he explains. "This makes customers feel cared about and is more likely to result in increased sales."
McMurray says website feedback and analytics can work powerfully together to help make big impacts on digital experience and site conversion.
"By knowing your customers and their pain points you can adapt your products and your services to deliver more value and, in turn, increase sales and ROI."
Related stories
Top stories