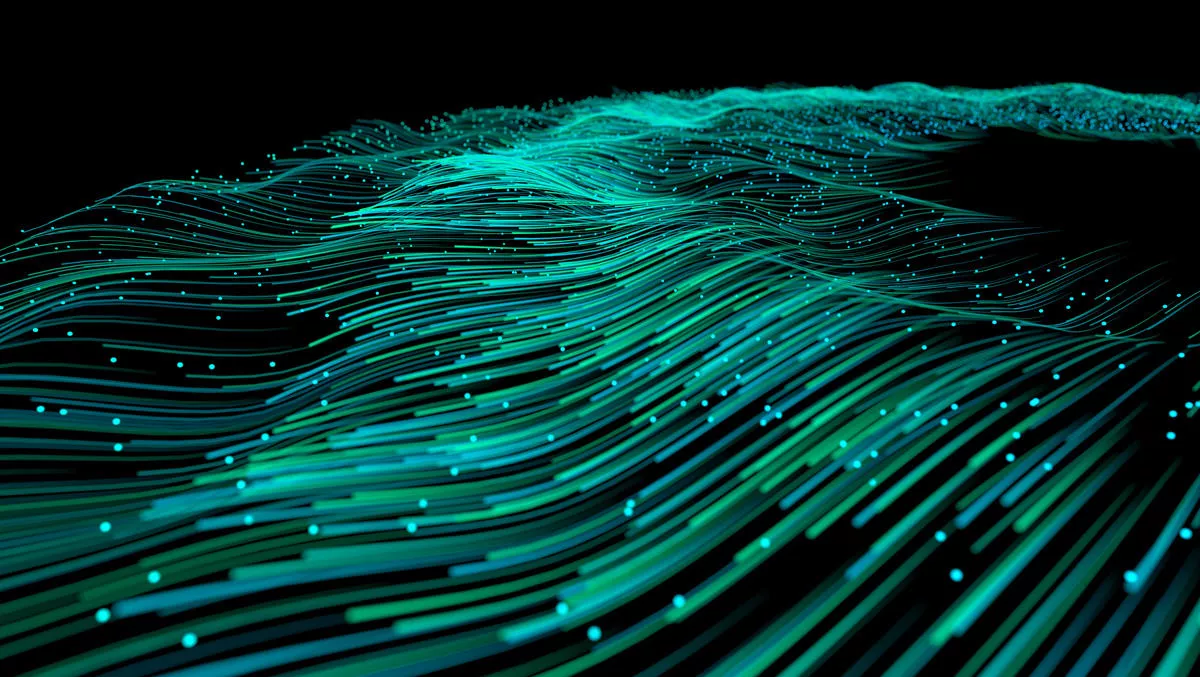 Analytics — the key to driving success in 2021
Thu, 11th Mar 2021
FYI, this story is more than a year old
The global pandemic has driven home the fact data is vital to the success of every organisation. Companies across Australia and New Zealand are realising the importance of growing their analytics capabilities, which has only become even more critical in the COVID-19 era.
As reported last year, Sisense surveyed over 460 companies across Australia and New Zealand to dig into their data and analytics usage and plans. The results reinforce how critical analytics is to businesses in the region to succeed in the current environment and grow in the future.
Alex Antic, an Australian analytics leader, and Sisense VP and GM of cloud data teams, Scott Castle, discussed these findings — diving deep into how COVID-19 presents countless challenges but also fresh opportunities for data analytics professionals moving into 2021.
Change is now the norm
The COVID-19 pandemic has wrought an epochal change on every kind of business. Suddenly every business has had to manage a new dynamic.
The first department to be affected by this change is marketing, as marketers ramp up their efforts to reach their company's remaining customers. Today more than ever, it's critical that marketers figure out what messaging is landing, and they've found the most effective way to do this is through the use of data and analytics.
The survey found 67% of respondents view business intelligence (BI) and analytics programs as more important to business operations now than before the pandemic. Marketing leads the data and BI charge, with more than 50% of organisations reporting the marketing department is performing analytics or employing BI solutions.
Antic says this doesn't surprise him, as marketing is one of the original data-driven businesses in most organisations as it's based on return on investment.
"Marketing needs quantitative metrics to justify every dollar they're spending, the return they're getting, and the revenue generated, so it's one of the best examples of why you need a data-driven, evidence-based decision making culture within an organisation," he explains.
"For me, it's natural to see the uptake and the proficiency of some marketing departments in using analytics. You just need to look at some of the world's leaders in advertising and marketing, like Facebook, who are pioneering how they target their customers using leading-edge technology to see the true power of analytics in marketing.
There are also clear benefits to departments beyond marketing — particularly HR, finance, and operations, to use data and analytics to drive their strategic visions and drive business.
"[These departments] are now being asked to project and predict the future, and to analyse more sources of data together to give a more holistic picture than they're accustomed to," says Castle.
"I'm seeing a shift in not just the amount of data analysis going on, but also the quality of questions being asked, as the market has changed."
Data driving actionable intelligence
One of the issues regularly surfaced organisation-wide is that data analysis built for some businesses may not be suited to the work necessary in the current environment. This is particularly relevant when looking for new opportunities and new growth, which requires looking at optimisations not needed in the past.

Castle explains this is both a challenge and an opportunity. "The opportunity is absolutely everybody has been affected by this change, and everyone's struggling with the same thing.
"So if you can be one of the few companies in your segment who can master the data you have to make smart decisions, you have a vastly improved chance to shift to a market leadership position than you would have had in a stable environment."
The changing role of the data professional
Budgetary constraints, skills challenges, education around data, and the best use of employees' time, remain key challenges locally and need to be solved.
"I'm seeing the data analytics teams suddenly becoming the perceived source of all business decisions, and the CEO, the CTO, the CFO are just hammering them with questions," Castle explains.
"There are a few questions that are important and require a good analyst or data scientist to help solve. There's also a bunch of questions that can be solved by the questioner going back into the BI tool and pulling up their chart.
"This skill is a limited resource, so companies have to start thinking about how to prioritise and send the right questions, the most impactful and the hardest question, to the data team.
"Understanding the role of data for business success is key moving forward," Castle says. "The right BI and analytics tool can make a good difference, however business must also consider adequate resourcing and skills to best utilise these tools."
Improving data capability in 2021 People and culture
Several facets are essential to successful data and analytics, and they're all very much related to people. Having the right people in the organisation in the right roles and frequencies to be analysts, data scientists, and software engineers to enable capabilities from a technical viewpoint is vital.
Strong technical leader
This leader understands the solutions and can guide the team is critical. They need to be adept at finding the right problem to solve and work closely with people as an evangelist and trusted advisor within the organisation.
Democratisation of data
This process supports education (such as improving data literacy) and helps create and support the data strategy for the organisation so that the C-suite has a clear understanding of how to use data.
Right tools/open source
It's important to have a suite of tools, an open source framework, as well as any vendor-specific tools, in order to not over-standardise. This also gives analysts the scope to use the tools they prefer.
Ethical use of data/privacy
Organisations need to understand the responsible use of AI, how to deal with bias, and the ethical concerns around fairness in data.
Communication
Communication brings all these elements together. Communicating the benefits of a robust analytics program empowers organisations to build up a winning coalition, so people, analysts, and business leaders can understand and embrace the benefits of analytics internally.