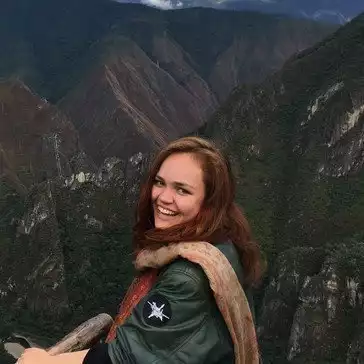 By Catherine Knowles, Journalist
ManageEngine, the enterprise IT management division of Zoho Corporation, has presented the results of its new global survey, IT at work: 2022 and beyond.
The study revealed that IT departments in Australia and New Zealand (ANZ) are the lowest adopters of artificial intelligence (AI) and machine learning (ML) technologies of all countries surveyed, with only 27% having done so, trailing the global average of 44%.
The ANZ region also ranked last in using AI and ML to combat cyberattacks (50%), which falls behind the global average of 57%. This disparity comes as Australia battles escalating cyber threats, with a record $33 billion lost to scams over the last year, which occurred despite local organisations increasing their cybersecurity budgets, the researchers state.
Ramprakash Ramamoorthy, Director of Research at ManageEngine, says, "Business leaders need to arm themselves with the best technologies available when it comes to fighting dynamic threats and improving the quality of life for their IT staff. AI and ML can ease workloads through automation, which frees up time for them to do their jobs and share knowledge across the organisation.
"Such resourceful ways of thinking are essential to support workers and get on top of cyberthreats, and it's promising to see a substantial increase in focus on the horizon for these technologies."
Despite the lagging adoption, 82% of A/NZ respondents either strongly agree or somewhat agree that AI will play a significant role in strengthening their organisation's IT security framework in the near future.
Further, only 1% of A/NZ respondents report their organisation has not made any AI or ML investments at all, and 62% believe their organisations will increasingly adopt new technologies, including AI and ML, big data, and the cloud within the next five years.
Another key finding from the study, on par with global results, is that only 5% of decision-makers believe the responsibility of protecting the organisation from cyberattacks lies with everyone; a majority of 53% believe it is the responsibility of IT and security teams.
Only 62%, the lowest compared to the rest of the world, either strongly or somewhat agree that their organisation's non-IT employees try to help protect against cyber attacks.
Rajesh Ganesan, President, ManageEngine, comments, "The finding that across Australia, organisations feeling the pressure of being under-staffed to manage modern day cyber threats is concerning. That gets exacerbated when most people in such organisations feel security is not everyone's responsibility and can be delegated to a single group.
"Such collective insights help organisations immensely in rethinking their strategies and we are glad to do our bit by facilitating this knowledge exercise across the globe."
Other key findings include:
83%t of respondents believe that their organisation's IT department plays either a significant role or a critical role in implementing sustainability policies.
66% of respondents state that their IT department is leads in creating their own applications via low-code or no-code platforms.
The evolving nature of technology (46%) and employees not being included in decisions concerning technology that they will use (46%) are the leading barriers for employees to take full advantage of the technologies currently in use in their organisations.
55% of respondents agree they feel less loyal to their employer now than two years ago, and 70% agree they are more concerned about losing their job than they were six months ago.
Conducted by Vanson Bourne, the study commissioned by ManageEngine surveyed 200 IT decision-makers and other key business stakeholders from different organisations in Australia and New Zealand, covering topics such as the role of IT, AI, sustainability, and cybersecurity.
The study identified key dimensions that require immediate attention by decision-makers and highlighted challenges that will arise from the new future of IT. The report will enable key stakeholders to take a conscious and holistic approach towards reimagining an organisation that is geared to thrive in the future of work.