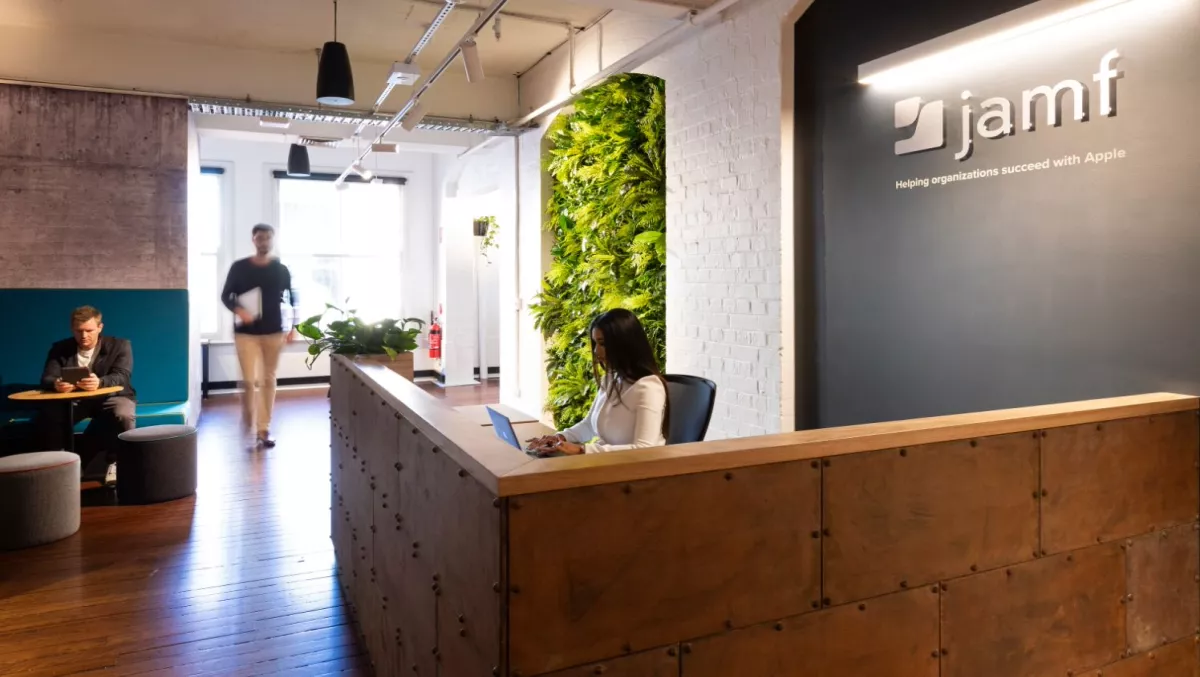 Apple ecosystem management systems on the rise in ANZ
FYI, this story is more than a year old
Jamf, a provider of Apple ecosystem management, has announced the launch of a new Sydney office to further support its growing customer base.
The new office located in Clarence Street in the heart of the Sydney central business district houses more than 20 account management, technical, engineering and support staff as well as extensive training room facilities for customer and partner participation in Jamf's range of certification courses.
Over the past 18 months, Jamf trained more than 500 people in Australia and New Zealand.
The brand new in-house training facility will now enable Jamf to train even more people, many of whom use it as a springboard to join the wider Apple management community.
Jamf ANZ country manager Jamie Davidson says, "We welcomed our 1000th customer in Australia during the past quarter and have been rapidly growing our support and cloud services offering in the Australian market.
"At the same time, we are committed to providing the best customer experience in every geography and the new office in Sydney will enable us to support our current customer momentum and help lead the company through its next phase of growth in Australia.
Across Australia and New Zealand, the Jamf Pro enterprise mobility solution manages 200,000+ iOS seats and 220,000+ macOS seats providing users with automated device and unified endpoint management.
The company's Australian customers include Atlassian, Xero, Culture Amp and the University of New South Wales.
Davidson continues, "Leading IT managers are creating a more flexible and productive workforce that is better equipped to deal with the challenges of modern business.
"They are making it a priority to create an environment that provides for self-service and increasing numbers of employers are making a virtue of the fact that their employees are able to choose Apple devices as their primary computing platforms.
During 2017, Jamf globally recorded another year of record growth, expanding its base of customers by 40% to welcome over 4,000 new organisations.
The company grew revenue by 30%, and recurring revenue grew over 40% year-over-year, maintaining an industry-best customer retention rate of 94%.