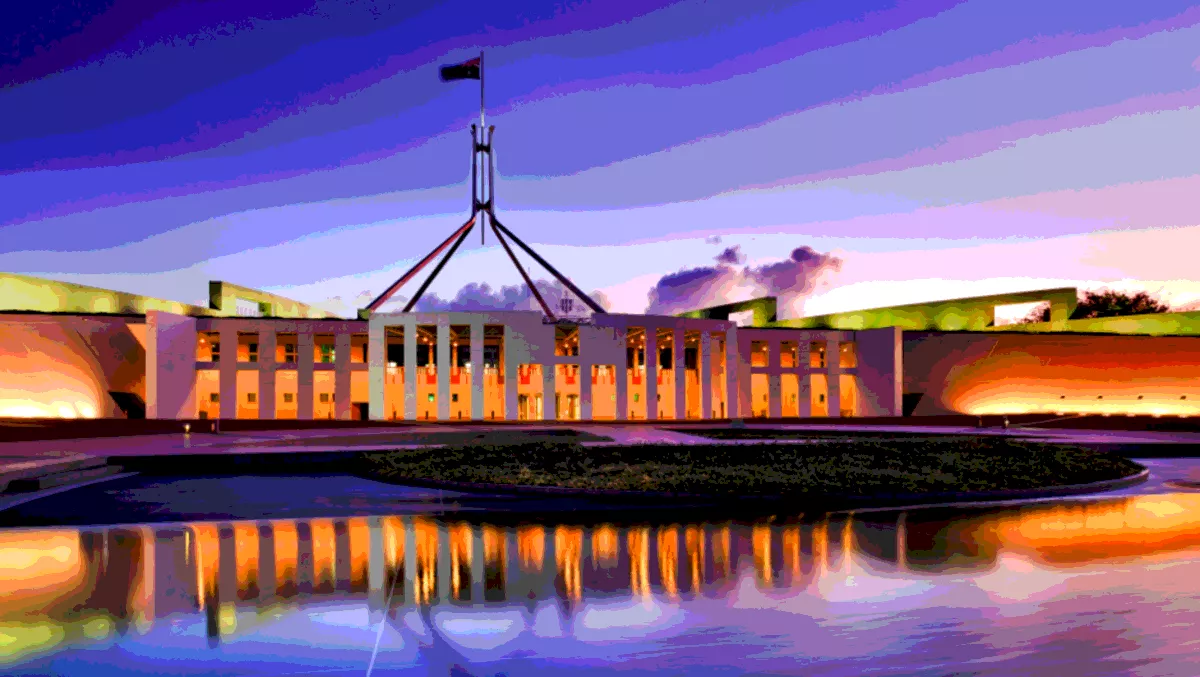 AU Budget 2019: Tech panel discuss its merits and shortcomings
FYI, this story is more than a year old
On Tuesday evening Australians could finally see where their tax dollars are going with the nation's conservative government unveiling the new Federal Budget.
"The budget is back in the black, and Australia is back on track," treasurer Josh Frydenberg told parliament in a budget speech on Tuesday evening.
Of course, the Budget will affect every individual differently, but to garner an idea of what the IT and tech industries think we got some commentary from professionals within the industries.
Pure Storage Asia Pacific and Japan managing director Michael Alp believes the government is on the right track, but there is still plenty more to be done.
Continued investment in science, research and technology ($9 billion package), is essential for boosting Australia's economy and competitiveness on the world stage.
The government should not forget about the critical role of data in both the execution and management of its digital plans. Without the right infrastructure in place (e.g. for data storage, backup and recovery etc.), digital strategies will remain just that – strategies.
Modis Australia managing director Rafael Moyano says the nation needs its political leaders to be championing R-D if it wants to move forward.
At a time when we should be significantly investing in Australia's innovation system, it is a little disconcerting to see that technology has taken a backseat in the government's agenda.
Without stability and clarification on the R-D tax incentive scheme, our industry and wider economy is at risk of stagnating. Many Australian tech companies rely on the initiative to help grow their businesses. Without dedicated financial support, it impacts our nation's ability to support emerging innovation, propel global growth and build a favourable business environment.
That said, we are pleased to see the introduction of Skill Organisations. We hope that this development of training packages for high demand skills will help in fostering a more needs based approach to skills development, particularly for disadvantaged job seekers and those starting their careers.
Reckon Group CEO Sam Allert says there are both upsides and downsides to the Federal Budget
Many of us tech companies were hoping to see a renewed focus on the R-D tax incentive and get a little more clarity on the scheme, so it's disappointing that this was only lightly broached. It's also worrying that expenses for the Department of Industry, Innovation and Science is expected to decrease over the course of the year.
Australia has been wanting to position itself as a regional innovation hub for some time now, but still lags in comparison to the progress we've seen in China, South Korea and Japan. Any further roadblocks like these will not only have huge implications for businesses that rely on the tax concession to drive research, development and innovation, but for the broader industry and national economy.
The introduction of the pilot Global Talent Scheme last year is definitely a welcomed initiative for the tech industry. However, more can be done to make Australia a more attractive and competitive market for overseas talent. We had hoped for some discussions around skilled migration policies in the budget, especially with the current and very real shortage of tech-focused skills in Australia.
Qlik ANZ vice president - regional director and AIIA national board director Sharryn Napier says the Budget has promise for the tech sector.
The digital economy relies on equipping the workforce with the skills to succeed, and data literacy – that is the ability to read, work with, analyse and argue with data – must be placed front and centre. The government's $62 million commitment to improving digital skills – such as data literacy – and its $9 billion to science, research, and technology are sure ways of protecting our economy and driving growth.
Without the right skills in place, the commitment to create 1.25 million jobs over the next five years, could be mistaken as a case of the Emperor's new clothes. Right now, Australia needs an extra 200,000 technology workers to become a world leader in the digital economy (according to research from Australian Computer Society and Deloitte).
But it's not enough to create jobs, it's about the skills for success, which is why it's reassuring to see the $62m commitment to better connect industry and schools through training hubs.
Contino Asia Pacific managing director Craig Howe talks more specifically about the government's investment in 'GovPass'.
From a citizen's perspective, the additional $67.1 million allocated to the GovPass program, the government's digital ID project, will be welcomed to speed up interactions with government services, which have traditionally been quite laborious. If executed well, streamlined services such as the MyGovID project will create substantial cost savings and help propel Australia further towards a digital future.
To foster public adoption of any digital service, however, the government must work hard to build trust in the system. To do this, the government must provide a clear opt-in/op-out process, optimise the service across all platforms (mobile, web, tablet etc.) and most importantly, build awareness through widespread education on its value and applications.
Without this, uptake will remain low, and the service risks becoming yet another capability that is superseded before it's begun.