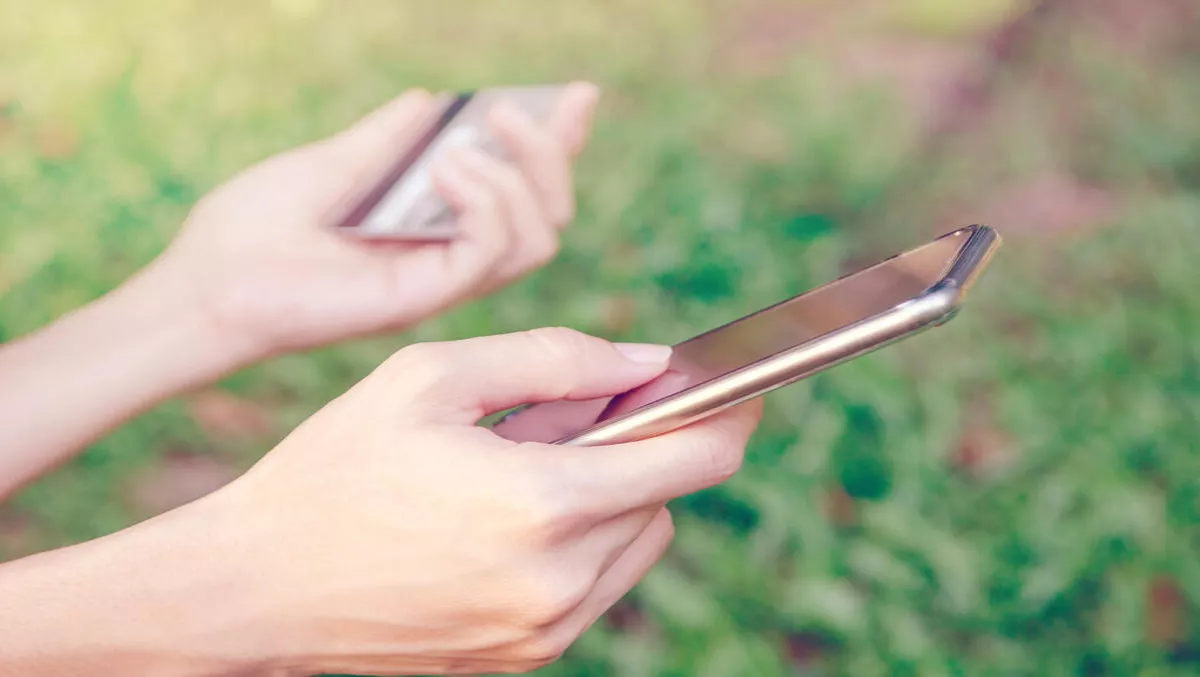 Aussie businesses & consumers at odds about mobile payment tech
FYI, this story is more than a year old
Australian businesses aren't matching customer expectations when it comes to mobile transactions, a new study from PayPal Australia has found.
Paypal has published the results of its mCommerce Index, which is a bi-annual look at how mCommerce is progressing in Australia. The results found that consumers want to make mobile payments, but businesses are slow to support those types of transactions.
While 71% of Australian consumers will use mobile devices to make payments, only 49% of businesses have optimised their systems for mobile transaction. A further 31% of businesses said they have no plans to optimise their systems at all. A total of 26% have no mobile sales at all.
Considering 22% of respondents spend more than $500 per month through mobile devices, organisations are missing out on revenue streams.
"Australia has one of the highest levels of mobile penetration globally with 80% of the Australian population owning a smartphone, so I was surprised to discover the low level of business readiness to accept sales effectively via mobile devices," says Libby Roy, Paypal Australia managing director.
This lack of optimisation affects the millennials demographic the most, with 59% being 'annoyed' that websites are not properly optimised for mobile use, the study found.
A total of 85% of smartphone users between the ages of 18-34 buy via mobile, compared to 73% of 35-49 year olds and 52% of over-50s.
"The mobile payments landscape is fast-evolving and the Index reveals how habituated Australian consumers have become to mobile shopping with more than a third of us making mobile payments at least once a week – a figure that jumps to 47% for the under 35s. So although online businesses may think they don't need to optimise for mobile now, they will have to if they want to stay competitive in the near future," Roy continues.
Security is also important to respondents - 46% believe it's a barrier to mCommerce adoption.
David McLeod, Roy Morgan research analyst, says that these customers need more education and support around online payment integrity.
"The 46% of respondents concerned with security were less likely to be weekly mobile purchasers and also had a 24% lower average spend on mobile devices compared to the total smartphone users."
The index also identified social commerce as the next bit trend, with 11% of respondents stating they had made a purchase through a social platform in the last 6 months. Only 7% of Australian businesses accept transactions by social media, fuelled by early adopters.
"However there's a huge gap between the early adopters and the majority in the business community – with 34% of Australian businesses having no social media presence at all and 89% of businesses stating they have no intention of accepting payments via social platforms within the next six months," Roy says.
While social media and platforms are becoming key influencers in purchases (18% of consumers made a purchase after seeing it on social media), 28% of businesses don't think their customers want to use this method.
This could be caused be a lack of security, with 59% stating they don't want financial information linked to their social media accounts. A further 19% of businesses don't understand how buying through social media works.
"If we look at the history of commerce in Australia we know that the incidence of internet purchases, over a 3 month period, back in 1999 was approximately 5 per cent. In 15 years it's certainly possible that purchasing via social media by smartphone users will be as ubiquitous as online payments are now," concludes McLeod.
Read more about PayPal's mCommerce Index here.
Related stories
Top stories