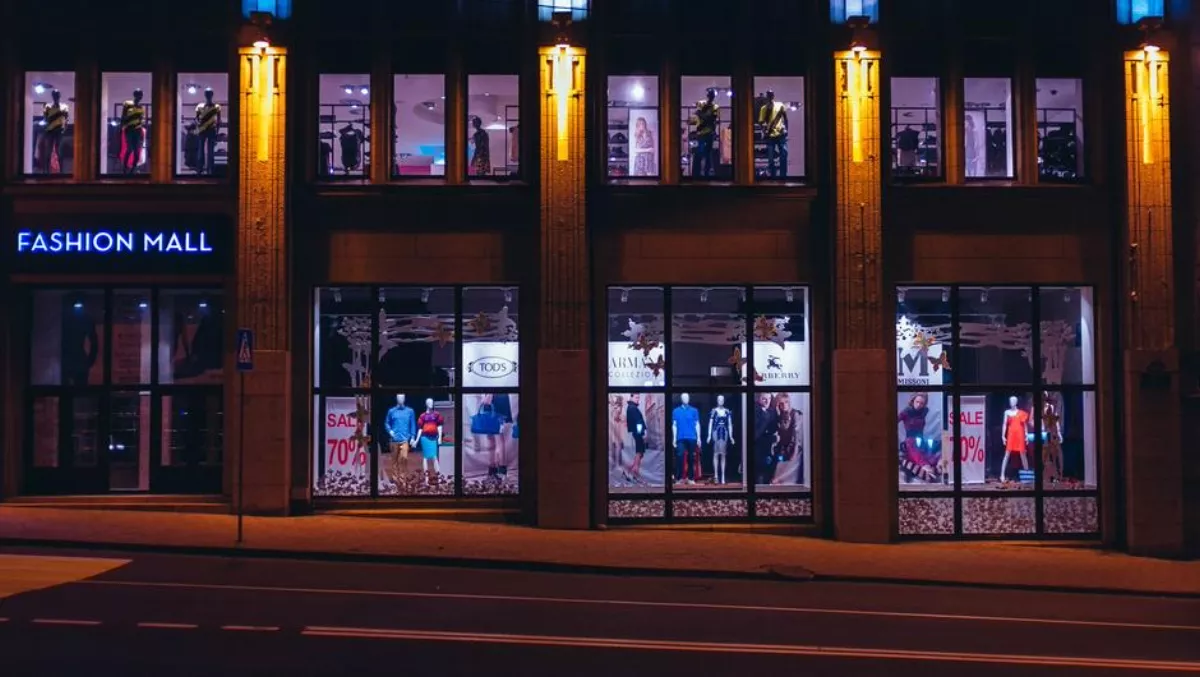 Aussie retailers using WeChat as a channel to Chinese consumers
FYI, this story is more than a year old
China's largest social media platform, WeChat, has gone mainstream in Australia and is creating significant opportunities for Australian businesses.
WeChat was initially embraced by Australia's large Chinese community as a tool to communicate and stay connected with friends and family back in China.
However, many local Chinese are now also using the platform to purchase goods and services.
This is providing savvy Australian businesses with the capacity to utilise WeChat to engage with Chinese consumers.
According DaigouSales.com founder Dr Mathew McDougall, a WeChat eMarketplace, "WeChat has over 963 million monthly active users, with about three million WeChat users living in Australia".
"For brands looking to engage with Chinese consumers there is no better platform to leverage than WeChat. DaigouSales.com allows Australian brands to sell directly into China via locally based Chinese WeChat users who buy on behalf of their friends and relatives back in China. DaigouSales.com handles the eStore management and cross border shipping so Australian businesses can concentrate on creating great products".
The Australian Chinese community is diverse and encompasses a wide range of constituents; students, new immigrants and Chinese tourists.
Moreover, within this group many have been asked by friends and family back in China to purchase Australian goods on their behalf and send these back to China. These buyers are known as 'daigou'.
"Given the status of Australia as being clean, green and safe, many Chinese are opting to source goods from our market. In a study conducted by the Hurun Report and the Shenzhen Catic Wellness Group, it was found that on average Chinese mainlanders are spending a quarter of the family's monthly budget on health care products alone," McDougall adds.
"This is not to mention mainland Chinese looking to buy a wider variety of products. Over the past few years we have seen daigou focus on infant formula, vitamins and supplements but in 2017 we increasingly saw daigou looking to source products such as clothing, essential oils, uniquely Australian skin care and cosmetics to jewellery.
"According to research we conducted in 2017, the daigou community is mostly made up of females aged between 30 and 39, which is closely followed by the 20 to 29 age bracket. They purchase and ship products from Australia on behalf of their personal contacts back in mainland China.
"We found in our survey the most crucial points of trade considered are the quality of the products, the price, followed by the brand awareness."
McDougall founded DaigouSales.com to create a convenient daigou-to-consumer (D2C) channel in which Aussie businesses could establish sales in China in a way that was cost effective and low risk. Doing business in China can be challenging for many businesses, often an unattainable dream. With DaigouSales.com, the WeChat based sales facility now puts making sales to China in reach for Australian businesses that want to put a toe in the water without the high risk and costs of trying to enter mainland China.
"China represents a huge market for Australian businesses and more and more SMEs are looking at exporting their goods and services to China.
"Since launching, we have already we have helped over 75 brands put strategies in place to export to China via DaigouSales.com," McDougall adds.
"We have a number of emerging brands just starting out on their export journey and more established brands looking to take back control and manage their daigou traders.
"Having a platform like DaigouSales.com makes the process a lot easier which also allows companies to own and manage their China journey without having to engage a Chinese distributor which may come with its own set of challenges," he says.
"Not only does DaigouSales.com make it easier for Australian businesses to position themselves in a WeChat eStore, it also provides local Australian-based daigou with easy to use 'storefronts' to make the buying process simple.
The DaigouSales.com storefront innovation allows daigou buyers to focus on growing their Chinese network and profit as it automates much of the purchasing, money collection and shipping processes.
"Selling into China is not always a simple task and over the years I have seen many businesses lack the knowledge to properly connect with the local daigou community. This is why DaigouSales.com acts as a buffer between the two sides to help successful business relationships grow.
"When launching DaigouSales.com, I coined the term, D2C, to help companies conceptualise the channel known as daigou that can assist them in the marketing, promotion and ultimately the sales of their brands in China.
"The Australian daigou community is a billion dollar market and growing for Australian businesses."
DaigouSales.com launched in 2017 as a WeChat eMarketplace, and has since created multi-layered off and online marketing programs to assist brands to engage the daigou community.
The team at Daigousales.com utilises events and seminars to better educate brands to create solutions and plans to promote their brands successfully.
"To be successful in connecting with the Chinese daigou community and create a D2C relationship, you have to be focused on your product and presenting it in the best way possible so that the daigou are able to use this to inform and assist their mainland China buyers," he adds.
"Businesses need to be able to offer their product in a way that the daigou community will value. Demonstrating your expertise and the importance of the product will help connect the business and daigou.
"The key success lies in being clear about your objectives, creating memorable content and promoting it intelligently."
Related stories
Top stories