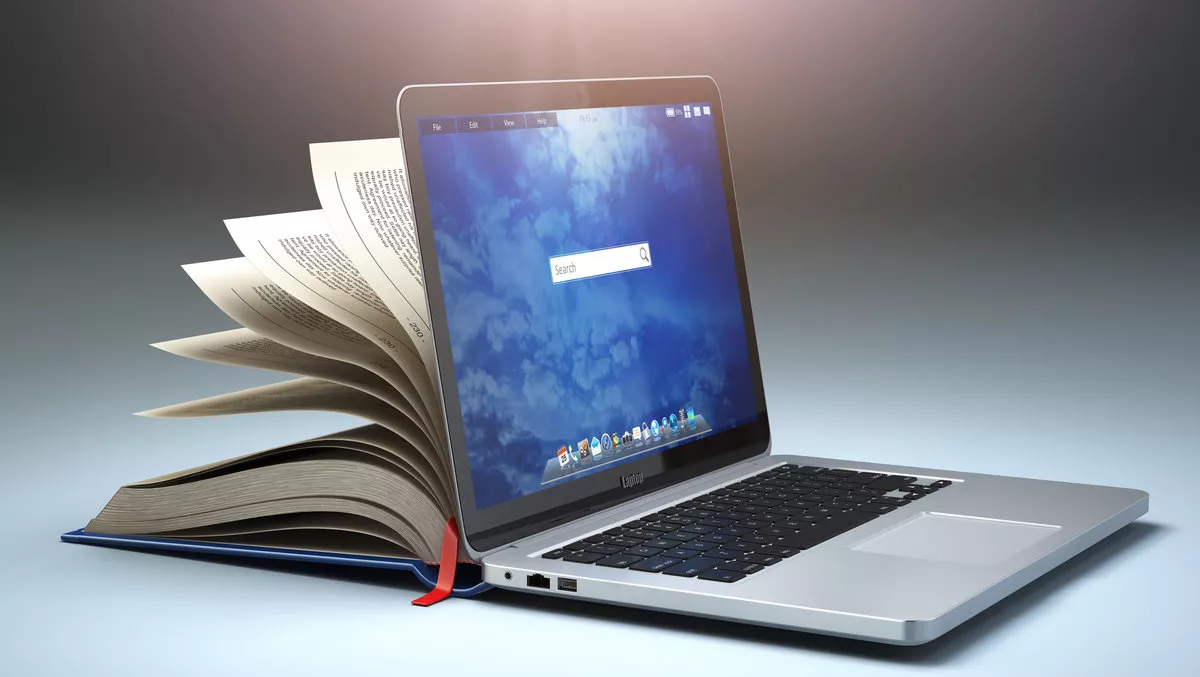 Aussie students want fully digitised university experience
FYI, this story is more than a year old
Australian students' expectations are changing, with new research revealing they are expecting a fully optimised and completely digital education experience.
The study, commissioned by TechnologyOne, show a large proportion of students are currently underwhelmed by the levels of technological innovation undertaken by their universities, and expect the entire process should be digitised, from enrolment to study.
Thirty per cent of students state their university's technology innovation is functional yet 'uninspired', while 10% state their course technology is either non-existent, outdated or ineffective, the survey showed.

"The fourth industrial revolution, Industry 4.0, is going to affect almost every industry across the world and as a result many jobs will become redundant through automation and machine intelligence," says Stuart MacDonald, chief operating officer at TechnologyOne.
"However, many new jobs will also emerge and it's vital new technological skills and ways of learning are embedded into a university's curriculum to prepare today's students for the jobs of the future," he says. "I believe we're going to see more technological innovation over the next 10 years than ever seen before in history."
However, MacDonald says the responsibility to develop those skills goes beyond just universities.
According to the Deloitte 2018 Millennial Survey, one in three Gen Z respondents lack confidence that they have the necessary skills to succeed in an 'Industry 4.0 environment'.
"Beyond university, this generation is now also looking to businesses to help them develop the necessary skills, including the 'soft' skills around motivation, critical thinking, innovation and creativity, they believe will be more important as jobs evolve," explains MacDonald.
"That's where we see our responsibility, as a leading technology company, to continually engage with and foster young talent," he adds.
Blended learning is better
According to TechnologyOne industry director, Education, Professor Peter Nikoletatos, when asked about preferred learning structures and the student's preferred way to attend university, nearly 50% of respondents to TechnologyOne's research said they prefer a blended learning combination of both in-person/on-campus lessons and online delivery.
"Of the total respondents, 58% said they are currently studying purely on-campus, yet when asked about their preferred way to attend university, only 31% selected a pure on-campus learning experience," Nikoletatos says. "This means one in every two students currently enrolled in a full on-campus degree are not receiving the learning experience they would prefer.
"While there has been some evolution in learning styles, many students are saying their ideal university experience is out of sync with their reality and their preferences," he says.
Students craving snackable study
While a large proportion of students are underwhelmed by their university's levels of innovation in the delivery of their course (40%), 26% did believe their university to be innovative and progressive, the survey found. Important technological innovations to students include being able to access all course content from anywhere, any time, on any device (87%), and a consistent student experience across all course touchpoints and interactions (88%).
"Students expect ubiquitous, any time, anywhere access to university content the same way we now consume on-demand entertainment like Netflix or Spotify," says Nikoletatos. "It's about instant access when and where it suits the individual, and in bites of 'snackable study' or bouts of 'study streaming',' he says.
When asked if the student would consider switching universities for better uses of technology and levels of innovation, more than half (54%) said yes. When asked if the student would attend multiple universities at one time if units from different universities could be credited under a single degree, one in two students (49%) said they would. This poses a real challenge for universities and funding, according to MacDonald.
"We're seeing great innovation around how universities are delivering curriculum, however it's important universities stop and ask the students the question of whether it's in the right direction and delivering the outcomes the students want," he says.
"We know that when we speak to our customers in higher education, their business objectives are tied to keeping a student for the lifecycle of their career. Yet this survey reveals today's millennial and GenZ students are far more transient than ever before. Universities need to meet the technological expectations of their students to keep them enrolled," he explains.

The survey, conducted in March 2019, polled more than 1,000 undergraduate and post-graduate students from across Australia about their learning preferences, university's technological innovation and their levels of commitment or loyalty to an educational institution.