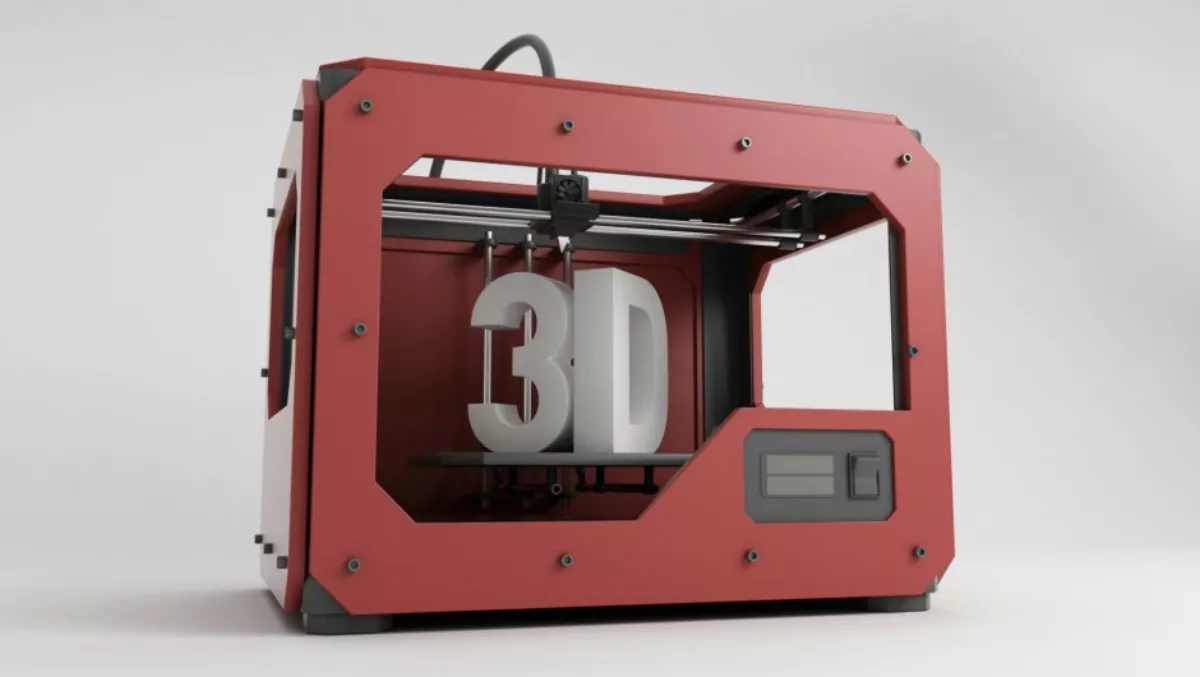 Aussie world-first for 3D printing industry
FYI, this story is more than a year old
Chemson Pacific recently announced the launch of 3D Vinyl PVC.
The release by the Sydney-based manufacturer of PVC stabilisers is a ground-breaking invention. Not only that, but it was 100 percent conceived, developed and tested in Australia, and is believed to be the first of its kind in the world.
With the development and successful laboratory and field-testing of 3D Vinyl, Chemson Pacific has proven that the time for PVC to enter the polymer-based 3D printing market segment has arrived. By pioneering a PVC formulation with true "thermoplastic" 3D printing properties specifically designed for use as a 3D printing filament feedstock, the Chemson invention significantly broadens the options available for users of 3D printing; from cottage-industry makers and hobbyists to advanced manufacturing.
3D Vinyl stands to make a significant impact within the Direct Digital Manufacturing market, as its unique qualities remove the constraints formerly imposed on the majority of accessible 3D printing platforms. The product will enable these systems to venture beyond the boundaries of rapid prototyping, allowing all users of 3D Vinyl to develop end-use parts and products in a variety of low-run production deployments.
Some of the key attributes of 3D Vinyl include:
UV resistant
Weatherproof
Solvent resistant
"Group 1" Fire retardant (capable of AS3837 compliance)
Low embodied energy content when compared to incumbent polymer-based filaments
Sustainable footprint – requiring 50 per cent fewer fossil fuel inputs (3DVinyl™ uses abundant natural gas while some incumbents are derived from crude oil.)
Improved rigidity
Elimination of bottom layer warping and poor bed adhesion
Excellent for generating support structures, which are easily removed
Regional alliances with PVC industry leader Welvic, CSIRO and tertiary bodies will bring 3D Vinyl to market for Australia/NZ/ASEAN. Additionally, a strategic partnership with Functionalize, the U.S.-based leader in functional 3D printing materials, will co-develop conductive, electrostatic dissipative and other specialised formulations of 3D Vinyl, and expand its market reach in North America, Europe and beyond.
"3D Vinyl provides a strong, weatherable and durable alternative for conventional ABS use cases, while simultaneously expanding the materials options for the vast market of PLA-only printers," says Michael Toutonghi, CEO of Functionalize. "We're excited to partner with Chemson Pacific on commercialisation and distribution of this important new material, and we look forward to functionalising it for a broad range of manufacturing and maker applications."
Some of the benefits of 3D Vinyl for industrial 3D printing include a low melt viscosity, excellent flow properties, heat stability and enhanced durability.
"3D Vinyl is a definitive new 3D printing material that will bring a combination of physical properties not available with the current incumbent polymeric materials," says Dennis Planner of Chemson Pacific. "3D Printing is currently one of the fastest growing, value-adding industries internationally and will be an important source of mentally-stimulating career paths and new business growth for the future, which I'm absolutely proud to be a part of."
It would seem that 3D Vinyl will bring a whole new era for the PVC Industry and Advanced Manufacturing, both here in Australia and worldwide.
Related stories
Top stories