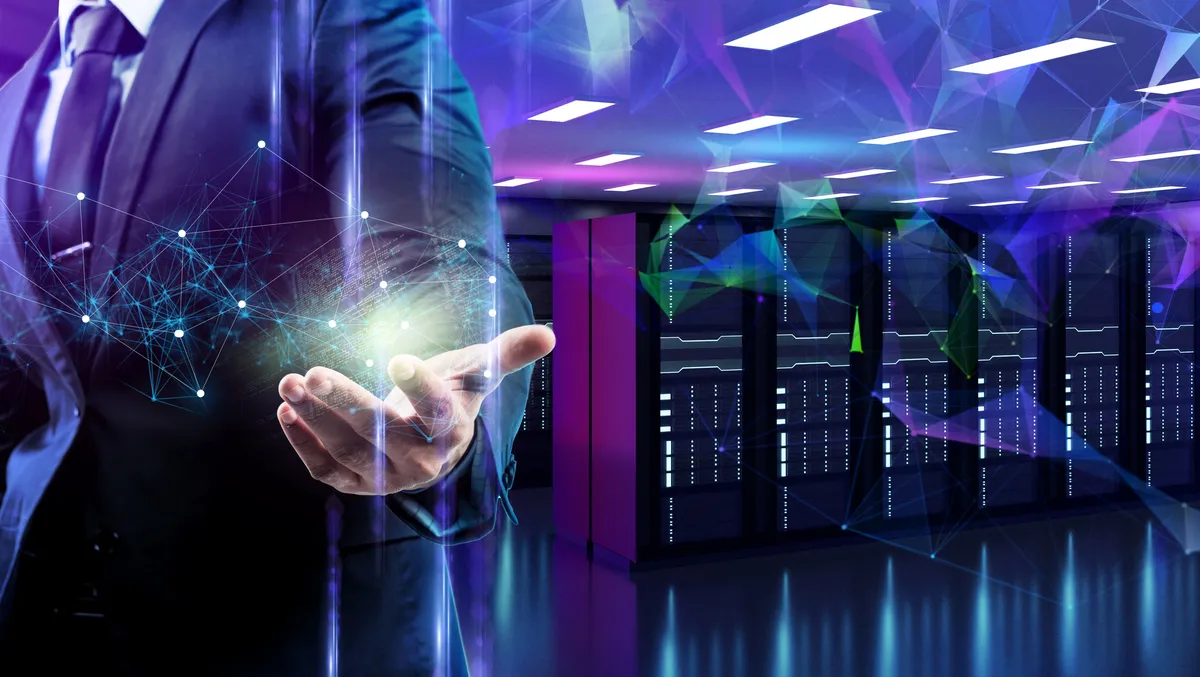 Australia's data centre pioneer still leading after 22 years
Tue, 30th Aug 2022
FYI, this story is more than a year old
By Sean Mitchell, Publisher
The wider Macquarie Telecom Group was founded in 1992; eight years later, its Macquarie Data Centre business unit was established.
The wider group has four divisions telecommunications, cloud, government and data centre.
Its first data centre was launched the same year and is located in the Sydney CBD. Many modernisation and upgrade projects have it still running today with the latest infrastructure and technologies.
Their initial vision was to bring data centres to enterprises that were 'overcharged and underserved'. "Even today with a much bigger business, we are focused on ensuring our customers receive great value across our offerings," said David Hirst, Group Executive, Macquarie Data Centres.
Since then, the company has built four additional data centres on two campuses. One campus in Macquarie Park, Sydney and one in Canberra.
Compliance and security are extremely important to Macquarie data centres. They run probably Australia's most audited and certified data centres, according to Hirst. This has been rewarded with almost 42% of their business coming from the Australian Federal Government.
In addition to the feds, Macquarie data centres also has a major hyperscaler as a significant customer, although they are not publicly named.
While many of their competitors see this as a real estate game, Macquarie data centres have much high ambitions and call each of its data centres 'Intellicentres'.
In line with being one of the first builders of data centres in Australia, the company prides itself on innovation. Nothing illustrates this better than Australia's first Submer liquid immersion set up in partnership with ResetData.
This liquid emersion setup is just finishing its build phase and will launch with a live customer shortly. This approach helps reduce the limitations of heat and density that hold back data centre operators globally.
Team members also do regular study trips to data centres in the US - UK to look for new trends and opportunities to apply locally.
"As a business we are really good at spotting trends ahead of others. We built data centres ahead of the curve right back before virtualisation and that approach continues today." said Hirst.
It's Intellicentre 2 (IC2) in Macquarie Park, Sydney is leading the world in many respects. Vast capital expenditure and highly trained teams ensure that it is always operational, according to Brett Wickman, Head of Operations, Macquarie Data Centres
Wickman is an experienced data centre infrastructure operator and is in charge of the facilities across the group. He was at pains to show that each and every system across its data centres has redundancy built in. That encompasses spare water tanks to multiple power grids on each campus.
While COVID was a difficult time for many of Macquarie data centres' customers. Both Hirst and Wickman look back at the pandemic and see that their whole team stepped up and achieved incredible things for customers.
The pandemic also helped society recognise the critical nature of data centres in the twenty-first century. This has flowed through to the government now seeing data centres as its own distinct sector.
At the same time, the organisation's investments in its employees and a graduate programme have enabled it to ride out the worst of the skills shortage.
Aside from security, resilience and compliance, both Wickman and Hirst talked most about Macquarie data centres being extremely customer-centric. With customer net promoter scores (NPS) above 80/100. Our research shows this score is extremely high and illustrates a bunch of satisfied customers.