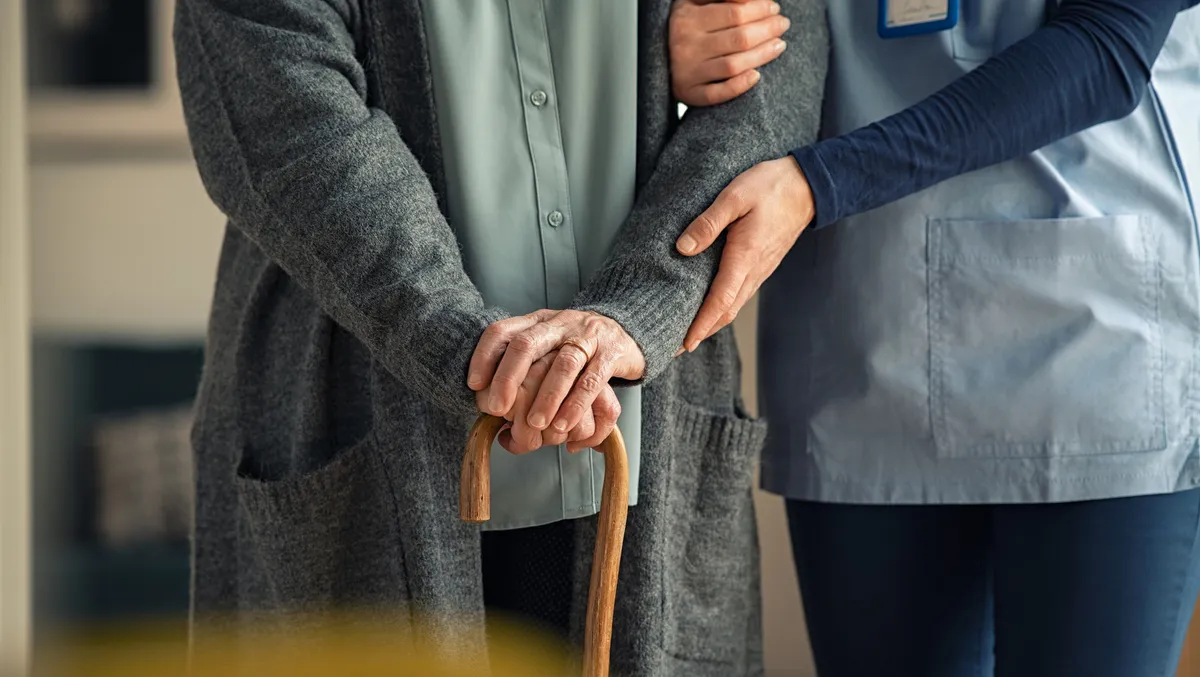 Australian aged care facilities embrace technological innovations
Thu, 21st Sep 2023
By Sean Mitchell, Publisher
In a rapidly evolving digital landscape, aged care facilities in Australia are stepping up to meet the burgeoning demands of a tech-savvy elderly population. A recent e-book by RUCKUS, titled "7½ Questions for Aged Care's Digital Decisions," sheds light on the pivotal role of digital infrastructure in enhancing the quality of life for residents in aged care facilities. As the Australian population witnessing a surge in individuals aged 65 and older, currently constituting 16%, the need for robust digital solutions in aged care facilities has never been more pressing.
A New Dawn
At the heart of this transformation is the recognition that a high-quality aged care experience is intrinsically linked to high-quality digital infrastructure. Modern residents, along with their families, are seeking more from technology and digital services, ranging from video calls and e-reading to gaming. This shift necessitates providers to invest in strong digital foundations that not only meet changing expectations but also foster safety, holistic well-being, and operational efficiency.
Key Considerations
The e-book presents a series of critical questions that aged care operators should ponder to navigate the digital terrain successfully. Firstly, it emphasises the importance of assessing the current network solution's capacity and coverage to meet client density and application requirements, ensuring seamless access across the facility.
Moreover, with residents aspiring to lead fulfilling lives within these facilities, the network should be capable of handling high-bandwidth demands for communication and entertainment. This includes facilitating video calls, online shopping, and streaming services akin to the amenities offered by modern hotels and resorts.
Prioritising Security and Sustainability
As the digital sphere expands, so does the concern for privacy and security. The e-book underscores the necessity for secure and personalised Wi-Fi access, safeguarding residents' health and personal data without adding complexity or cost. Furthermore, it advocates for the implementation of always-on monitoring systems, utilising digital tools like fall detection bracelets and connected heart monitors to enhance resident care.
In line with global trends, the aged care sector is also focusing on reducing its carbon footprint and enhancing building efficiency. The integration of smart building technologies and Internet of Things (IoT) devices is seen as a step towards fostering an environment that is both cost-effective and conducive to residents and staff.
Crafting a Future-Ready Blueprint
Looking ahead, the e-book encourages operators to design network architectures that support future business outcomes. This involves preparing for the integration of emerging digital services, such as virtual reality applications, and safeguarding against escalating cyber risks.
The final half-question in the series nudges providers to explore avenues for differentiating their service offerings, potentially paving the way for innovative services that add value and enhance the resident experience.

As aged care facilities stand at the cusp of a digital revolution, the guidance provided by RUCKUS serves as a beacon, helping operators navigate the complex digital landscape. By embracing innovation and investing in solid, future-ready network solutions, aged care facilities can redefine the care experience, enriching the lives of residents and setting a new benchmark in aged care service delivery.
For further insights and guidance, check out the eBook here.