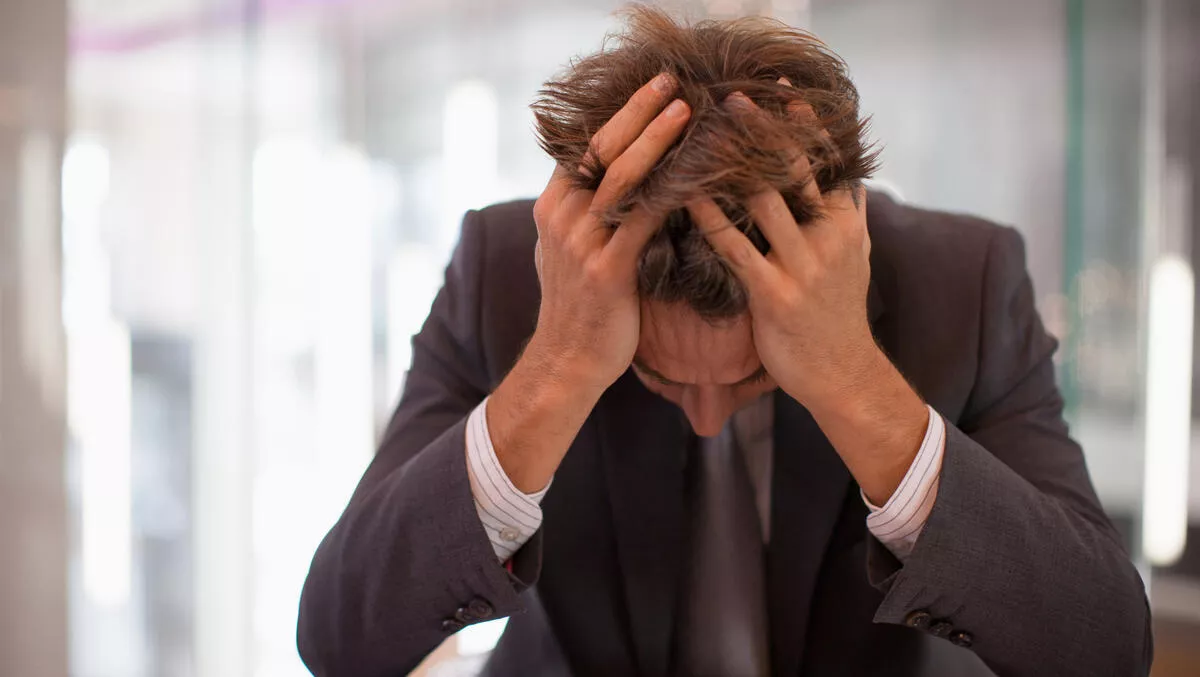 Australian CIOs unprepared for further business disruption following COVID-19
FYI, this story is more than a year old
Australian CIO organisations are not fully prepared for further major business disruption, according to a new study.
The study, from global professional services firm Genpact, found that despite a time of unprecedented investment in digital infrastructure and transformation, more than three-quarters (76%) of Australian chief information officers believe their organisation is not completely prepared to help their companies withstand another major business disruption.
However, just over half (54%) agree strongly that they are well-positioned to support company growth after the pandemic.
The research, titled, Pilots, co-pilots, and engineers: digital transformation insights from CIOs for CIOs, in partnership with the MIT Sloan CIO Symposium, presents the views of 500 CIOs and technology leaders globally, 50 of whom are in Australia, on lessons learned in weathering the storm of the pandemic and preparedness for the journey forward.
The study reveals three distinct roles: pilots, co-pilots, and engineers, with varying levels of influence over guiding change in their companies. In Australia, 24% of CIOS are pilots, leading the way and driving the transformation journey strategically across core business functions. The largest cohort, 56%, are co-pilots partnering with business leaders to shape and deliver transformation, and 20% are the engineers, simply executing, not driving transformation.
A CIO's ability to drive digital transformation in the right places at the right time can make or break a business. During the past years disruption, Australian CIOs who invested in automating processes, adopting advanced analytics, and artificial intelligence and machine learning adapted most successfully.
Looking to the future, Australia expects to see an innovation boom and heavy investment in growing digital skills as supported in the 2021-22 Australian Federal Budget. This will not only enable CIOs to actively engage in the digital economy with confidence, but also empower businesses to grow investment in digital technologies.
"Our global study validates what we are seeing across our clients. As the power of the cloud, data, and AI redefine the future of work, the CIO role is evolving exponentially but not equally," says Sanjay Srivastava, chief digital officer, Genpact.
"Transformation pilot CIOs that drive alignment across the C-suite and put the organisational focus on building resilience and innovation will be the co-creators of new business models and future-ready companies," he says.
"CIOs who do not will see their organisations struggle."
Other significant findings from Genpact's CIO study include:
Influencing the CEOs agenda is critical to CIOs transformation success
The findings show that it is not enough simply to have access to the CEO, but rather to have a seat at the table in influencing the CEO agenda. Its clear that to drive strategic change, a CIO needs to report at a high organisational level, ideally to the CEO. But for the most successful CIOs, regular CEO meetings, not just reporting lines, make all the difference in the ability to leverage combined business and technology expertise to influence the companys strategic business agenda.
Being a data-led organisation is imperative to success.
Australian CIOs are aligned on the need to be data-driven. Almost all (98%) agree that their companies make data-driven decisions to realise business value. Respondents cite digital commerce technologies as the top innovation that will help CIOs achieve their goals.
The top choice for investment if they had additional financial resources is robotic process automation/intelligent automation. These technologies allow CIOs to make the most of the data at their disposal, generating predictive insights for more informed decision-making.
In the virtual world of work, CIOs are overlooking HR
According to the study, as the pandemic forced more focus on employee safety, with only 30% of respondents saying that their CIO organisation helps track employee wellbeing, human resources still ranked last among the functional areas prioritised for full-stack technology investment over the next two years. This warns of a potential disconnect in meeting employee needs with new remote and hybrid office models emerging.
CIOs are pivotal in connecting employee and customer experience
About a third (32%) of Australian CIOs surveyed hold themselves accountable for employee experience and (30%) for customer experience. In fact, CIOs are uniquely positioned to connect CX and employee experience technologies. Only when employees are digitally enabled can they deliver the experiences customers expect.