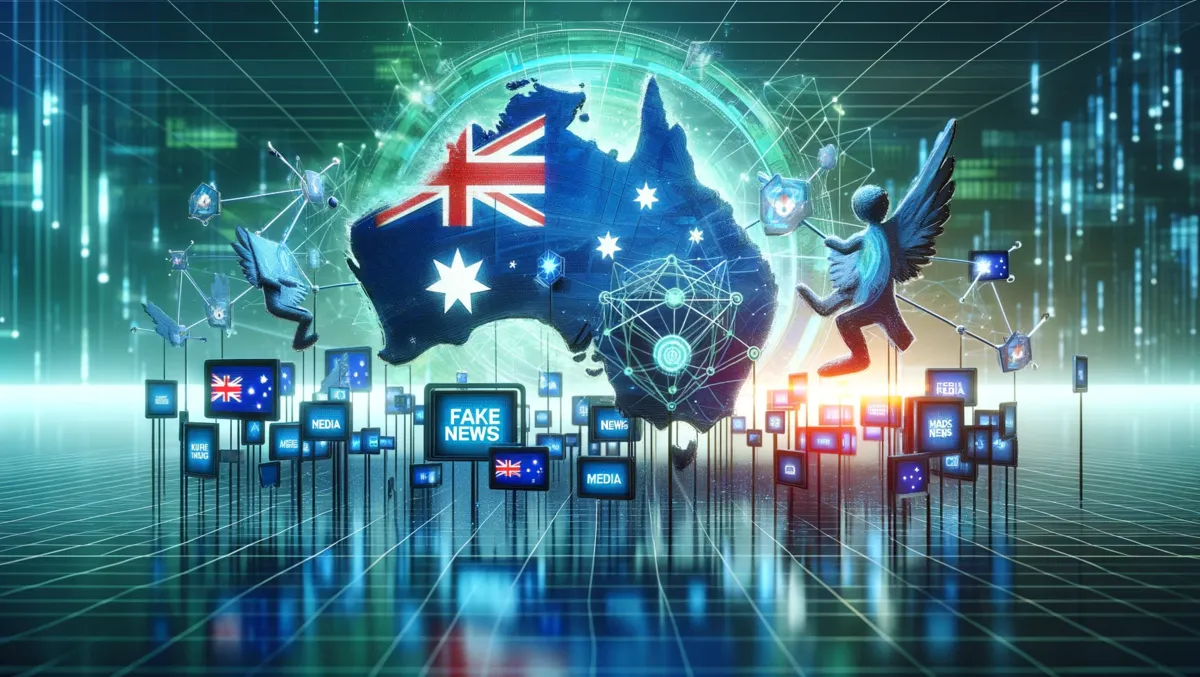 Australian firm Kismet acquires Media.com to combat fake news
Kismet Group, a leading Australian private equity group, has acquired Media.com, with the aim of empowering the public to regain control of their reputation in an ever-changing and often deceptive media environment.
Billed as a world-first, Media.com is a profile-based, subscription network offering subscribers a place to challenge, correct and share views about all forms of media content. The platform provides a much-needed public right of reply, free from the risk of being undermined by trolls or fake news. Users can react to stories, posts, or comments about them on third-party platforms and publications without fear of their messages being twisted or hidden by algorithms with varying motives.
Delivered over the last three years, Media.com stands to become a hub for millions of individuals, business executives, celebrities, influencers, politicians, and corporations. On Media.com, they, and their PR representatives, can present their stories, challenge falsehoods, correct inaccuracies, and communicate their perception without the hassle of being downgraded by trolls and fabricated profiles, or contested by dissimilar positions.
Unlike social networks that pursue engagement to drive profits, Media.com operates as a subscription-based network, offering subscribers a chance to voice their views. The company's decision to disallow comments empowers subscribers to tell their stories and state their viewpoint safely, without harassment or opposition.
James Mawhinney, Founder and CEO of Media.com, expressed, "In an era where reputations constructed over many years can be destroyed in an instant, a Media.com profile will be indispensable for anyone with a story to tell. We provide the much-needed ability to engage constructively with media in a safe environment. The platform is timely for protecting society from the harm caused by misinformation, particularly in today's fragmented and increasingly divisive media landscape where clickbait, polarised news, and engagement-reliant social platforms can dramatically influence anyone's reputation."
Media.com will provide affordable tiered memberships for individuals and companies, permitting them to craft and administer their Media.com profile. Users can narrate their stories, display their brand, react to content in online and offline media, and append corroborating documents to support their perspective.
Moreover, Media.com user profiles will also be confirmed using the most recent ID-verification technology, ensuring profile legitimacy and information authenticity. This sharply contrasts with social platforms that have rendered profile verification voluntary due to the possibility of losing users and advertising revenues generated from bogus profiles.
Early access to the network is being offered on a first-come, first-served basis starting in 2024, with full public access progressively being rolled out over the subsequent eighteen months.
The Kismet Group, founded by James Mawhinney, is the private investment holding group of the Australian entrepreneur. The group is interested in a spectrum of technology initiatives intending to resolve real-world problems. Media.com was formed after Mr. Mawhinney identified a need to address the power imbalance between media publications and the public. Kismet Group acquired the Media.com domain in July 2023 for this globally significant initiative.