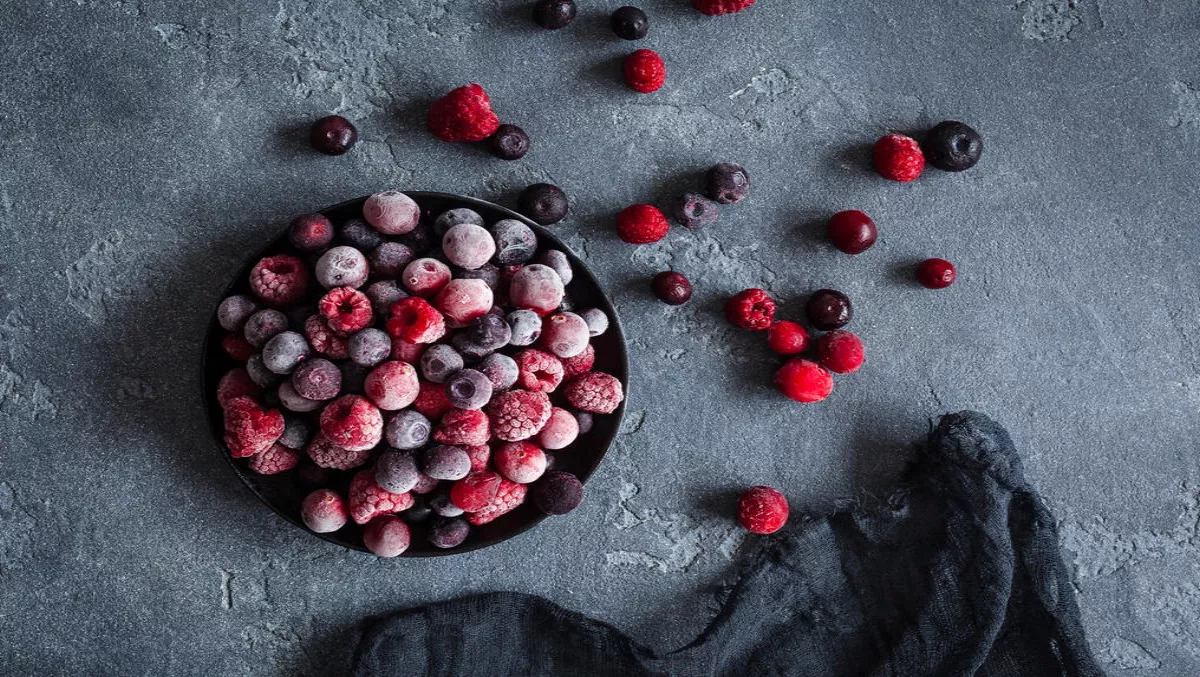 Australian food safety: Could blockchain be the unexpected solution?
FYI, this story is more than a year old
Last week's Australian food safety scare, which saw frozen berries sourced from China and Canada linked to three new hepatitis A cases, highlights the challenges of managing a modern-day global food supply chain.
The impact of the globalisation of food, combined with constantly evolving consumer tastes, means Australia's food producers and retailers must consider all viable avenues to ensure consumer safety, comply with strict regulatory requirements and protect their brand.
Whilst blockchain technology is well-known for its disruptive benefits in financial circles, it may not be seen by some as an obvious solution for the food industry.
In fact, blockchain could be the vital tool Australia's global food production and retail industry needs by helping increase the traceability and transparency of food across a global supply chain.
Foodborne illness is a common and costly public health problem. The World Health Organization estimates that 1 in 10 people fall ill due to foodborne diseases each year. In Australia, the statistics are worse with 4.1 million affected by foodborne illness each year.
In today's food system, participants in the supply chain often operate in silos. No single end-to-end view of food delivery exists, making it difficult to manage safety issues within the supply chain and causing costly delays.
Food authentication and supply chain tracking is a critical step to quickly finding and addressing sources of contamination around the world.
Blockchain technology provides a permanent record of transactions which are then grouped in blocks that cannot be altered. The technology could serve as an alternative to traditional tracking and manual inspection systems, which can leave supply chains vulnerable to inaccuracies.
For example, blockchain technology could easily digitally track food products from suppliers to shop shelves and ultimately to consumers.
Product information (such as farm origination details, batch numbers, factory and processing data, expiration dates, storage temperature and shipping details) is digitally connected to food items and entered into the blockchain at every step of the process.
Each piece of information provides critical data points that could potentially reveal food safety issues with the product.
Since blockchain can track the original source of goods all the way through the supply chain, it accelerates tracing of any contaminated food from days or weeks to seconds. This can speed precise recalls and thus significantly reduces the number of people exposed and limit damage to brand reputations.
Blockchain and Food Safety – the other benefits?
Global blockchain pilots completed by IBM and global food suppliers have uncovered that significant benefits can be driven by blockchain, including:
Improves collaboration across the supply chain helps to improve the way food is tracked, transported and sold to consumers
Accelerates the tracing of food from days and weeks, to mere seconds. This will help enable precise and rapid recalls to preserve consumer trust in the food industry,
Ensures that all testing documentation, certificates and audits are up to date and accessible through sharing information across the supply chain with all participants in a transaction.
Greater transparency and response enabling Australian regulatory bodies to function more efficiently and safely with more rigourous compliance with regulations.
With increased transparency, blockchain can help retailers better manage the shelf-life of products in individual stores, and further strengthen safeguards related to food authenticity, whilst helping to reduce food waste
Consumers get to know their food better, including the source of production and how it was produced and handled in the supply chain.
Food safety is a shared responsibility that requires collaboration across the ecosystem to help bring more transparency and trust into the food system.
The number one priority must be consumer safety and new technologies such as blockchain have the potential to shake up the global trade of food, ensure consumer confidence and provide the means to respond more quickly to incidents that unfortunately affect almost 20% of Australia's population each year.
Article by Paul Sidhu, Blockchain Services, IBM
Related stories
Top stories