Australians hesitant to share personal information online
Fri, 17th Sep 2021
FYI, this story is more than a year old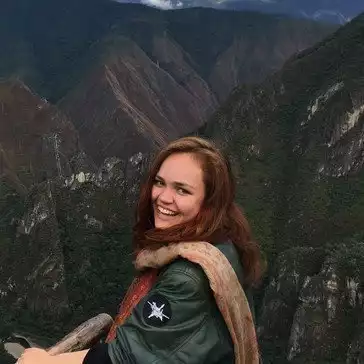 By Catherine Knowles, Journalist
Australians lack trust in organsiations requesting personal information or digital identity indicators, with only 14% saying their trust would increase with an established, reputable organisation such as a bank.
This is a key finding from GBG's Digital Trust survey of more than 1,000 Australian consumers.
The survey finds that despite increasingly online and digital-first behaviours and activities, which is leading to more consumers needing to share their digital identity and personal information online, not all businesses are effectively building digital trust to maintain customer loyalty and engagement.
COVID-19 has significantly increased the use of digital platforms, with many day-to-day transactions more likely to take place online.
In fact, the survey finds that 56% of consumers are more likely to pay a bill online than at the start of the pandemic, 33% are more likely to apply for a government service online, 28% to use a healthcare service, and 32% to make a cash transfer.
Consumers ranked social media apps (55%), cryptobanks (46%), and wagering and betting companies (40%) as being the least comfortable avenues for sharing their digital identity.
The survey also found that overall there continues to be a higher level of comfort in engaging with established businesses, with the survey finding 66% are most comfortable with government websites, services and apps; 55% with large banks; 43% with superannuation firms; and 41% with healthcare providers.
The banking and financial services sector consisted of organisations with both some of the highest and lowest levels of trust.
While 14% are comfortable sharing their digital identity with the likes of large banks, almost half (46%) ranked cryptobanks as being the types of businesses they are least comfortable with, and a third (33%) saying the same of alternative lenders and Buy Now Pay Later (BNPL) organisations.
Overall, 39% of Australians say they sometimes trust their bank with their digital identity and personal information, and 37% completely trust their bank with their digital identity and personal information. Only 4% said they don't trust their bank with this information and are currently looking to switch banks.
When it comes to increasing digital trust, GBG found that businesses need to begin by addressing and clearly communicating the security and safety implications to the consumer. For instance, demonstrating clear safety protocols on their website such as multi-factor identification steps (27%).
Furthermore, the survey found that 19% of Australians would increase trust in an organisation if they have clear terms and conditions available online that make it clear how they will use the customers information.
GBG regional general manager ANZ Carol Chris says, "Businesses across all industries still have a long way to go in building and sustaining digital trust.
"No industry, established or nascent, has completely secured the digital trust of its customers, though familiarity creates a higher level of comfort seen with government services, big banks, superannuation providers and healthcare providers.
"Newer business models like fintechs and neo-banks, and lifestyle and entertainment businesses taking a digitalised approach could benefit from collaborating with the more established segments to gain trust.
"But most importantly, consumers feel more assured when organisations clearly make the effort to integrate frontend security measures, which underscores the need for simple, safe and secure identity verification for onboarding and authentication for re-access.