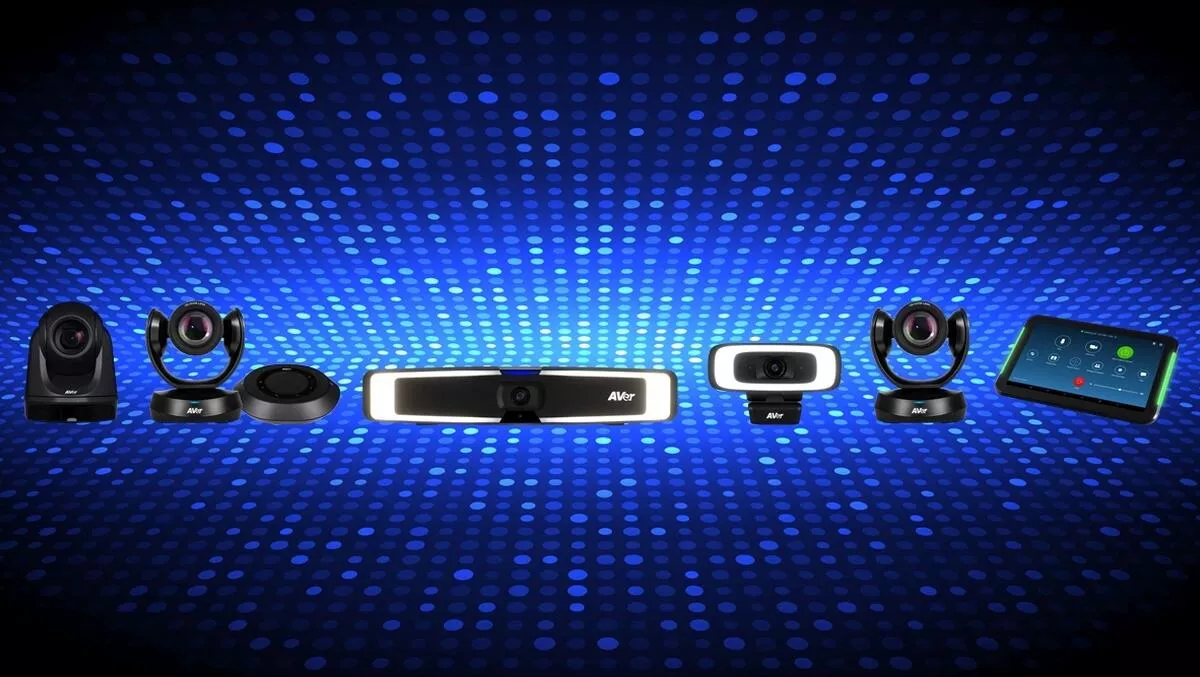 AVer launches new video conferencing camera & accessory range
FYI, this story is more than a year old
Award-winning collaboration solutions provider AVer has released a new range of high-quality video cameras suited for every meeting room in almost every environment.
The range includes six products, including a camera designed especially for distance learning, as well as four USB plug-and-play cameras, and a collaboration controller panel that works with the USB cameras.
The range caters for different room sizes from huddle rooms right up to large rooms and classrooms, ensuring that there is the perfect solution for every meeting size.
All products come with a three-year manufacturer warranty, as well as software certification for popular platforms such as Microsoft Teams and Zoom.
Let's take a closer look at each product, starting with the four USB cameras.
CAM130 is a 4K camera perfect for huddle rooms, travelling, and on the go. The camera includes dynamic, professional lighting in a compact and portable device.
VB130 is a 4K video bar perfect for small and medium rooms. The compact videobar features inbuilt lighting, audio fencing, voice tracking, and AVer SmartFrame technology which captures the faces of everyone in the room.
CAM520 Pro 2 is a video camera for medium to large conference rooms, and it packs a powerful 18x zoom, as well as Sony True WDR, IP video streaming, a power-over-ethernet + (PoE+) port, and improved AVer SmartFrame.
VC520 Pro 2 is a full enterprise-grade conferencing solution for large rooms. It not only includes 18x zoom, IP video streaming, Sony True WDR, and improved AVer SmartFrame, but also includes a full duplex speakerphone. The VC520 Pro 2 is an enterprise conference system for mid-to-large rooms.
The CP10 Collaboration Controller offers everything you need to control your video meetings, all in one 10.1" touch controller. The controller can function as a meeting controller or scheduling display. It is pre-loaded with Zoom and is compatible with most brands of USB cameras. The controller also features an anti-fingerprint screen, LED indicators, and antibacterial touch glass with ion technology to keep everyone safe for the product's lifetime.
The DL30 Distance Learning Camera is designed especially for the modern classroom to help teachers engage with students no matter where they are. With AI auto tracking, the camera can follow the teacher around the room, enabling much more freedom to move. The camera is also equipped with 12x optical zoom, power-over-ethernet (PoE) capability, and connection options for both HDMI and USB.
BTC Wholesale is an authorised distributor for AVer in Australia. Contact BTC Wholesale to find out more, at www.btcwholesale.com.au.