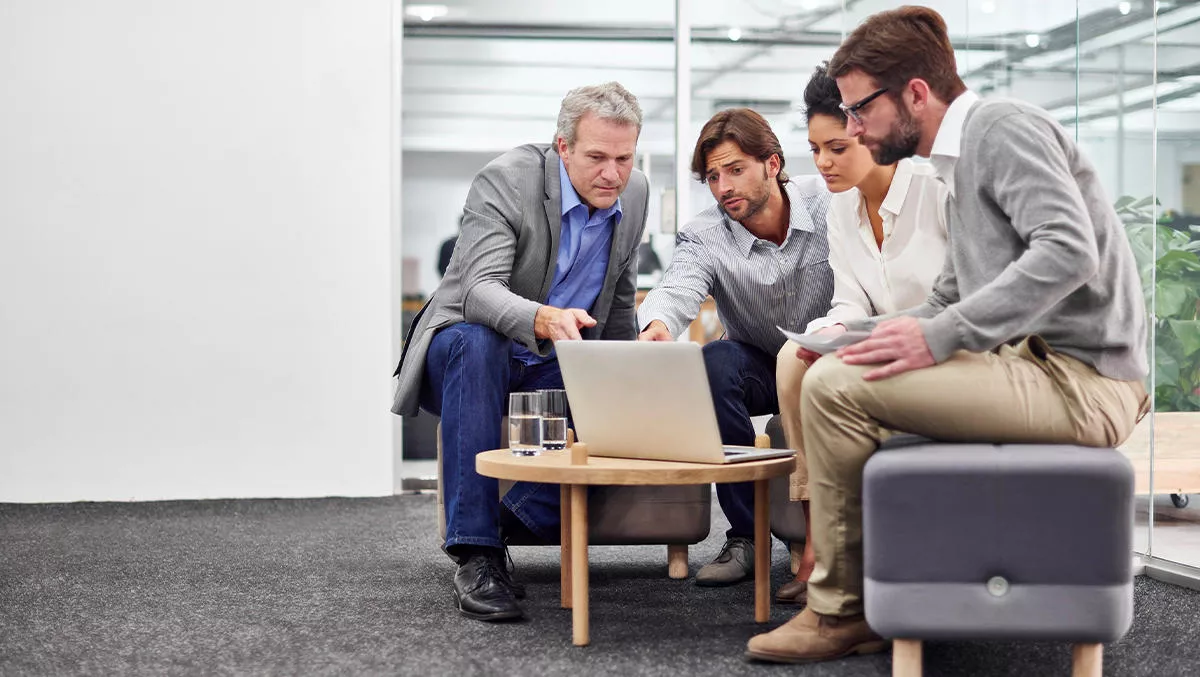 Avoid the 'dump and run' approach: Succeed with data using DataOps
FYI, this story is more than a year old
One of the most significant challenges organisations face when it comes to their data strategy is the inability to bring business units to actually utilise insights from data. Many organisations' dump' their data into a data lake, making the data available for various business units to access. However, this 'build it and they will come' model is rarely effective.
The goal of DataOps is to align the two sides of the data-delivery equation; that is, the data manager's requirements for control, transparency and auditability, and the business user's requirements for real-time analytics-ready data. This approach delivers optimum value for the business.
When implemented effectively and appropriately, DataOps has the potential to radically transform the way an organisation works with data, bringing along a range of operational benefits. Here are the standout benefits.
Boosts data literacy
Ensuring a data literate workforce has been spoken about for several years, but it still appears to be a problem with the recent Human Impact of Data Literacy revealing just 20% of Australians are fully confident in their data literacy skills.
There are two critical challenges to achieving a data literate workforce: the initial skills required to work with data and the availability/accessibility of data for employees to use their skills. DataOps puts data at the fingertips of employees, enabling them to build their skills while gaining business benefits at the same time.
Data democratisation
DataOps enables businesses to make vetted, governed data universally accessible. Analytical insights have often been limited to data scientists who are removed from the day-to-day running of a company; however, now these insights can be extended to business users with expertise in different areas who will be able to turn insights into actions more quickly.
In addition to the above, analytics and insights can be extended to the business frontline, where customer engagements occur, enabling employees to consider and act upon insights to improve customer experiences.
Continuous governance throughout the data delivery lifecycle
Smart data catalogues, data indexes and other tools enable IT teams to design a modern governance process to ensure data is used and accessed appropriately throughout the organisation.
This is done through two critical components: first is access controls to avoid data-decision variability, and second is the scale and agility by leaving data in lakes, warehouses and other repositories on-premise or in the cloud.
Fuller collaboration
DataOps sees data scientists and business analysts come together and collaborate on the analysis of data. Many organisations talk about 'bridging the gap between IT and business': DataOps enables businesses to do just that, impacting all areas of an enterprise by delivering valuable data to every user when they need it, in a consumable and governed way.
Multinational bank and Qlik customer, HSBC, is a prime example of how an organisation can succeed with DataOps. The bank identified the limitations that came with relying on a dedicated data specialist team that pulled reports upon request and so implemented a 'data management path' that made the process simpler. Ultimately, its data management path aims to simplify how employees work with and access data.
HSBC worked with Qlik to ensure it had the necessary dashboards in place and data embedded across the enterprise's operations. This held everyone in the business accountable for data management by providing each team opportunity to get the most out of the data. For HSBC, a focus on simplicity and business value led to adoption, which eventuated in ongoing success.
DataOps enables organisations to bring together various components that have typically remained separate and siloed, accelerating cycle times while improving performance.
As organisations transform the way they handle data and move towards DataOps, they will also transform the business as a whole by boosting data literacy, increasing data availability, improving governance and facilitating new levels of collaboration. Overall, DataOps will move businesses forward and sharpen their competitive edge.