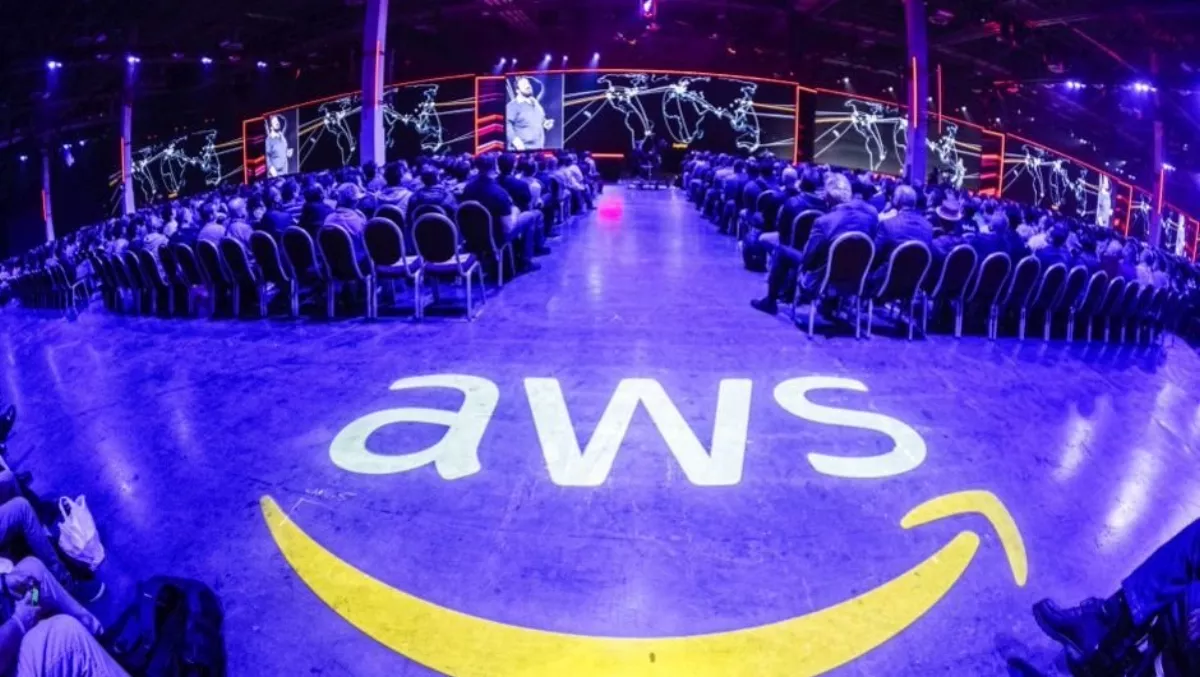 AWS offers inside look at its work with the public sector
FYI, this story is more than a year old
"Technology for good" was the theme at this year's Public Sector Breakfast at AWS re:Invent this year, as it shared insights of what the tech giant is doing across government, education and the non-profit sectors.
The company's Public Sector Partner Program grew almost 40% this year, with more than 800 partners now on board.
Here are some highlights from each sector.
Government
- Independent software vendors that wish to achieve compliance can now access resources and the Authority to Operate (ATO) on AWS program, which speeds up time to authorisation. The ATO on AWS program includes training, tools, and pre-built artifacts. Customers can also access direct engagement from AWS compliance specialists, and they can also access support from partners included in the AWS Security Automation and Orchestration initiatives.
- AWS has added 19 new datasets to its Registry of Open Data (RODA), the company's base for datasets available through AWS resources.
The datasets provide insights from everything to life sciences, cybersecurity, machine learning and many things in between.
"Sharing datasets is just the first step in making data truly open to all. We've partnered with the Group on Earth Observations to make data both open and accessible to developing countries around the world. Over the next year, AWS will issue up to $20,000 in AWS Promotional Credits to as many as 75 potential customers around the world," AWS comments.
- Over in the United States, the FBI is using AWS to gather and analyse intelligence for missions; while the UK Home Office has achieved 40% cost savings by using AWS cloud – saving the government and taxpayer money.
Education
-AWS Educate now offers a more engaging experience for students aged 14-17. Now they can work towards three new badges: Cloud Explorer, Cloud Inventor, and Cloud Builder. Cloud Explorer and Cloud Inventor offer a more gamified experience, while the Cloud Builder helps students to build a website and a chatbot. A Deep Lens badge gives students a look at deep learning.
Teachers also have additional resource materials that map to core computer science principles.
- AWS Educate features a job board and career management tools for AWS customer organisations wishing to hire cloud-ready students. Students and educators can access the service free of charge.
AWS will soon roll out the AWS Educate Interview Accelerator in the US, with more country launches soon to follow.
- Over in Bahrain, AWS held the We Power Tech 'Day in the Cloud' training session for 30 young women around the world. The We Power Tech program works with underrepresented communities around the world. Trend Micro sponsored the 30 women to attend AWS re:Invent this year.
Nonprofit
- The International Centre for Missing - Exploited Children (ICMEC) moved to AWS Cloud, reduced maintenance costs and allowed IT teams to be more creative to further their mission. The ICMEC aims to wipe out child abduction, sexual abuse, and exploitation.
ICMEC created GMCNgine, a platform that uses AI, machine learning and Amazon Rekognition to scan the internet for photos of children and compare them against cases of missing children around the world. The results help law enforcement track leads on missing children.
- In August 2018 AWS launched the Imagine Grant program for nonprofits. Entrants could apply for the grant by explaining how technology could help them achieve their mission better.
- AWS supports the United Nations, World Bank, and International Committee of the Red Cross (ICRC) and other organisations as part of the Famine Action Mechanism (FAM), an initiative designed to prevent future famines.
AWS uses a dataset from the World Bank and UN partners to create a model that analyses many different causes of famines. Those causes include satellite imagery, conflict data, weather forecasts, local food prices, and agricultural production. The partners have been able to identify 'significant and distinctive patterns' across regions and countries.