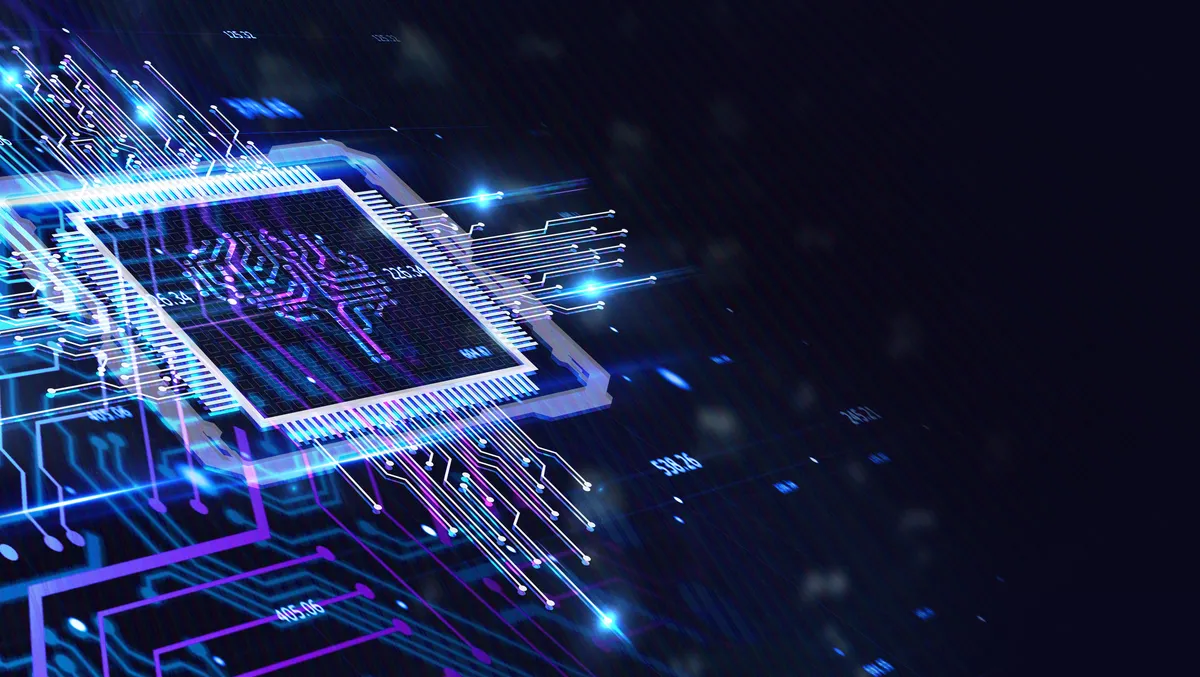 AWS unveils latest innovations in cloud, machine learning, 5G, and IoT
Amazon Web Services has this week detailed the latest innovation in cloud, machine learning, data analytics, 5G, and Internet of Things technology at its 10th annual re:Invent conference.

In his first keynote as the company's new chief executive, Adam Selipksy reinforced how AWS "continues to be the most comprehensive and broadly adopted cloud offering in the world by further democratising the use of cloud technology".
Selipsky also revealed six major service announcements to help businesses, and government organisations reduce their IT spend, improve their customer experience, and better harness the power of data to make better decisions.
Phil Davis, regional managing director for AWS in Asia Pacific and Japan, says the launches are the next iteration of its continued innovation to help solve problems on behalf of its customers.
"We are focused on helping customers power their digital transformation across Asia Pacific and Japan so that they can build innovative solutions that improve lives and protect our planet," he says.
"As we enter a formative age of data analytics and machine learning, AWS will continue to help to democratise the cloud for our local customers by providing them with access to the right tools and digital skills to help improve productivity and customer experience, so they can embrace emerging technologies."
New instances powered by AWS-designed chips lower costs and increase energy efficiency
"In 2006, when cell phones could flip, but weren't yet smart, a team of AWS engineers set themselves an ambitious goal of making almost infinite computing power available to anyone in the world," Selipksy says.
"And they did it. The service they created, Amazon Elastic Compute Cloud (EC2), revolutionised the way people build businesses by offering on-demand access to compute power previously only available to Fortune 500 companies.
"Fifteen years on, and EC2 shows no sign of slowing down."
AWS announced three new Amazon EC2 instances powered by three new AWS-designed chips: AWS Graviton 3, AWS Trainium, and AWS Nitro SSD. The chips will help customers significantly improve the performance, cost, and energy efficiency of the workloads they run on EC2, speed up the time it takes to train machine learning models at a lower cost and ensure optimum storage performance for data-intensive workloads.

Making it easier to move off a mainframe
While mainframes have been used for decades in industries including banking and healthcare, they are complex, expensive, and difficult to scale. That's not to mention that applications written for mainframes are increasingly hard to manage, as fewer and fewer engineers specialise in what's essentially an outdated technology.
According to AWS, many organisations want to modernise their systems and move from mainframes to the cloud but are held back by the process's sheer complexity and time-consuming nature.
That's why the new managed service AWS Mainframe Modernisation, which makes it faster and easier to move mainframe workloads to the cloud, could prove a big deal for enterprises that want to make the leap fast.
Setting up a private 5G network in just a few clicks
More and more companies need to collect, analyse, and transfer vast amounts of data from sensors and devices in their operations, and many want to use cellular technologies like 5G to help them do it. The advantages of 5G are that it allows organisations to connect more devices and transfer data more cost-effectively and flexibly than current wired and wireless networking technologies.
The problem lies in building your own private 5G network generally requires considerable investment in both hardware and software and in time needed to set it up.
"AWS Private 5G promises to change all that. It will enable companies to set up private 5G networks in their facilities in days instead of months," Selipksy says.
"With a few clicks, customers can specify the geographic area they want to cover, along with the amount of traffic they expect the network to handle, and AWS will do the rest - delivering everything they need to operate the network, so they don't need to buy, integrate, and maintain hardware and software from multiple vendors."
The right capacity for data analysis, right when you need it
Many AWS customers make data-driven decisions using a wide variety of the company's purpose-built analytics services.
AWS has launched serverless versions of three popular AWS analytics services: Amazon RedShift, Amazon MSK, and Amazon EMR.
"Essentially, what this means is that customers in industries ranging from pharma to gaming to financial services and beyond can analyse data at scale without worrying about having to set up and manage any underlying infrastructure to support it," Selipksy says.
"The serverless options will automatically add or subtract resources instantly to provide just the right amount of analytics capacity, right when customers need it."
The digital twins that could transform industrial operations
Digital twins are virtual representations of physical systems, regularly updated with data to generate immediate insights about the operational state of the environments they are designed to mimic.
Many industrial companies have the vast troves of data in their facilities required to build digital twins, but creating and managing them can be challenging, even for the most technically advanced organisations, so the majority are unable to use them.
AWS IoT TwinMaker will make it faster and easier for companies to create digital twins of buildings, factories, industrial equipment, production lines, and any other physical system, helping them to do things like optimise operations, increase production output, and improve equipment performance, as well as reacting more quickly and accurately when issues occur.
Helping car manufacturers make better, safer vehicles
Carmakers got a lift in the form of AWS IoT FleetWise - a new service designed to make it easier and more cost-effective to collect and transfer vehicle data to the cloud in near-real-time.
"Why does this matter? Well, manufacturers have been collecting data from standard vehicle sensors for years to improve vehicle quality and safety, but as these sensors get more advanced, they also generate a lot more data," Selipksy says.
"Today's sensors can produce up to two terabytes of data an hour per vehicle (roughly equivalent to 1,000 hours worth of movies), making the cost of transferring it to the cloud hugely expensive. AWS IoT FleetWise will allow manufacturers to collect and organise data from vehicles, regardless of make or model, and standardise it for analysis in the cloud," he explains.
"Among other things, this will help them to diagnose issues in individual vehicles, analyse vehicle fleet health to help prevent potential recalls or safety issues, and use analytics and machine learning to improve advanced technologies such as autonomous driving."
Related stories
Top stories