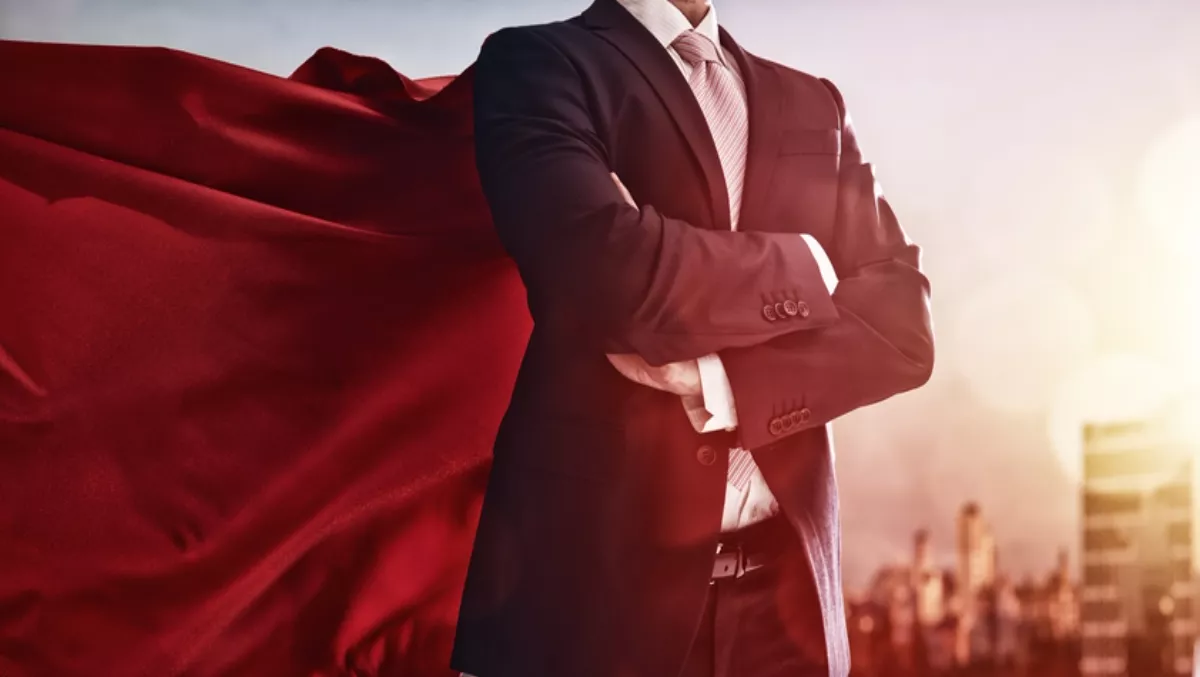 The behind the scene superheroes of Australia's digital revolution
FYI, this story is more than a year old
There's no denying technology really is everywhere. Anywhere your day to day life takes you, streetscapes, restaurants, cafes, local parks - you'll no doubt find a person using a smartphone or tablet. It's not only omnipresent, but technology is changing the way we communicate, has become our primary source of knowledge and has changed the way we do business. Essentially, technology is the oxygen from which corporations and humans survive.
For Australia in particular, innovation, science and technology are the key pillars unanimously understood as key to sustaining our economic growth. The ability to deploy the latest technology successfully will be the key to incentivise top talent to make Australia their home. Australia is striving to become one of the most mature technology markets on the planet, with increased investments being made in areas such as Research & Development and Cyber Security, plus tax incentives for innovation. This makes the role IT professionals increasingly important not just to our individual lives but to the success and failure of the Australian economy.
Unappreciative IT users
Are you a person who takes the convenience of modern technology for granted? Have you ever thought of the difficulties behind the blending of your personal and business usage on your multiple devices? I wonder how many of us actually realise the people responsible for the actual operation and maintenance of your technology on any given day.
Because of the simplicity of accessing information from around the world at a touch of a button, we often fail to give the conductors of the orchestra the acknowledgement they deserve. We seamlessly access our work emails on personal devices, connect to our important projects while working from home, or on the bus to and from work, and access our favourite applications at work because of a group of special people.
IT professionals are in demand in Australia and for a good reason. As the technology revolution changes at a rapid pace, you will find that technology is actually more than ever disrupting the technology industry. Almost omnipresent cloud infrastructure and the virtualizing of desktops has made IT vulnerable to cyber-attacks and essentially a lot harder to manage.
The heightened threats are seen as an important issue in Australia, who appointed its first cyber minister to help develop a cyber security strategy earlier this year. So as Australia looks to become smarter and more creative, the truth is that the digital revolution has made the work of IT professionals the much more complex.
Just ten years ago things like the cloud and data science were distant objects in the eyes of a handful of forward-thinkers. Today for this technology for all its benefits, is putting pressure on virtually all IT professionals to evolve their skills to keep up and keep businesses running smoothly and employees happy.
Omnipresent IT
As a CTO, I feel it's important to unveil what's going on with the IT profession, both on a micro and macro level, and announce that IT professionals are among the unsung heroes of business—who even occasionally during their day jobs help us all with our personal technology gripes *sheepishly raises hand.
You might also fall into this category, after all a recent SolarWinds survey of nearly 487 Australian technology users showed that 43 percent of Australian employees say they connect more devices, whether company – or personally owned, to corporate networks than they did 10 years ago, at an average of three more per user. Interestingly, 43 percent of end users also said they connect more-personally owned devices to corporate networks than they did 10 years ago, at an average of two more per user.
Think about how often you access work email on your personal smartphone, connect your tablet to the company Wi-Fi or maybe even connect your Fitbit to your employer-issued laptop.
But with omnipresent IT, who are we expecting to be omniscient? The survey showed that 65 percent expect their employers' IT professionals to ensure consistent availability and performance of the cloud-based applications they use at work, and 69 percent would say it's their employers' IT professionals' fault if they can't access those cloud-based applications.
This is all despite the fact that in a number of cases, these cloud applications aren't under the direct control of our IT pros, instead they are owned and managed by the cloud application vendors themselves. This is something to think about the next time you're uploading a document or those photos to your Dropbox account from your company-issued computer and it doesn't happen quite as fast as you think it should (tut tut).
There's no denying that remote and mobile working are part of the modern Australian workforce, and our survey supported that, demonstrating that using and connecting to work-related resources outside our employers' office buildings has become the norm for over half of us (52 percent). Not only this, but most of us (65 percent) expect all the technology we use or access while working remotely to work just as well and receive the same level of support as when we're in the office.
Almost in denial of the fact that of the many other factors affecting the performance of technology that are completely outside the control of our IT professionals when we're working offsite or remotely.
Today more than ever, IT is truly everywhere.
And for IT to work well and be always on, while seemingly ordinary and seamless to us, takes a myriad of complex computer systems—what we in the technology game call "infrastructure"—installed and managed by IT professionals over the course of countless hours often after the rest of us have put our feet up in front of TV for the night.
So when you next open your smart device and read of innovation agendas, ideas booms and increased productivity, remember those incredibly valuable workhorses who are behind the Australian digital revolution.
Thanking the pros
We all deserve a little more appreciation for the roles we play in creating success in our workplaces, and given this time of digital revolution, the IT pro should be first in line. Luckily, IT Professionals Day is coming up giving us the opportunity to send a little appreciation their way.
In fact, this year, the holiday falls on September 20th (annually on every third Tuesday of September). It exists to celebrate all IT professionals—systems administrators, network engineers, database administrators, information security professionals, software developers, IT support technicians and all other professionals serving in information technology-related roles.
I hope you can join me in passing on your gratitude to the IT professionals in your lives and at your workplaces. They're under immense pressure to make your life easier, keep on top of the latest trends and evolutions in technology and power Australia's digital future. Have you hugged an IT pro today?
Article by Joe Kim, senior vice president and CTO of SolarWinds
Related stories
Top stories