Best practices and pitfalls of IoT commercial strategies - study
Fri, 8th Sep 2023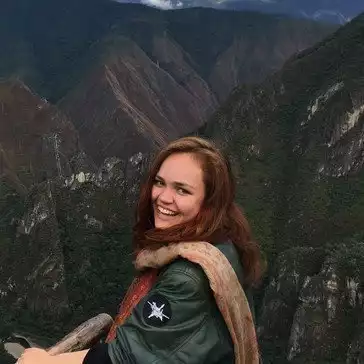 By Catherine Knowles, Journalist
A new study conducted by IoT Analytics, a provider of market insights and strategic business intelligence for the Internet of Things (IoT), has uncovered the best practices and common pitfalls of IoT software go-to-market and commercialisation strategies.
While IoT continues to create winners and losers, excelling at IoT software commercialisation is key to being amongst the winners, the study finds.
Knud Lasse Lueth, CEO at IoT Analytics, comments, "The complex nature of IoT makes marketing and selling IoT software challenging. Reflecting on past IoT marketing mishaps, such as Android Things, and learning from those that are successful in the market can help avoid repeating mistakes and instead focus on the things that work."
Dimitris Paraskevopoulos, Senior Analyst at IoT Analytics, adds, "Webinars have emerged as the number one key factor for a successful go-to-market strategy for IoT software vendors."
"By leveraging the power of webinars, vendors can simultaneously educate customers and their own teams, improve their professional social media presence, and support customers through the complex IoT integration process. When managed effectively, webinars are a valuable asset for IoT software vendors looking to succeed in the market."
Key insights from the report include:
Running your own webinars and deploying social media tactics, but also helping customers with their most pressing challenges like IoT integration play a key role.
In addition, not every IoT software venture marks a success story, as illustrated by Googles Android Things. Google launched the IoT OS platform in 2018 with the vision to empower a nexus of connectivity through an array of smart devices. However, it could not foster community engagement and support. Ultimately, Google ended new device registrations and projects in January 2021 and shut down Android Things in January 2022.
While some of the criticism for Android Things relates to the product itself, such as Android Things devices being bigger and more expensive than typical IoT form factors or exhibiting integration challenges with various different types of hardware, it apparently faced IoT software commercialization issues as well. For starters, there seems to have been an awareness issue. Another IoT marketing-related issue that users brought forward was the lack of community support, especially for specific IoT use cases and common IoT devices in various verticals.
Regions with faster IoT software adoption typically have a higher demand for the software and a willingness to invest in IoT solutions. Focusing on these regions that have faster adoption rates can help vendors realise ROI faster. However, this does not mean that other regions should be ignored. Rather, when going to market, focusing on regions with faster adoption rates affords vendors more customer success stories that they can reference for potential customers in other, slower regions.
As customers adopt and implement IoT solutions, having direct access to excellent, knowledgeable, and specialised support becomes an important factor for them. Dedicated customer support ensures customers receive tailored, specialised support for their needs, especially when the support team is well-trained and educated on the products. Further, since customers are likely making a significant investment in their IoT solutions, having the vendor-customer relationship feel more like a partnership can help with overall customer satisfaction.
Managing professional-oriented social media content can be as simple as having the main company account discuss new technology and software, but several vendors found higher engagement by leveraging employee and advocate posts, especially when using third-party communications management platforms. Employee advocacy is a cost-effective approach that can establish trust and credibility, as people in an employees network are more likely to trust what their employee connection says, and it can help with reach and visibility.