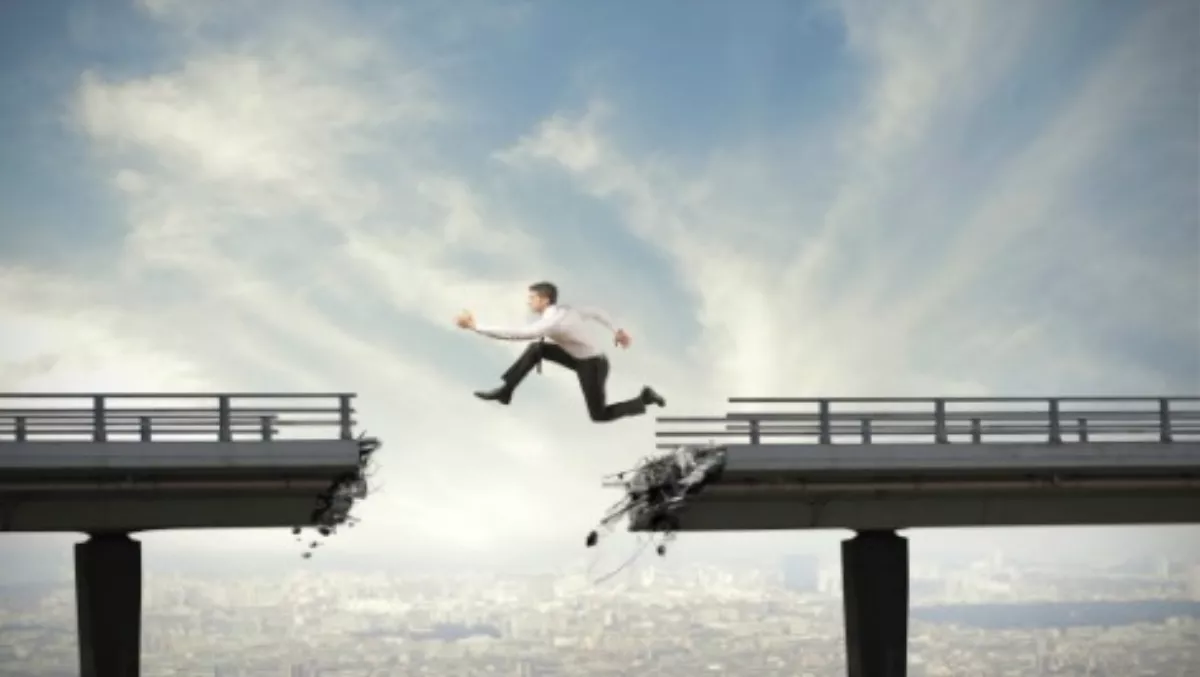 Big Data plans held back by poor infrastructure
FYI, this story is more than a year old
Australian organisations planning to adopt Big Data strategies are being hampered by insufficient existing infrastructure, according to new research.
A new study, The State of Big Data Infrastructure: Benchmarking Global Big Data Users to Drive Future Performance, looked at the key obstacles facing Australian enterprises when implementing Big Data projects.
According to the study, 45% of Australian organisations believe their current infrastructure is unable to support and fully deploy Big Data projects.
Other common business complications include organisational complexity (31%), difficulty in justifying from a return on investment standpoint (27%), security or compliance concerns (25%) and lack of the right internal skills (25%).
The research indicates the challenges facing Australian organisations broadly align with those identified globally, however with slight differences.
Australian senior managers are ahead of the curve when it comes to understanding the need and benefits of effective Big Data strategies, the report states.
Only 12% of Australian senior managers who participated in the study believe that the level of understanding in respect of the need and benefits of effective Big Data strategies within their organisations is a hindrance, compared to 21% globally.
Only one percent of Australian senior managers believe their companies are not experiencing Big Data challenges, compared 8% of global senior management, the report found.
The report also found Australian senior managers are more open-minded around Big Data decisions, with only 7% believing 'risk-averse corporate culture' to be an obstacle, compared to 10% of CEOs globally.
"The research indicates that Big Data has become an important driver to compete in today's application economy," explains Chris Wilson, vice president, solution sales, Asia Pacific & Japan, CA Technologies.
"Australian organisations are facing challenges in tackling infrastructure complexities during the implementation process," he says.
"However, the results indicate they have the appetite to overcome the obstacles in order to fully develop and implement Big Data strategies that will deliver business results."
The study also revealed that while more than half (55%) of Australian organisations have already implemented Big Data projects, 45% of respondents said they have not yet seen the full deployment due to the identified obstacles.
However CA Technologies says respondents see that the benefits outweigh the obstacles as 40% of Australian organisations have already, or plan to, implement a Big Data project within the next year.
"Australian senior managers cite improving customer experience (67%), acquiring customers (52%) and keeping up with the competition (45%) as critical business factors and major drivers for deploying Big Data projects," the research says.
According to the study, Australian organisations see Big Data as an important aspect of digital transformation in the application economy.
Respondents report that they are already seeing, or anticipating the benefits of improved competitive positioning (98%), increased revenue (95%), ability to provide new products or services (92%), and more effective targeted marketing campaigns (90%).
Other key findings revealed: • 26% of respondents said that 20 to 25 percent of their overall IT budget will be spent on Big Data projects in the next three years; • Almost half (49%) of the respondents see scaling existing projects to address more data sources as a major priority for their Big Data projects; • Marketing departments (72%) within Australian organisations benefit from Big Data strategies and analytics solutions, followed by Finance (55%) and Operations (53%); and • Amount of data Australian organisations have has increased by an average of 13% in the last two years, which is predicted to rise by a further 22% in the next two years.
Related stories
Top stories