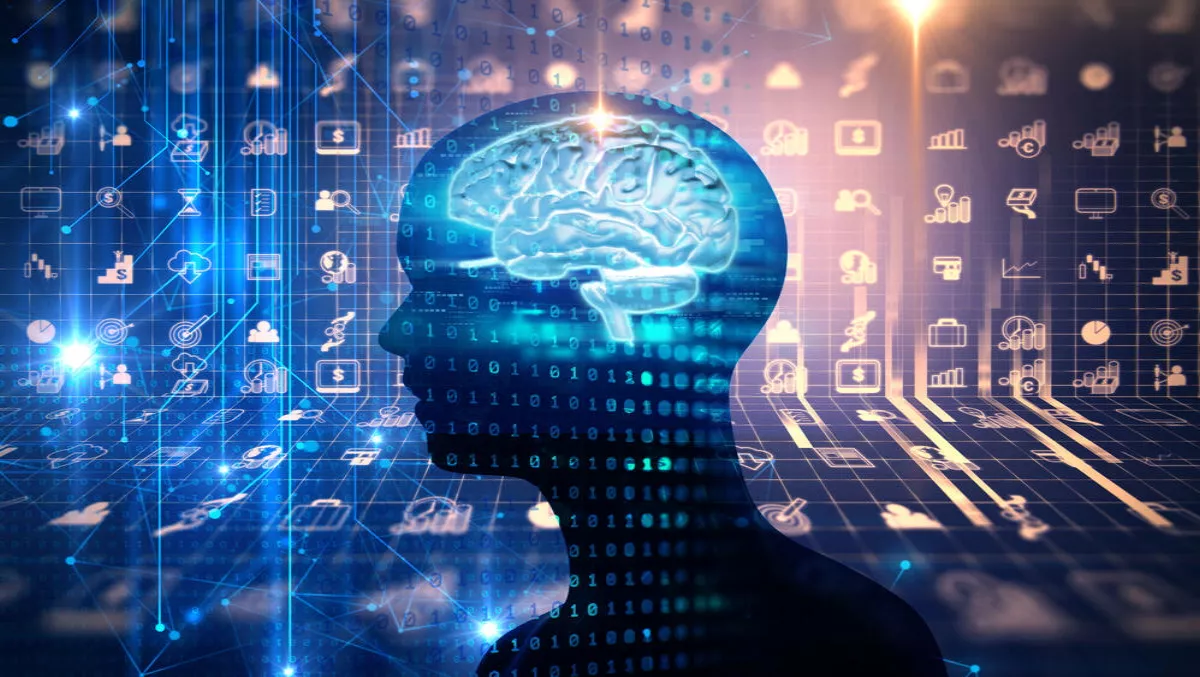 Big Red Group secures exclusive reseller rights for AI marketing platform Albert in A/NZ
FYI, this story is more than a year old
The newly formed Big Red Group (BRG) has secured the exclusive rights to bring the world's first Artificial Intelligence (AI) digital marketing platform, Albert, to New Zealand and Australia.
Group co-founder Naomi Simson announced the exclusive agreement, as well as a major shake up of online experience retailer RedBalloon and associated businesses.
Albert is a fully autonomous, enterprise-level artificial intelligence marketing platform that drives digital marketing campaigns from start to finish for some of the world's leading brands.
Created by Albert Technologies in 2010, Albert's success transforming major brands' cross-channel digital marketing efforts with its self-driven technology has been well documented in the US.
The AI platform has been publicly credited with driving 40% of Harley-Davidson's New York City sales, influencing lingerie brand Cosabella's decision to replace its digital agencies with AI, and creating so much demand for Dole Asia's canned goods that its suppliers initially ran out of stock before ultimately reaching an 87% increase in sales across the board.
According to Geoff Farris, Albert CRO, "Albert wades through massive amounts of data, converting it into insights, and autonomously acting on these insights, across channels, devices and formats, in real time.
"This eliminates the manual and time-consuming tasks that currently limit the effectiveness and results of modern digital advertising and marketing. But more importantly, it lets businesses execute and scale their efforts at a pace that simply isn't possible by human teams."
The agreement entitles the Big Red Group to distribute Albert to third-party media companies, across entire supplier chains, as well as to direct-to-consumer retailers, under the registered business Big Albert AI.
Albert will drive down customer acquisition costs and increase positive commercial outcomes for thousands of businesses in both countries.
RedBalloon launched the technology on June 1 this year, and within 24 hours of deploying Albert, the technology was able to identify and execute over 6,400 keywords to improve performance across the RedBalloon business.
By way of comparison, this would take a human SEM expert up to a year to achieve.
Albert was also able to reduce the cost of acquiring a customer to RedBalloon by more than 25% in less than 30 days, demonstrating its capacity to reduce overall costs by north of 40%.
"We have trialled this amazing technology across RedBalloon and Wrapped and it has proven its effectiveness beyond doubt," Simson says.
"Now we want our business community to share in the upside that comes with more efficient marketing spend. We're not reducing our marketing budgets in any way, we're simply ensuring that our dollars - and the dollars our partners pay us to do what we do - are working harder and harder day after day.
Simson is aware of the tensions that surround artificial intelligence technology, recently brought to the fore by Tesla's Elon Musk, who says AI poses an "existential threat" to human civilisation.
However, Albert's track record refutes this sentiment.
In the US, Albert is at the core of a number of new hybrid man-machine digital marketing departments at companies like Harley-Davidson, Cosabella and Dole Asia, where artificial intelligence handles everything data and tech-related, while Albert's human counterparts handle all things strategy, creative, intuition and emotion.
These use cases reveal that such hybrid teams produce exponentially better outcomes than either man or machine would produce on their own and that the nature of their work together is collaborative rather than combative.
"When I started RedBalloon in 2001 it cost roughly five cents to find a new customer - now across the board in the businesses I deal with I see it costing upwards of $20 to find that same customer. This is completely unsustainable for any business," Simson says.
"We have seen Albert drive down the cost of customer acquisition by a quarter in a matter of weeks.
"Imagine the difference this sort of technology could make to businesses across the country.
"Ten years ago business was all about offshoring to the cheapest operator those tasks that were not core to your business. But those roles associated with manual and process-driven tasks have largely been replaced by technology now. The next generation of that is a rising tide of technology that is beginning to replace higher functioning process driven roles.
"But we should not be fearful of this, as it frees our people up to focus on the higher value tasks like collaboration, strategy and creativity - human and higher functioning skills that at this point cannot be replicated, and certainly not replaced, by AI," Simson says.
Related stories
Top stories