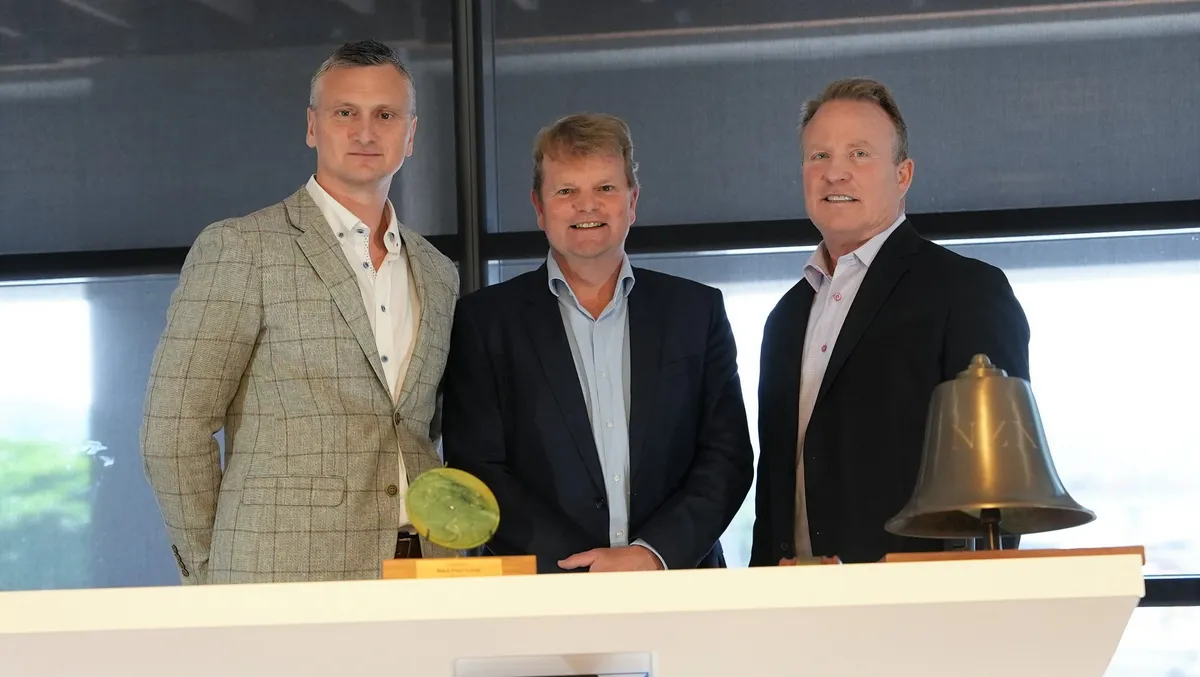 Blackpearl Group launches innovative data service amid success
Fri, 14th Apr 2023
By Tom Raynel, Managing Editor
Four months after its listing on the NZX in December, Blackpearl Group (NZX: BPG) has had a solid start as a listed company - one of the few for 2022.
The SaaS company that builds, acquires and markets data-driven cloud services has successfully onboarded and integrated its first acquisition (NewOldStamp) and further enhanced its proprietary platform, the Pearl Engine.
In a recent move by the company, it has launched an exclusive product for the US market - Blackpearl Diver.
What is Blackpearl Diver?
Blackpearl Diver transforms anonymous website visits into leads, helping businesses to enhance customer engagement and conversion rates. In addition, the product uses multiple data measurements and collection points (that assess levels of engagement) to identify key sales opportunities.
With this innovative solution, the product will give businesses unprecedented insights into their website and digital interactions.
"We're excited to launch Blackpearl Diver, a game-changer for Blackpearl Group and its customers. It literally turns site visits into prospects, reducing a business's dependency on pay-to-play digital advertising networks while providing a new path to revenue growth," says Nick Lissette, CEO, Blackpearl.
The identity resolution graph used by Blackpearl Diver can match over 40 demographic and firmographic data points to a website visitor, resulting in a high degree of individual contact information (B2C) and company detail (B2B).
Once this B2C and B2B information is obtained, contextual data can enrich it further. This includes the frequency of site visits and daily email interactions. In addition, these contextual data sets provide real-time notifications and back-in-market alerts, supporting companies to maximise new customer interactions and repeat business.
Despite launching only in March, Blackpearl Diver has secured over 50 orders in the first month.
"The success of Blackpearl Divers' first month of sales is compelling considering, even at the tier one pricing, a sale is 10x the average sale for NewOldStamp and 2x that of Black Pearl Mail, our existing SaaS services. The compounding nature of this higher monthly recurring revenue significantly impacts the Group's annual recurring revenue," says Karen Cargill, CFO, Blackpearl Group.
"It's an exciting start, and in line with what we expected from such an innovative product. The Blackpearl Diver proposition is exceptionally compelling."
The product is currently exclusively available in the US market on a monthly subscription model ranging from USD $198 to USD $1,367 per month.
All first-party data has been obtained with the consent of the parties involved and shared through robust first-party agreements within the data-sharing network, all in compliance with the highest standards in data privacy laws, including GDPR and CCPA (the current benchmarks globally).
Pearl Engine Enhances Proprietary Platforms
The leadership team found a niche in the market by leveraging its extensive network of partners to secure access to a world-class identity network.
The Pearl Engine identifies anonymous website traffic and overlays that with email interactions to define levels of engagement, providing real-world insight for businesses to act on. This, in turn, enables the conversion of more leads.
"Our strategy as defined when listing on the NZX is to add new data streams into our proprietary platform, the Pearl Engine, to create innovative services which we can sell to both existing customers and new prospects. Blackpearl Diver is a great example of Blackpearl Group executing this strategy," says Sam Daish, Chief Technology Officer, Blackpearl Group.
NewOldStamp - Blackpearl's new acquisition
Before listing on the NZX in late 2022, Blackpearl Group acquired NewOldStamp.
NewOldStamp is an in-market SaaS platform that lets businesses centrally manage email signatures.
Based in Europe, the organisation has been successfully integrated with the New Zealand-based workforce, with the two companies recently completing a two-week in-person onboarding in Wellington.
A sign of NewOldStamp's reach is that its website receives more than one million unique site visits annually.
The acquisition of the NewOldStamp business and its broadened lead utilisation from the number of organic site visits provides opportunities for Blackpearl Group to cross-sell, up-sell and increase conversion opportunities across applications.
To learn more about Blackpearl Group's new product, Blackpearl Diver, please visit the link below.