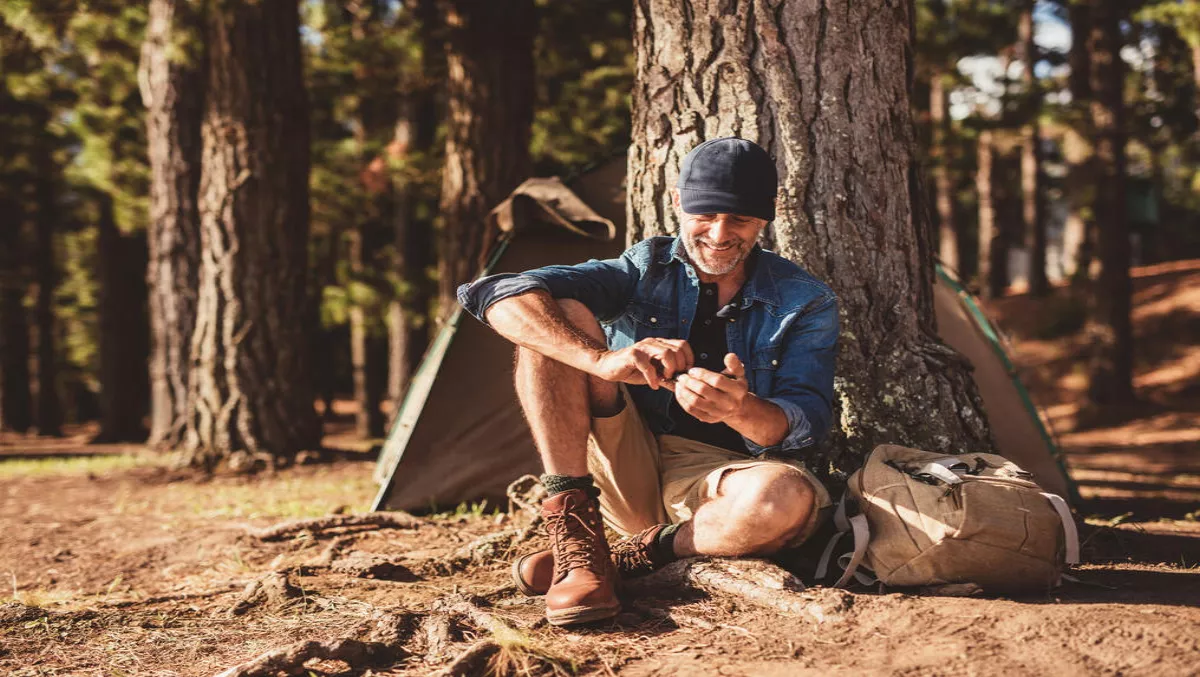 Bridging the rural-urban divide with technology, collaboration and bold ideas
FYI, this story is more than a year old
Equity of access and inclusive growth have long been at the forefront when it comes to the economic and development agendas of many nations - from availability of high speed broadband networks in rural Australia, to the provision of quality healthcare and education in India.
In fact, at the World Economic Forum's 'Shaping Davos' event held earlier this year, the economic impact of the increasing urban, regional and rural divide was a hot topic for discussion as it continues to be a key factor in intensifying political tension within several countries.
At a time when the inequalities between city and rural and remote communities continue to mar transformational growth within Asia Pacific (APAC), it's clear that a catalyst for transformational change is urgently needed.
Governments throughout the region are actively thinking big as they seek innovative ways to create more job opportunities, improve parities in income levels and expand access to quality healthcare and education in regional and rural areas within their respective countries.
China's recently-announced, 'One Belt, One Road' mega infrastructure initiative is a great example of thinking big – a project of mammoth proportions which aims to bring 60+ countries together to build the infrastructure needed to drive economic growth within APAC and beyond.
Australia's nbn is another example.
Technology Lag is Stifling Growth
Despite the current challenges and need for transformational change, APAC continues to be a region with huge potential. Not surprising, given that it is home to some of the world's fastest growing economies.
According to the International Monetary Fund, this diverse region is expected to lead in global growth in 2018, remaining strong at over 5%.
However, it is not all good news. Issues like ageing populations and reduced productivity have been flagged as potential growth threats.
What caught my attention the most in this report was that the productivity problems flagged were due to a need for more technology 'catch up' even though countries like Singapore, Hong Kong and New Zealand have rapidly progressed in this sphere.
While developing economies like India and Malaysia are well placed for rapid digital growth, more digitally advanced countries in the region, including Australia, are at risk of falling behind from slowing momentum.
There's little question then that continued investment in innovation and infrastructure remains crucial in advancing towards a digital future and sustainable development for rural, regional and urban centres.
There is an accepted correlation between economic development and access to technology. What needs to be brought into focus now is that issues of inequality and lack of access are not limited to emerging or developing economies.
In fact, new research from RMIT University has revealed that around three million Australians are 'digitally excluded' and missing out on education, health, social and financial benefits that come with being connected!
Not only that, a recent story on ABC's Four Corners suggested that by the time Australia's "multi-technology mix" NBN is complete, a large majority of New Zealanders will have access to direct fibre connections to their homes and businesses.
Collaboration Technology as Catalyst to 'Build Bridges'
Let's put aside the science and mechanics of technology for a minute to understand its impact at a socio-economic level.
At the very heart of it, technology is about human interaction - it enables connections and the transfer of ideas and knowledge across great distances; it helps establish fundamental services - such as telehealth, telejustice or remote learning - in communities where the basics for progress and development may not have existed before.
It brings people together to coordinate, innovate and ideate; breaking down the barriers of time, distance and money which can limit potential.
Access to the Internet and the ability to connect to experts, peers, other cities and institutions, brings with it knowledge and improved status for self-development, lowering socio-economic barriers that cause divisions between urban and rural societies.
Collaboration technology, particularly high definition video, audio and content-sharing, is an enabler – not just in bringing people together and keeping them informed, but also in transforming productivity, workflows and ultimately business results and outcomes.
How does that translate to everyday life?
It's when a renowned higher education institution such as Charles Sturt University can extend class learning to more towns around New South Wales; or critical healthcare and social services can be provided to Indigenous and socially disadvantaged communities.
Or, how much better off everyone will be when emergency preparedness and disaster management during bushfire season can be strategically coordinated across hundreds of thousands of kilometres, regardless of where you live.
These examples highlight the very essence of what equity of access across urban and rural areas of a country means.
Inclusive Growth and the Changing Workplace
Technology has also been the catalyst for change in the workplace - such as the evolution of workspace design that encompasses wireless and agile technology, to the changing habits of people who are choosing to work from anywhere.
Research has shown that Australia is one of the most flexible countries to work in with 90% of companies offering flexible working benefits.
Furthermore, 75% of us are taking up those benefits and opting to work from home, from the train, at the local café, or on the beach; and 98% of all respondents, believe that anywhere working has a positive impact on productivity.
How do these changes signal a step towards reducing inequality? What flexible or 'anywhere working' can do for productivity is tackle a multitude of human capital challenges, including talent shortages, an ageing workforce, or the lack of rural job opportunities.
This month, the Australian Government also announced the second round of its $8 million allocation to get more women and girls interested in pursuing STEM careers.
The first round of funding announced in December 2016 saw approximately $4 million awarded to a range of projects including coding workshops for teachers and primary school girls, networking and mentoring for female entrepreneurs in rural and remote Queensland, and even drone flying and programming camps in Northern Australia.
Great examples of 'thinking big' in action to create new ideas and opportunities that will deliver regional growth.
In New Zealand, initiatives like Canterbury's digital connectivity programme is focused on delivering fast broadband and reliable mobile coverage to its rural communities.
Important in an area that has a large farming community who need access to reliable and fast internet connectivity to reap the benefits of modern farm management.
More Bold Ideas Needed to Close the Digital Divide
While there is still more to be done, it is encouraging to note that the Australian Government is continuing its drive towards creating a digitally inclusive Australia with programmes like its STEM initiative that will bring about significant changes in economy and society.
We need to continue to think big and think bold in our application of technologies if they are to achieve real sustainable progress beyond city borders.
Big ideas are needed to identify smart ways to connect people and communities for the greater good of their economies and efforts to overcome social disparities.
Technological advancement towards progress and productivity will be a critical priority to ensure that inequalities are lessened for generations to come.
Article by Tony Simonsen, managing director of Polycom – Australia, New Zealand, Japan and Korea
Related stories
Top stories