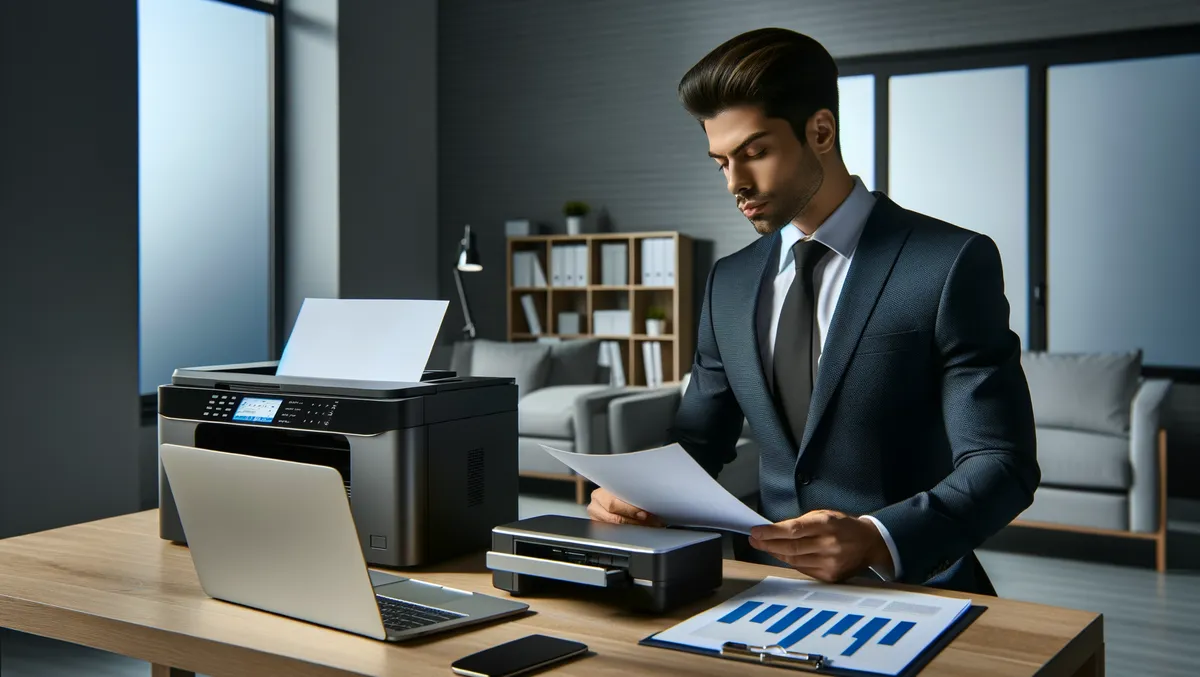 Brother Australia wins four 2023 Buyers Lab (BLI) 2023 Pick Awards
Mon, 20th Nov 2023
By Sean Mitchell, Publisher
Brother has once again demonstrated its innovation credentials, securing an impressive four Buyers Lab (BLI) 2023 Pick Awards from Keypoint Intelligence, a globally recognised industry authority. The prestigious accolades reward Brother's unrelenting commitment to developing solutions that align with the continually evolving needs of businesses worldwide.
The BLI Pick Awards recognise excellence in both the A4 printer and document scanner categories. This win for Brother International Australia signifies its consistent, high-performing contributions to these fields. The award-winning models include two from Brother's latest professional colour laser range, the Brother MFC-L9670CDN and Brother HL-L9470CDN, as well as the Brother ADS-4700W and ADS-4900W scanners.
Rachel Dean, Technical Editor in Keypoint Intelligence's Office Group underscored the superiority of the A4 printer models, stating, "The Brother HL-L9470CDN and MFC-L9670CDN are exceptional choices for mid-size workgroups seeking a colour printer or MFP. These products excel in their delivery of solid reliability, impressive print and scan speeds, and are crafted to keep pace with businesses' highly productive teams. This distinguished combination of strengths is why these products are worthy recipients of BLI Pick Awards."
In the scanner segment, the Brother ADS-4700W and ADS-4900W also stood out. Senior Analyst in Keypoint Intelligence's Office Group, Lee Davis noted, "These models bring to the table a gamut of features that one would expect from a shared workgroup scanner, including the ability to handle a diverse range of media types and seamless integration with crucial business applications. Relatively lightweight and requiring minimal desk space, these units can function as wireless standalone scanners, eliminating the need for a connected PC."
Stefanie Matthews, Marketing Manager (Printing, Labelling & Mobile Solutions) at Brother International Australia, expressed her delight with the honour. "Recognition by one of the most respected awards programs in our industry is an incredible accomplishment and a testament to our ongoing innovations in the printing and scanning spaces," she conveyed. "We are driven by an unwavering commitment to creating devices that help our customers continue to move their businesses forward."
The award arrivals coincide with the Australian launch of Brother's new professional colour laser range, adding further cause for celebration. Matthews expressed her gratitude towards the team at Keypoint Intelligence and Brother's exceptional product development team responsible for manufacturing these award-winning devices.
The Buyers Lab Picks stand alone in the industry as they are awarded upon rigorous testing, including an extensive durability assessment. These highly sought-after awards are indicative of a product's excellent usability, value and image quality.