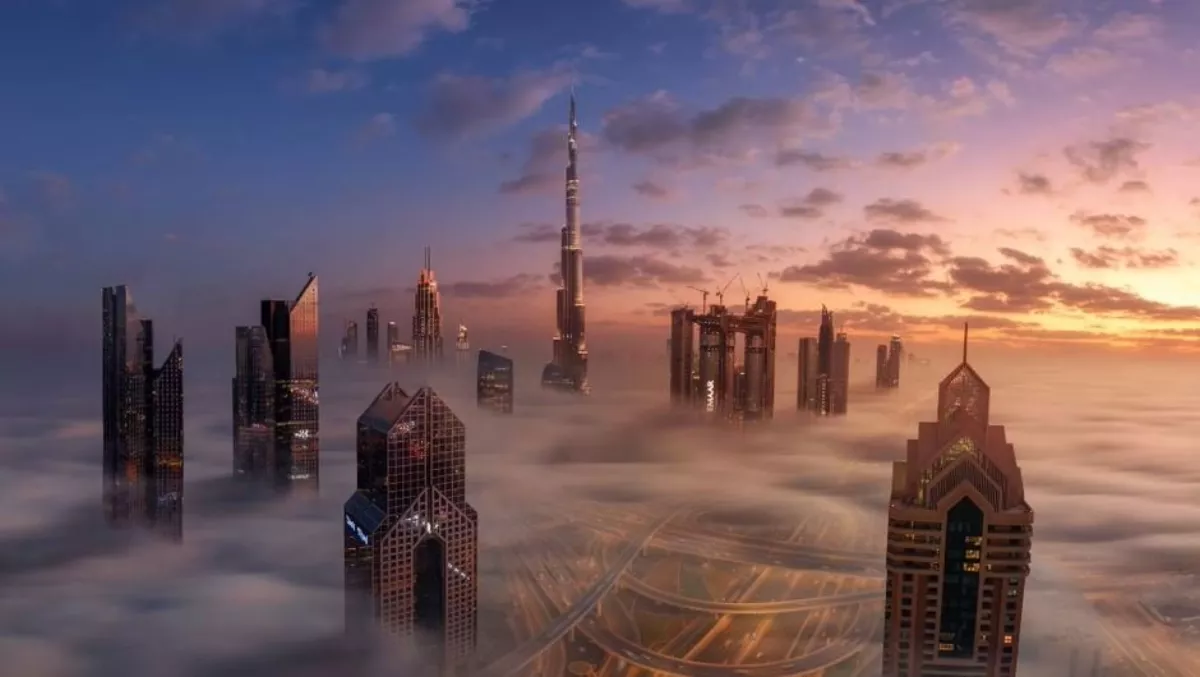 Building cities in the cloud
FYI, this story is more than a year old
Digital transformation is accelerating the smart city revolution. Although this has been predicted for the past couple of years, we are finally beginning to see our cities and public spaces embrace the same open approach to innovation that has thrived in business. But technological advances that have the potential to vastly improve city-living also pose a significant challenge to the security and reliability of a city's data.
Underpinning any and all smart cities capabilities is the Industrial Internet of Things (IIOT), which is revolutionising the way our public services are delivered, monitored and aligned with consumer, customer and citizen needs.
Smart cities cannot exist without the capabilities of ingesting, processing and analysing data in real-time. This need for real-time shifts the focus for generating digital transformation onto the availability of services, and ensuring that your IIOT edge (and the data it collects) is able to be processed by the backend infrastructure.
As in the business world, we hold our digital transformation processes to account against three core objectives: to redefine customer, consumer and/or citizen experience; to deliver improved productivity through automation, and to deliver competitive advantage.
What this looks like for the end user will inevitably vary between cities and between services, but this is not a consideration for a theoretical future. There are several use cases in operation around the world already that signal the challenges to building a modern city in the cloud.
Waste management
Not the most immediately glorious aspect of smart cities, but waste management is a crucial element in the delivery of a modern city, and Australian innovation is leading the way. Take the work that Suez is doing in the use of IIOT in the disposal chain: by installing sensors in waste trucks they can provide real-time data on the amount of waste a treatment facility can expect. Similarly, a microchip in a public recycling point can notify authorities when it needs to be emptied, again, in real time.
Beyond the traditional notion of waste, real-time data availability can help monitor and respond to leaks in the water distribution and sanitation networks. The company estimates that up to 20% of drinking water in developed countries is lost before it even reaches the consumer; the civic and environmental benefits of smart, real-time solutions are vast.
Transport
Autonomous Vehicles (AVs) have been a staple of the science fiction genre for decades, but more than 50 cities around the world are already testing them. San Jose, dubbed 'the Capital of Silicon Valley', is leading the facilitation of AVs on public roads, having developed a pilot system in partnership with a number of private sector stakeholders. For this pilot to function, the respective data sharing requirements, such as around hours of operations, stop locations and so on, to remain available. If this data was to go offline, so too would the AVs.
AVs would have such wide-reaching implications on the flows of people and goods through a city. Successful implementation of AVs would revolutionise the supply chain and cause vast knock-on effects on traffic flows; the need for centralised parking would also decrease. But this disruption all hinges on the hyper-availability of monitoring data in real time.
The citizen experience
While both the above examples speak to using automation to improve productivity, redefining the citizen experience is a crucial part of a modern smart city. Whether this is restructuring flows of people through the use of pedestrianised areas, or making usage and location decisions for public park space, the collection, processing and analysis of environmental data is key, and is what ultimately delivers the citizen experience.
One place where the citizen experience is under greatest scrutiny is healthcare. There is a huge push at the moment in Australia to harness digital transformation to improve patient health care delivery and increase patient outcomes through improved decision making. Again, these decisions are all predicated on the availability of data across the healthcare networks. Moreover, the privacy concerns around My Health Records reinforce the need for sophisticated data security systems alongside any smart city project.
Data implications of smart cities
The pace of smart city innovation is certainly increasing, but with data sprawl and digitisation, regulatory, legislative and compliance-related policy needs to keep up. As data in the digital age becomes more interconnected and accessible, ensuring that it is appropriately secured, protected, managed and recoverable is more important than ever.
With IDC predicting the proliferation of more than 2.5 trillion connectable things worldwide by 2020, there is a huge opportunity for smart cities and businesses to take advantage. However, this device and data sprawl refocuses the spotlight on the backend infrastructure, which is often distributed across an interconnected but unstructured ecosystem of applications, systems and data repositories, and dispersed across hybrid and Multi-Cloud.
A renewed focus on investment and transformation of both the edge and infrastructure core is vital to 'keeping the lights on' with a smart city. If the lights go out, whether at the edge or especially at the core, then services, accessibility and experience cease to exist – your lights could literally go out.
Article by Nathan Steiner, Head of Systems Engineering A/NZ, Veeam Software
Related stories
Top stories