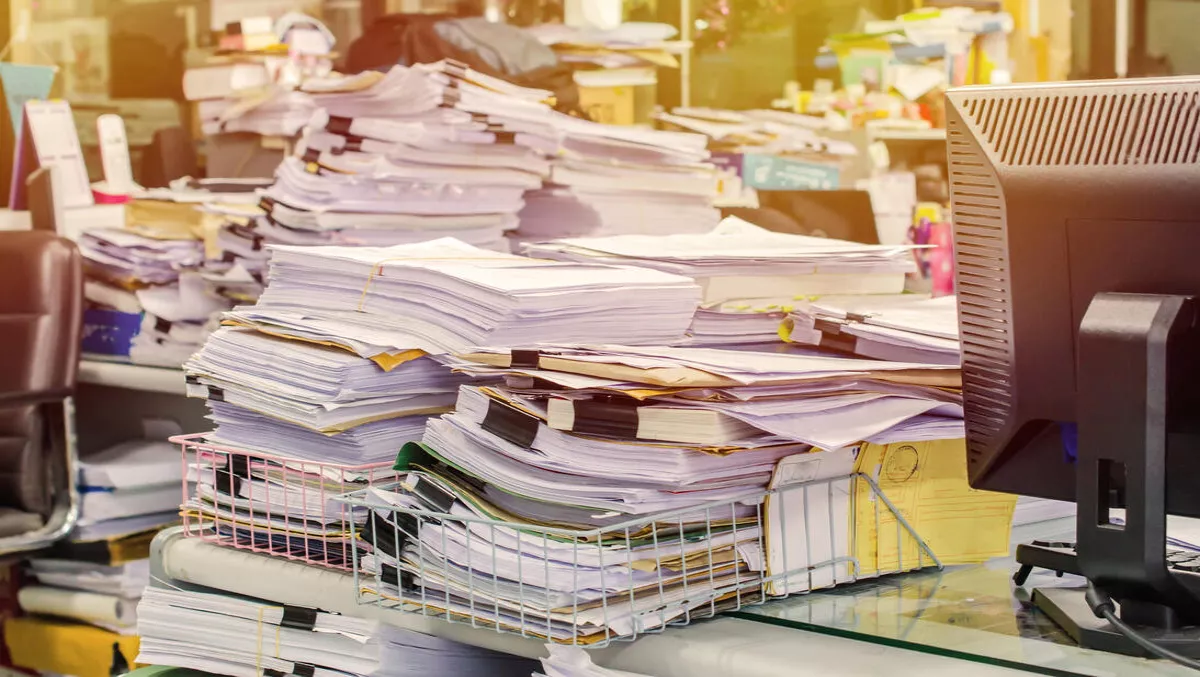 Businesses aware of money saving processes, just unsure where to start, says Y Soft
FYI, this story is more than a year old
Organisations could reach a better bottom-line result with the eradication of office inefficiencies. However, the biggest problem is knowing where to start, according to Y Soft.
Adam O'Neill, the managing director, Y Soft, Australia, says that most companies are aware they could save money but struggle to identify what part of a process needs improvement.
As well as saving money, another trend amongst inefficient workplaces is the use of time. O'Neill places emphasis on the importance of an efficient use of time as it can have almost the same impact on a business as saving on direct costs.
O'Neill says "many companies sense that they could save money on things like printing but they're not necessarily sure where the inefficiencies are in their processes or solutions."
"Saving time can often have almost the same impact on the bottom line as saving on direct costs, so businesses should review their solutions and processes and streamline them wherever possible," he says.
What it comes down to is the choice of business management platforms.
"Businesses can reduce costs and improve productivity by choosing the right platform to manage business processes and functions, and it doesn't have to be a convoluted or expensive process," he says.
O'Neill suggests three solutions to removing these inefficiencies.
The first is to identify and review the large toll an inefficient printing system can have on a business. O'Neill points out how the process is simple and ubiquitous but harbours innumerable hidden costs.
Some of the changes offices could adopt immediately are reducing abandoned print jobs and reprinted documents, the unnecessary use of colour and printing multi-page documents single-sided instead of double sided.
O'Neil goes on to highlight how some offices may be using unsuitable machines. He says that as the efficiency of a printer is optimized when it is used for the intended purpose, a downfall may be when an office has too many printers or the wrong type.
The solution to this is implementing a managed printing service. This includes strong management that can help strip unnecessary costs from the printing process.
As an example, O'Neill says, "mandating that employees print in black and white, and use duplexing capabilities, can reduce both paper and toner costs. Reducing or right-sizing the printer fleet can reduce maintenance and running costs."
"And leveraging print-roaming capabilities can minimise waste while maximising document security, so fewer staff members require their own personal printer."
The second solution O'Neill suggests to improve workplace efficiency is improving workflows to optimise employee productivity.
He says that although many businesses are already undergoing digital transformation to streamline workflows and reduce data entry and errors, manual intervention is still depended on to complete the process. In turn, this leads to more errors and less time for staff to focus on meaningful activities.
Reducing manual intervention to a minimum is the key, O'Neill says.
"Solutions that include robust document capture capabilities, customised delivery to pre-defined locations and notifications can help employees get data into internal systems or to others in the organisation with minimal manual intervention."
"This can dramatically reduce the amount of time staff spend on manual and repetitive tasks, freeing them up to focus on the tasks that contribute to organisational success," he says.
The final solution from O'Neill regards document security. Although printing sensitive documents at a shared printer only leaves them exposed to unwanted eyes, this process is still common.
On the other hand, some organisations invest in personal printers specifically for confidential documents.
Neither of these processes is ideal.
The ideal, O'Neill says, comes with the adoption of a print management system.
O'Neill says such a system "tracks activity performed by multi-function devices for auditability; lets people print to any device securely by requiring a unique employee code to release printouts; and supports secure printing from mobile devices.
"This eliminates unauthorised printing as well as ensuring no documents are left in the printer tray," he says.
"By taking a few relatively simple steps, businesses can save money and time, while letting employees access the print facilities they need. This combines to improve the bottom line for any organisation, " O'Neill says.
Related stories
Top stories