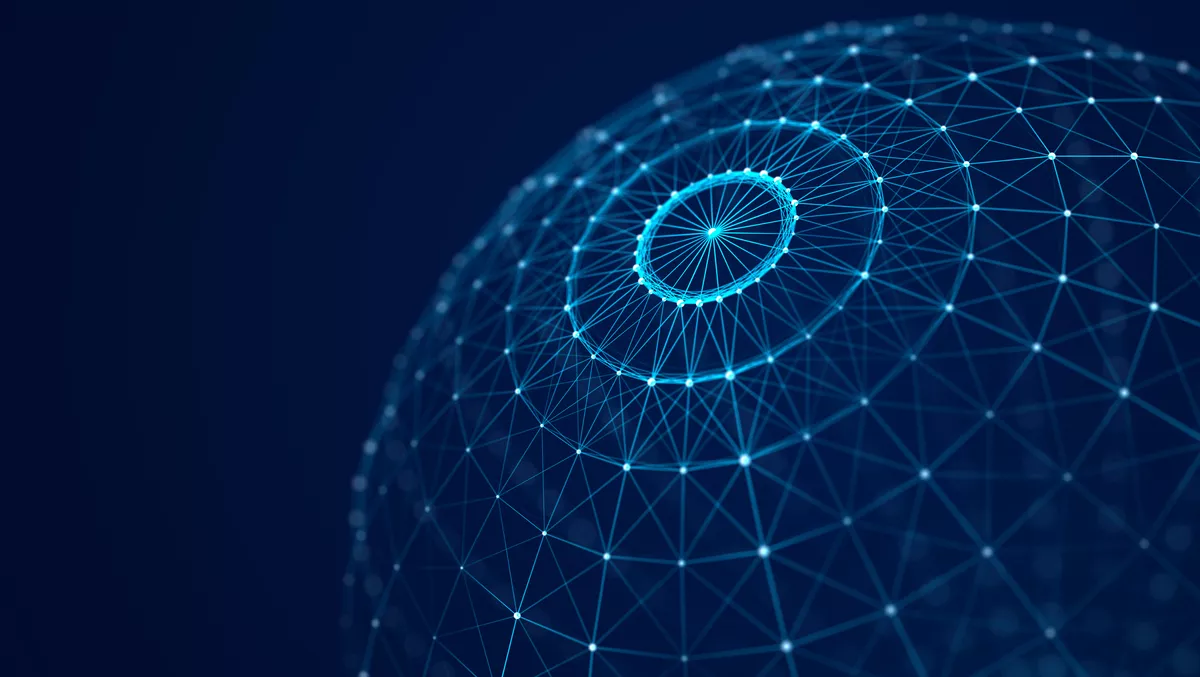 Businesses unable to properly succeed in data economy
FYI, this story is more than a year old
Only six percent of businesses globally use, access, and share data and data services in a way that grants them all the business benefits provided by a robust data strategy, according to new research from Snowflake.
The study of 1000 business leaders and technology managers highlights the significant hurdles that the majority of organisations face in participating fully in the data economy.
The data economy, as defined by Snowflake, enables businesses to tackle the most complex business problems and elevate the services they can offer above their competitors. It allows them to build new revenue streams by taking tailored data products and services to their customers, partners, and any other organisation participating in the data economy.
At the helm of the data economy, according to the research, are the Data Economy Leaders, companies which develop strategies that democratise access to data, integrate new technology, and demonstrate the true business benefits of capitalising in the data economy.
While many companies have ambitions to take advantage of data to give them the business edge needed to be successful, these organisations require guidance to lay the right foundations. In fact, according to the study, only 38 percent of businesses surveyed globally and 40% across APAC are using data to inform the business decisions they make.
As part of the study, Snowflake identified the four key attributes an organisation needs to possess to become a Data Economy Leader. These include:
Providing unimpeded access to data, no matter where the data users reside;
Using data to inform all or most business decisions;
Using data to a great or significant extent to advance strategic goals, such as growing revenue and identifying new business opportunities;
Having the ability to share and access data securely with external organisations.

The organisations that possess these four attributes are considered Data Economy Leaders, and as a result achieve significantly more than those that dont use, access or share data in these ways. For example, 77 percent of Data Economy Leaders globally experienced annual revenue growth over the past three years, while just 36 percent of Laggards - the lowest-performing businesses surveyed - can say the same. Moreover, 60 percent of Leaders saw their market share grow over this period, compared to only 31 percent of Laggards.
The businesses that aren't using their data to its full potential are being left behind by the competition, which actively use data to strategically support the company and make critical business decisions. For example, 85% of organisations surveyed globally and 83% across APAC reported that they use data or are soon planning to use data to identify risk and prevent fraud within their business - the most common use for how data is used - demonstrating a growing trend for businesses to use data in a preventative way, to protect themselves and their customers.
In addition, 80% of organisations globally use or soon plan to use data strategically to launch new revenue streams or pricing models.
Similar trends are seen across organisations in APAC. 82 percent of organisations globally use or are soon planning to use data to reveal new market opportunities, while in APAC it is 80 percent of organisations.
"Successful organisations will attain the business advantage that comes from access to data, data services, solutions, and collaboration - which can only be found in the data economy," says Jennifer Belisssent, principal data strategist at Snowflake.
"Forward-thinking organisations are using all that the data economy offers to solve the most complex business problems, improve customer experiences and crack down on fraud," she says.
"The Laggards that don't yet have total control over all of the data they possess will find themselves falling behind of the competition, and potentially at increased risk of security threats."
The data economy challenge
To join the data economy, businesses need to first get to grips with their data. However, many struggle to manage and effectively extract value from it. The ability to access all forms of data is an integral part of a data strategy, yet less than half--45 percent --agree they can easily access all available data through a single system/application and just half agree their data users have ubiquitous data access regardless of their location. Many organisations also fail to break down internal data silos, impeding data sharing and collaboration across an organisations business units - only 55 percent say that sharing can happen freely in their organisation.
Asked about the top barriers to using data strategically, a lack of investments from leadership teams was ranked 5th according to 13 percent percent of global respondents. 14 percent of global respondents cited trust barriers, while 15 percent cited cultural barriers to using data strategically.
The top two barriers identified were lack of proper skills (19%), and the right tools and platforms (16%). In fact, just about half (51%) agree that they have a C-level mandate to become more data-driven, whereas almost two thirds (63%) of Data Economy Leaders have such a mandate.
Many companies also believe that the technologies they use are not fit for the data economy. An effective data platform must be scalable and elastic and manage a near-unlimited amount of data, yet fewer than one-third of the IT respondents say their data management solutions are easily scalable. More importantly, less than one-quarter say their solution lets them share, access and integrate data in near real-time.
"Technology is a fundamental barrier stopping Laggards from fully participating in the Data Economy," adds Belissent.
"Most of these organisations are still using legacy on-premises technology which is not scalable or suitable for modern data needs," she says.
"In contrast, Leaders are capitalising on data platforms in the cloud, enabling easier data management and access to near real-time data."
Leading the data economy
While only constituting 6 percent of businesses surveyed, the Data Economy Leaders are present in all industries from healthcare and life sciences to technology to retail and CPG.
Once plugged into the data economy, they are part of a mutually beneficial ecosystem, both providing and receiving significant advantages from sharing data and data-driven insights with other participants via data management technologies. A number of Snowflakes customers are Data Economy Leaders, using data to reveal new market opportunities, streamline processes and deliver a more personalised customer service.
Australians back data diversity, but need more structure
Over half (58%) of Australian respondents have a fully developed and clearly articulated data strategy, and an internal data/analytics centre of excellence structure to centrally support this work. Two-thirds (66%) of Australian businesses have a data literacy program in place, and 63 percent are measuring outcomes although only 41 percent say the majority of all decisions are currently informed by data.
The study shows Australian data professionals have done a lot of the difficult preparatory work to have access to clean, reliable data: 61 percent can share and access data between internal business units, and similar proportions express confidence in the lineage, security and accuracy of data holdings.
However, the data still isn't all in one place: 60 percent of Australian respondents cant easily access all available data through a single system or application. In fact, 91% of the surveys IT respondents say data is split between multiple cloud systems, a mix of cloud and on-premises systems, or only on-premises systems, which impacts ubiquity of access. Australian data users are also the least likely of any geography in the study to still access data even when technical system issues arise.
Australian data leaders are most likely to run advanced analytics and AI on use cases such as forecasting business performance, targeted marketing and campaign optimisation. For most other data-oriented use cases - from fraud prevention and lead qualification, to personalisation, resource allocation and price modelling - access to more data from diverse sources was seen as the most valuable tool to achieve these outcomes.
"Australia is a case study for the overall research finding that technology is a fundamental barrier to Data Economy participation," says Snowflake ANZ managing director Theo Hourmouzis.
"As data professionals, we've had it drilled into us over a number of years the critical importance of starting with good, clean data. Many businesses now have the data basics down, but now need to ramp up their investments in technology platforms to pool and manipulate the data, making it more accessible, shareable, easily analysed and resilient to failure, if they are to realise their full Data Economy potential."
A deeper analysis of the Data Economy Leaders globally revealed several other areas in which its members considerably outperform their peers, with their strengths exhibited across three main pillars; people, process and technology.