Cado Security's cloud forensics platform now accessible on Google Cloud Marketplace
Wed, 15th Nov 2023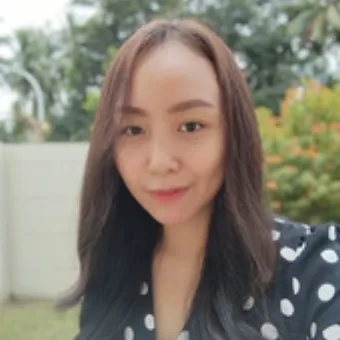 By Imee Dequito, Editor
Cado Security, the leading provider of the first cloud forensics and incident response platform, has announced its availability on Google Cloud Marketplace. This integration enables customers to seamlessly deploy the Cado Platform within Google Cloud, providing the ability to natively capture and analyse forensic evidence across cloud and container resources for improved understanding and management of cyber risk.
The move to Google Cloud Marketplace will enable customers to quickly implement cybersecurity measures through Google Cloud's trusted, global infrastructure. Google Cloud Marketplace is known for facilitating users in fast deployment of functional software packages that operate on Google Cloud, delivering services like Compute Engine or Cloud Storage without necessitating manual configuration.
Cado Security's service is designed to empower security teams to probe into and counter threats detected in cloud, container, and serverless environments. The Cado platform automates the collection and analysis of forensic evidence across cloud-provider logs, disk, and memory, providing unparalleled insight into malicious activities. The platform also offers remediation capabilities ensuring rapid mitigation and promotes a more proactive use via its Incident Readiness Dashboard. This feature enables users to run proactive readiness tests to spot any gaps in their environment that could potentially hinder a swift response to cloud threats.
The services offered by Cado include detailed data visibility that extends beyond traditional detection solutions, facilitating security teams to better comprehend and manage risks across cloud servers, containers, and serverless environments. A critical function of the platform is the automated evidence capture feature which ensures the immediate collection of forensic data upon detection of an incident. The unified data capture across Google Cloud, Azure and AWS is another essential service enabling security teams to seamlessly investigate and respond to threats in multi-cloud environments.
"We are thrilled to bring Cado to Google Cloud Marketplace," said Chris Doman, CTO and Co-Founder of Cado Security. "Having immediate access to forensic-level detail in cloud environments is a game-changer when it comes to managing cyber risk. Cado is equipping enterprises worldwide with the means to perform efficient investigations and expedite incident response to potential threats. We look forward to supporting Google Cloud customers by providing them with the modern solutions they need to remain on the cutting edge of cloud security."
Dai Vu, Managing Director, Marketplace & ISV GTM Programs at Google Cloud, echoed Doman's enthusiasm. He commented, "Bringing Cado to Google Cloud Marketplace will help customers quickly deploy cybersecurity measures through Google Cloud's trusted, global infrastructure. Additionally, Cado has the ability to securely scale and support customers throughout their digital transformation journeys."