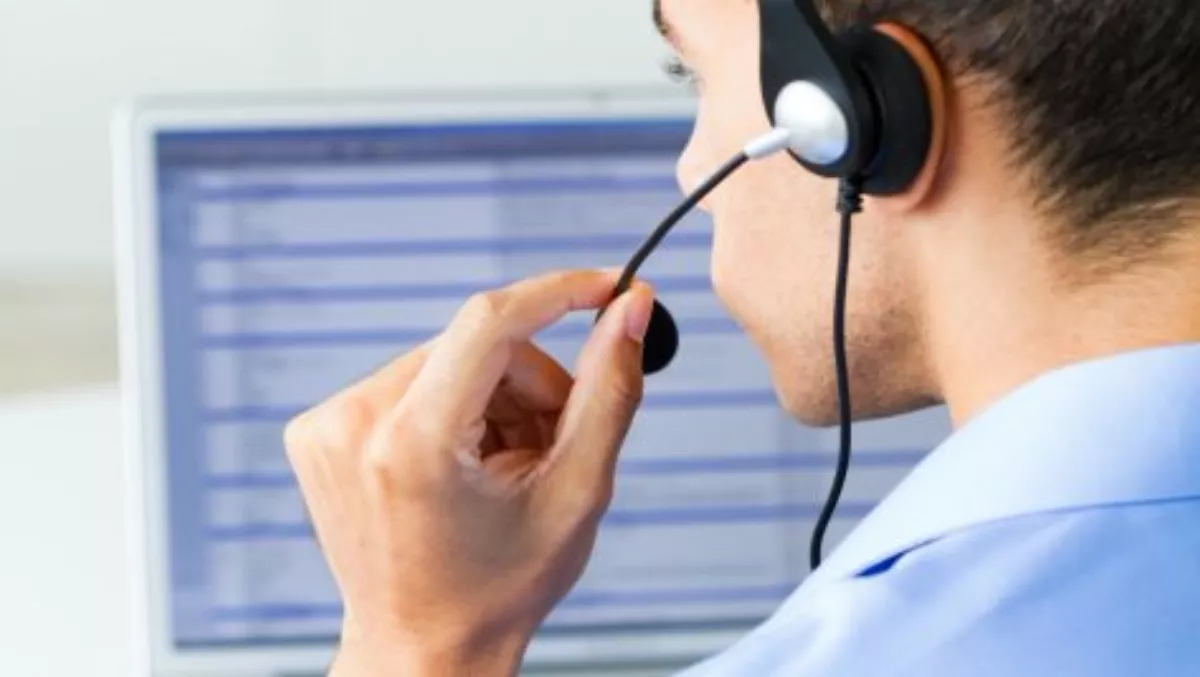 The call centre is dead, long live the contact centre
FYI, this story is more than a year old
As industries continue to refine and become more specialised under the persistent pressure of digital disruption, the key definer of success has become an organisation's ability to provide an invaluable customer experience — when and how the customer wants. Historically, the customer relationship has largely been managed over the phone, and usually in response to a complaint or issue.
That relationship must now extend beyond the realm of complaint management to include consistent engagement across all touch points and all stages of a customer interaction. Customer service has been superseded by customer experience and must no longer pander to the restraints of legacy systems, but instead cater to the demands of the customer. One of the trends we have seen as a result is enterprises in Australia reversing the offshoring trend and bringing the contact centre back to local ground.
While technology is presenting opportunities to increase channels of customer interactions, it is also driving down costs and creating major opportunities for businesses to get ahead of the curve when it comes to how, when and via what channel they're interacting with customers.
Since 2010 contact centres have grown to be a major employer in Australia with more than 3,800 contact centres employing more than 250,000 people Australia-wide. Enterprises that are ahead of the curve are shifting their mindsets when it comes to setting performance metrics within their contact centres; from the traditional focus on minimising average handling time ie. getting the customer off the phone quickly to maximising an effortless customer experience – no matter how long it takes.
This brings more relevance to contact centres than just having a presence; it's about your employees owning the customer relationship and driving efficiencies that offer a value add to both the business and customer. The keys to successful customer experience lie in:
Employee engagement: Bluewolf's recent study showed that 49% of Australian companies are investing in ways to measure employee engagement, and a complete CRM system that integrates seamlessly across all customer touch points is an enabler for frontline staff to enhance the customer experience. Not only will it enable swifter and more effective resolutions for customers, but has been known to increase staff morale, and reduce turnover and burn out.
Enabled staff: your staff have to want to use and leverage the capability of a streamlined CRM system in order to achieve the bottom line benefits. In addition to the local element of bringing services in-house, it also guarantees a higher level of product knowledge. Enterprises that 'own' their contact centres, also own the customer relationship.
Accountability: as is the case with big enterprise there's a lot of fingers in the pie so to speak – digital technology enables more holistic capturing of customer interactions across all touch points, ie. a query beginning with the contact centre can be quickly assigned to the correct local office or branch with the whole back story so that customers need not repeat themselves.
Social listening: A dissatisfied customer will tell between 9-15 people about their experience. Happy customers who get their issue resolved tell only about 4-6 people about their experience. Listening to the customer is now about more than a phone call when something's gone wrong. Social media has given rise to more channels of communication, leading to a more open, and public arena for feedback which, when used properly, can allow for an exceptional customer experience. Enterprises that recognise the impact omni-channel interactions have on customer experience, and work to integrate platforms into their interaction processes, will win the battle of personalised, unique, and real-time customer experiences.
Forward-thinking enterprises will leverage and deploy effective contact centre technology to pinpoint organisational inefficiencies, unlock data, drive bottom-line, improve employee engagement, and seamlessly manage and improve customer relationships across all touch points.
To learn more about the customer experience and omni-channel communications, register for Bluewolf's free webcast How to Embrace Omni-Channel Customer Service here.
By Arlene Wherrett, Managing Director, Bluewolf APAC
Related stories
Top stories