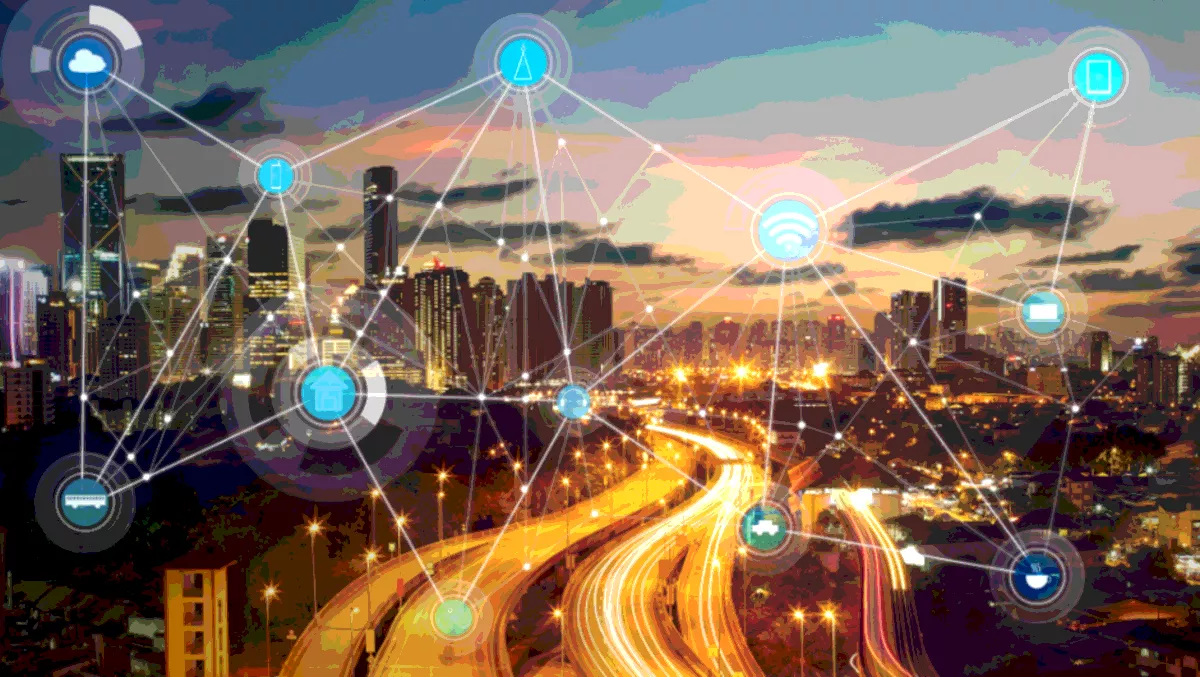 Caltex selects Microsoft to help fuel cloud transformation
Wed, 27th Mar 2019
FYI, this story is more than a year old
Caltex Australia is in the midst of one of the nation's most significant enterprise transformations. Caltex is positioning itself to take advantage of the growing convenience market.
It is transitioning remaining franchisee retail sites to company operations, developing new retail formats and growing convenience retail revenues, strengthening fuel customer loyalty, pursuing growth opportunities in international fuel sourcing and supply and enhancing each stage of its operations with intelligent technology in support of its goal of retail excellence.
Caltex's transformation traces to the very top of the company. CEO Julian Segal has a clear vision for the future of its convenience retail business.
There's much at stake. The petrol and convenience sector is valued at more than $8 billion in Australia and is growing, yet it is fiercely contested.
By the numbers, Caltex sources, imports, refines and distributes the fuels and lubricants that meet one-third of Australia's transport needs. It sells over 20 billion litres of fuel through its retail and commercial B2B channels each year.
Through its network, it reaches 3 million Australian customers each week and there are approximately 70,000 B2B customers using its StarCard business solution at around 2,000 branded and unbranded sites across Australia. Making it all happen are the 6,629 people who work for Caltex.
One of them is Viv Da Ros who joined Caltex Australia as Chief Information Officer from a Hong Kong-based retailer in late 2016. Da Ros set about refreshing the organisation's computing infrastructure so that it had the digital foundations it needed to innovate, along with access to the data that would support its transformation objectives.
He also had a clear vision of the improved operational efficiency that would benefit what is a multi-faceted business.
Da Ros explains the two key themes he used to shape the digital blueprint and transformation roadmap for Caltex. "The first is to drive operational efficiency and the second is to think customer experience. Underpinning those two themes are three pillars, Run, Grow and Transform.
"Run is basically the maintain pillar and focuses on people, processes, mindset, and operational disciplines to ensure strong service provision. Grow is all about ensuring that we have the right core systems in place to deliver operational efficiency and customer experiences now, but also the right core systems that are scalable and sustainable for the future.
"Then there's the Transform piece – how do we leverage our digital strategy and technology investment to transform the experience for the customer and as our core value suggests, 'make life easier'?
With the pillars defined Da Ros knew he needed technology that could scale with the business, had extensive geographic reach, a strong track record, and had a commitment to innovation and security.
Why the high focus on security from the get-go? Because in the same way that the brakes on a car are what let us drive fast (without brakes we'd all be crawling along) – systems security allows transformation at pace. "Our focus now is less about 'keeping the good guys in and the bad guys out' and more about leveraging cybersecurity as an enabler of digital commerce.
Working with Microsoft, Caltex has deployed what Da Ros describes as a digital enterprise architecture – this extends beyond the platform itself to what he says is a mindset.
Caltex is also supposedly innovating across its core retail formats, integrating technology at its 59 The Foodary outlets across Australia, such as FuelPay, a coffee pre-order app, digital displays, good WiFi and streamed music tailored for the local audience.