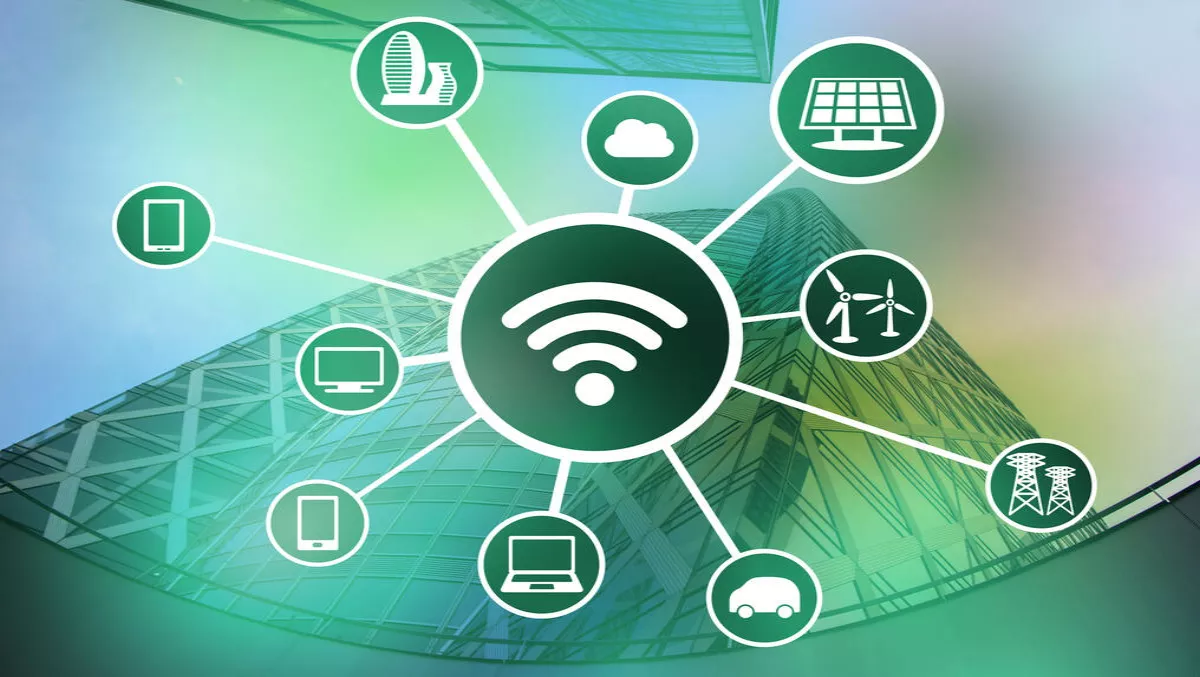 Cambium Networks targets IIoT with new wireless radio technology
FYI, this story is more than a year old
Cambium Networks is targeting the Industrial Internet of Things (IIoT) explosion with its new cnReach technology, a new narrowband wireless radio that will provide secure and reliable transmissions for IIot devices.
The company says the new solution completes its end-to-end wireless portfolio, which integrates directly with cnMaestro, the company's cloud-based IIoT network monitoring platform.
Cambium Networks has capitalised on over a decade of wireless broadband technology, and the company is also able to offer sensors on cloud-based or private data centers.
According to the company, its point-to-point backhaul, point-to-multipoint access and wi-fi solutions cover areas from 2 metres to 245 kilometres in a single go.
CnReach also offers secure AES 128/256-bit encryption with password authentication for security, access point synchronization and adaptive modulation, I/O capabilities for easy transition from serial to all-IP networks, and network planning.
"To implement real-time visibility and control of complex operations, industry leaders need applications that can properly aggregate and distill data from the edge of the network, provide analysis and control, and then transport accumulated large volume of processed information to private and cloud-based data centers," explains Atul Bhatnagar, president and CEO of Cambium Networks.
"We offer a complete solution with the cnReach platform to transport data from the node to the NOC, and cnMaestro manages the entire network in a single pane of glass," he continues.
The cnMaestro platform offers an API that provides both real-time and historical infrastructure statistics, as well as backhaul statistics. These allow for continual monitoring of IIoT device health, radio efficiency and network traffic.
The platform also includes Webhooks API for alarms and periodic statistics into data engines for integration into corporate notification services.
The cnReach radio works across narrowband and broadband solutions, providing network operators with complete wireless networking for their IIoT initiatives.
"The narrowband connectivity of cnReach extends the communications infrastructure and backhaul, so we now have the capability and visibility to manage the entire IIoT network end-to-end. We require completely dependable connections to process sensor data and send control commands to the most remote locations in the field," comments Mike Mitchell, president of Petro Communications.
CnReach will also provide transmissions for devices across the oil, gas, electric, rail, water, transport and mining industries.
"CnReach enables utilities, petrochemical, and other critical infrastructure operators to unleash the full value of the Industrial Internet by turning accumulated and real-time data into insightful knowledge and critical actions," said Bruce Collins, director of product management for cnReach at Cambium Networks.
"CnReach provides the underlying communications infrastructure that is highly reliable and resilient for interconnecting sensors and controls across a large-scale field area network. This connectivity provides the vital data and control functions needed to meet compliance requirements, improve safety, and boost efficiency," Collins concludes.
Cambium aims to complete Australia and New Zealand Type Approval for the 900MHz solution during October.
Related stories
Top stories