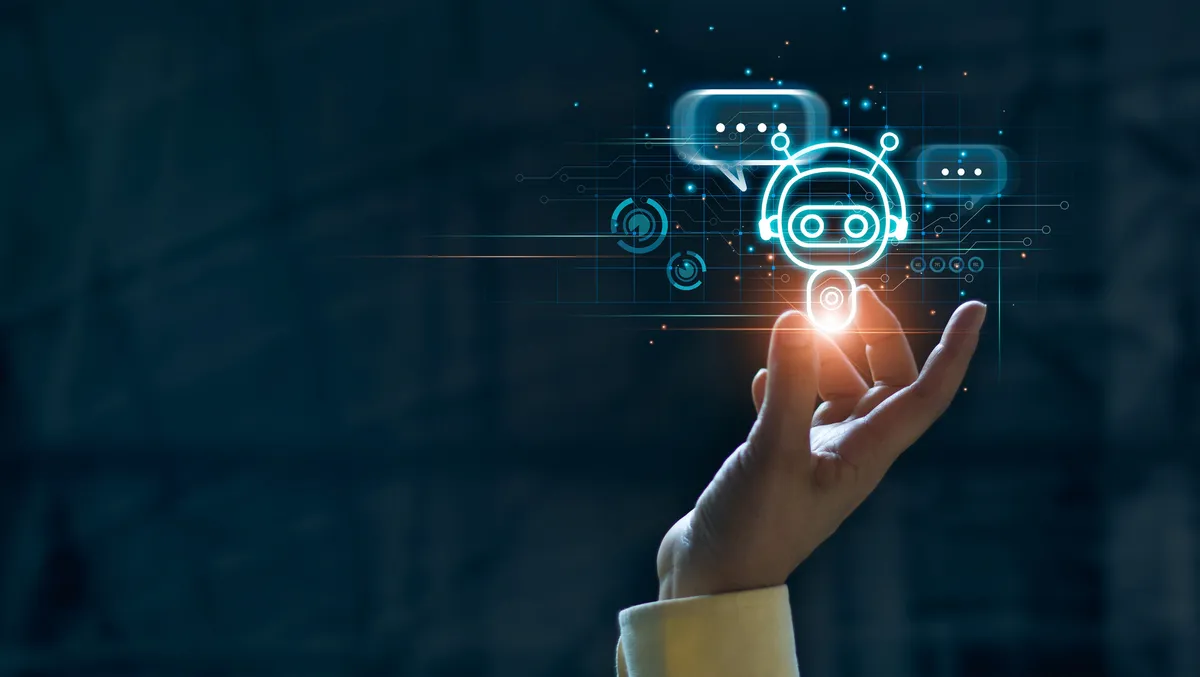 Can machines really deliver better customer experience than humans?
Tue, 28th Feb 2023
Right now, we're experiencing the first generation of chatbots driven by artificial intelligence (AI) - and the world is hooked.
We know people want to use chatbots. In fact, our research shows six in 10 (65%) consumers interacted with a brand via a chatbot in the last six months - 24% more than those who picked up the phone. Yet half of them were still left feeling frustrated by their experience.
Chatbots hold a huge amount of power when it comes to customer experience (CX), but their performance, abilities and limitations remain a hot topic for debate. So what's stopping chatbots from living up to their potential?
False starts: one in three customers refuses to give poor-quality chatbots a second chance
All eyes are on the big tech players as they battle it out to win the chatbot innovation race, but it's not been without its challenges.
Earlier this month, Google suffered a reputational catastrophe after its Bard AI chatbot gave the wrong answer in a public forum. The negative experience saw Alphabet's shares fall over 7% - the equivalent of wiping $144b off its value.
Brands that provide their customers with just one negative chatbot experience could end up driving away a third of sales (30%) as people abandon their purchases. What's more, 29% of customers will end up telling friends and family about their bad experience, causing ongoing reputational damage.
Most chatbots that false-start are unlikely to be given a second chance. Companies have to be certain their chatbot is always functioning properly and successfully addressing customer issues; otherwise, it can quickly result in more harm than good for business.
'Dogfooding': employee-testing only scratches a chatbot's surface
When we look at why customers use chatbots, we refer to 'intent'. What we mean by intent is the goal the customer wants to achieve when texting or speaking to a chatbot. This can include checking inventory in retail, managing quotes and claims in insurance, or transferring funds and reporting lost credit cards in banking.
The reality is that there are hundreds of different ways a single intent can be expressed by customers, resulting in a bot needing to understand hundreds of thousands of phrases - and the meaning behind them - in order to successfully respond to or direct customers. Add to this spelling errors, human accents and background noise you begin to see what makes chatbots so complex.
Google has opted to test its new Bard AI chatbot manually by asking thousands of its workers to spend hours poking and prodding the chatbot to ensure it gives the right answer. This is known as 'dogfooding'.
But do human testers have the capacity to cover every variation of every phrase that could ever be directed at Bard AI?
No - not only is manual testing quantitatively impossible, but it also distracts employees from their vital jobs, which is why we created technology that can automate billions of test cases.
Lack of chatbot-human connection: know when to handover to an agent
One in 10 agent interactions will be automated using AI by 2026, a six-fold increase in just three years, according to Gartner. Yet, with 17 million contact centre agents worldwide, customers still expect the option of a human touch.
Almost three-quarters (73%) of customers agree that chatbots aren't able to handle complex questions. Six in 10 (60%) said they've had to answer the same questions over and over again when interacting with a chatbot, while almost half (45%) received responses and/or solutions from the chatbot that didn't make sense in the context of their question.
Customers' frustrations rise even further when they struggle to find an alternate resolution. Almost half (47%) report that they are often unable to connect with an agent even after exhausting the chatbot's responses.
The future benefits of A-grade chatbots
While it might seem like we're a long way from chatbots reaching their potential, Asia Pacific has become the fastest-growing market investing in AI chatbot technologies, according to Modor Intelligence, and we're anticipating huge leaps in innovation over the next couple of years.
While many chatbot experiences would score as low as a D grade from customers today, a future of high-performing, well-trained, and continuously tested chatbots offers companies and their customers a number of unique advantages:
24/7 support and speed - customers like chatbots because they can get quick, simple responses when they can't find what they need and when they need help outside of business hours.
Money saving - human agents are a more costly support option for companies versus chatbots. Labour expenses can represent up to 95% of contact centre costs, so money that can be saved through the implementation of machines can be invested in other areas to benefit employees and customers.
Loyalty - following good chatbot experiences, two-thirds (64%) of customers are more likely to return to a brand.
Man versus machine
AI-driven chatbots may have caught the world's imagination, but today's reality is that they can't always see what's right in front of them, and brands are (quite literally) paying the price.
While there's no denying customers want to take advantage of chatbots, many are still disappointed by their performance and the resulting experience.
As speech synthesis, emotion detection and natural language understanding continue to improve, more and more AI-driven chatbots will successfully play their unique CX role: empowering human agents.
Supported by an ever-increasing maturity of machines and AI, human agents will be able to move away from transactional tasks, instead focusing on complex or unstructured customer queries. It also frees agents up for situations that require human compassion, empathy and understanding.
Similarly, as chatbots continue to relieve agents from routine tasks, some companies will seek to upskill their agents for more specialised roles that help innovate or offer a competitive advantage.
While the narrative may suggest it's 'man versus machine', the reality is that 'machine helping man' will provide customers with the best experience possible.
To find out what customers really think about chatbots, download Cyara's new report, commissioned by Forrester Consulting.