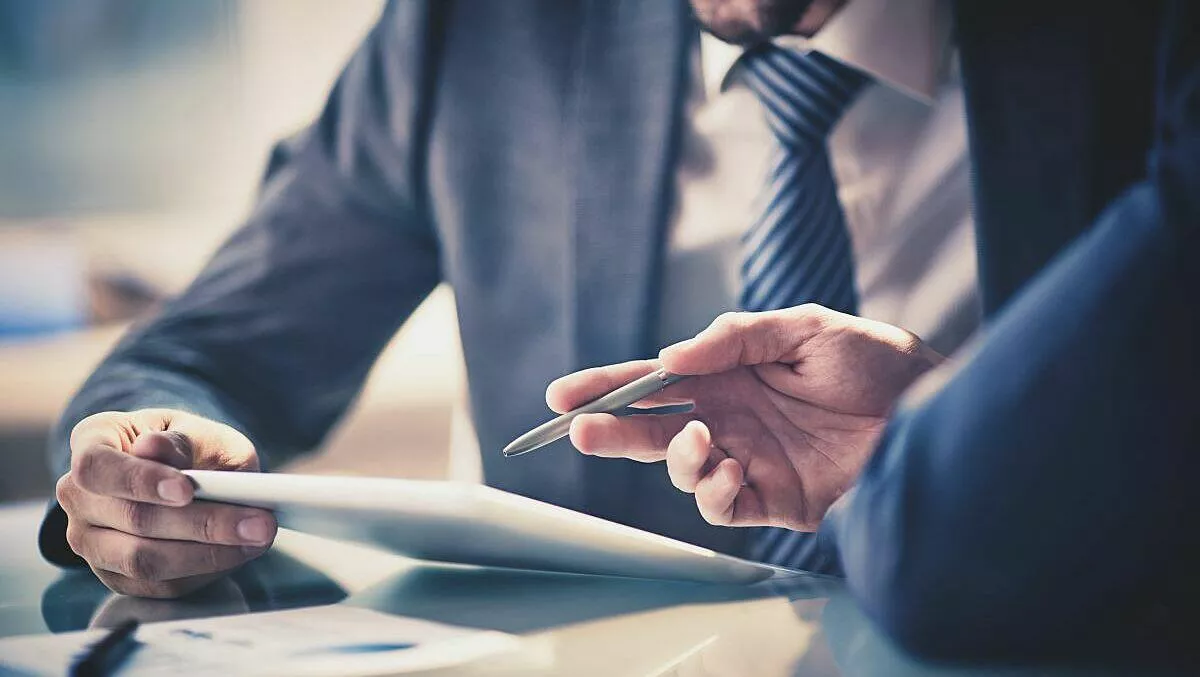 Case study: RapidMATION's RPA rescues professional services firm
Tue, 18th Feb 2020
FYI, this story is more than a year old
JLL is a Fortune 500 company and a leading professional services firm that specialises in real estate and investment management. JLL was awarded a contract by a large organisation in Australia's housing market to appraise a portfolio of properties that they own or manage on behalf of investors. Access to clean, structured data on all real estate assets was a critical component of this project.

Initially, JLL considered hiring extra data processing staff to collect information manually. However, upon review of their data management challenge, the team realised this project would require 18 extra staff members, 45-60 days to hire and on-board these employees, and a further 5 days for training. This was not feasible within the required timeline.
JLL therefore opted to explore the potential of Robotic Process Automation (RPA) software.
After extensive research, JLL engaged with UiPath, a market leader in RPA and one of the fastest-growing enterprise software companies to date. rapidMATION is currently one of the most skilled UiPath partners in Australia, holding over a hundred UiPath Diplomas and Certifications. JLL met with us; and within a day, we'd agreed to partner with JLL and develop a UiPath- powered intelligent automation solution to address their data challenge.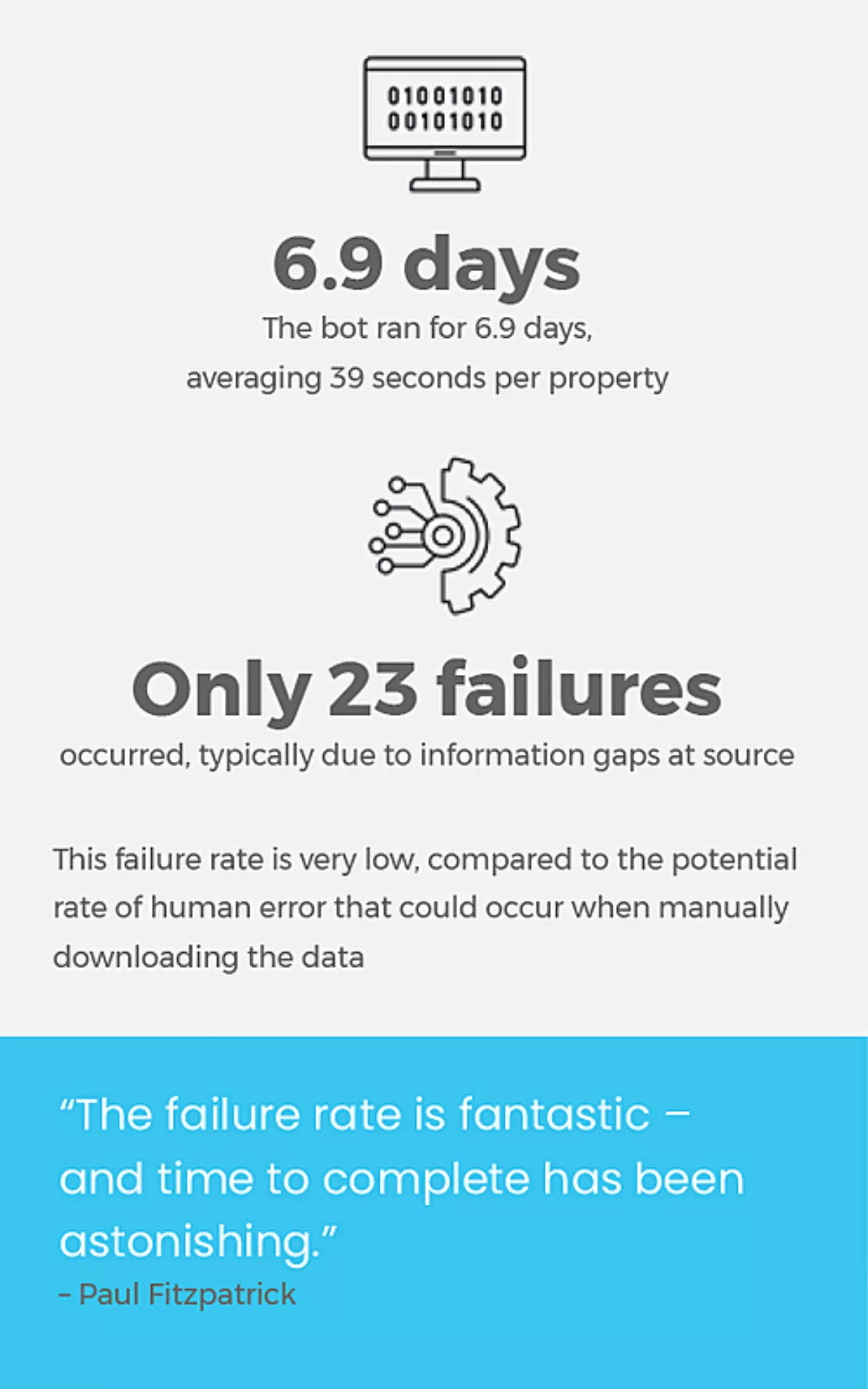 rapidMATION worked on configuring a UiPath software bot that was able to automate a variety of data retrieval and processing tasks and access the various systems involved, with no need for API integration. This highly secure method requires no human involvement in any data access or processing tasks.

Ultimately, the bot ran for almost 7 days without stopping. JLL had confidence in the power of UiPath software, and, they were impressed by the ability to gather detailed data and content for so many properties on a consistent basis.

Due to this level of data accuracy and accessibility, JLL was able to seamlessly integrate admin and valuation processes, optimise their expert valuers, mitigate project risk and meet the contract requirements ahead of the projected schedule.

Another benefit of opting to use the automated solution is that JLL can re-purpose the software bot. JLL plans to continue their partnership with rapidMATION and have conducted a use case analysis across other stakeholders in the business for admin heavy manual processes that will benefit from an intelligent automation framework.
"This experience gave me confidence that RPA is a very robust and dependable tool. While the UiPath toolset is relatively user-friendly, having a partner with extensive knowledge of the software and intelligent automation expertise – like rapidMATION – makes an even stronger business case for using UiPath RPA software," says JLL Valuation Advisory - Asia Pacific business applications manager Paul Fitzpatrick.

A tremendous story seeing the power of RPA in action, and this is just the beginning for JLL.
Read the full case study on RapidMATION's website.