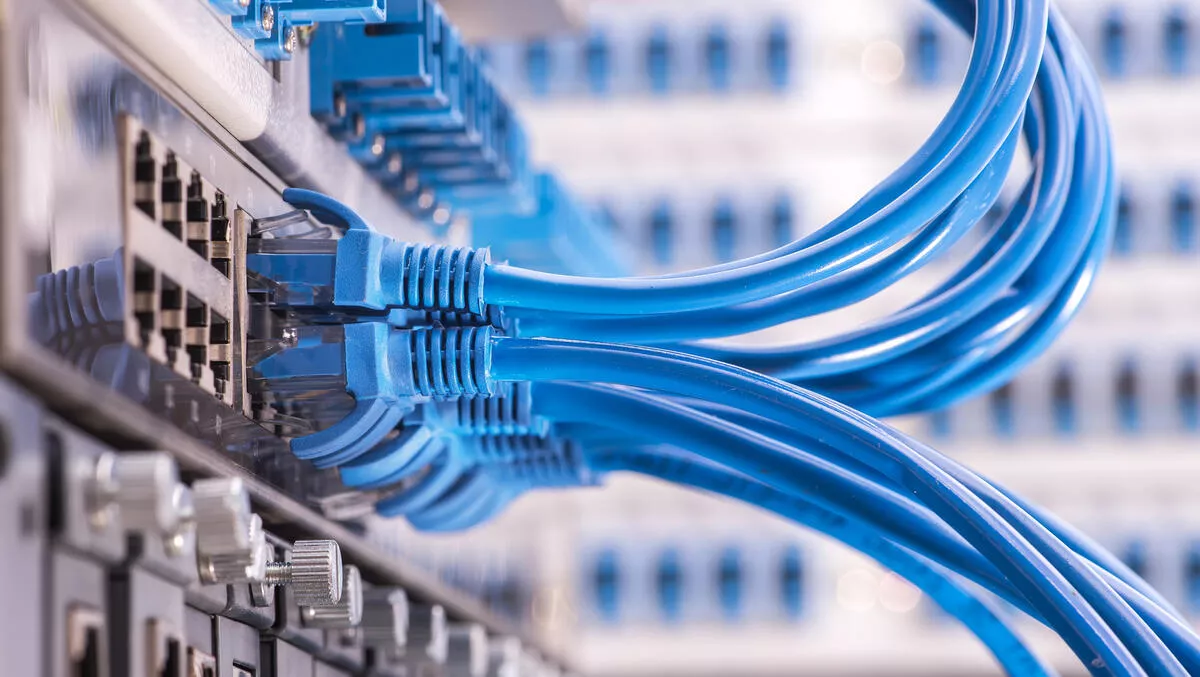 Certification, qualification, verification: How to test copper cabling
FYI, this story is more than a year old
With the explosion of cloud computing technology, digital communication tools and the Internet of Things (IoT), the physical infrastructure required to connect users and devices to networks has never been more critical.
Industrial ethernet infrastructure is at the heart of this system, but as in any sector, the system can be vulnerable to problems. Cabling issues are the #1 cause of industrial ethernet problems, and effective management and risk assessment of cabling is crucial to the smooth operation of industrial networks.
Twisted pair copper cabling has for some time, and remains, the primary means for connecting devices to a network. And for good reason: it provides secure, high-performance connections to users at a reasonable cost, and can provide Power over Ethernet (PoE) — meaning devices don't require separate power cabling. PoE over copper cabling also enables easy connections for IoT connections. Even Wi-Fi requires copper cabling for access points.
Copper cabling is by all measures an efficient and preferable means to physically connect devices to networks — however, installation can be a difficult task.
But it doesn't have to be. The right tool can save time and make sure things get done right the first time.
Fluke Networks' LinkIQ tool accomplishes this — allowing operational technology teams to easily solve network connectivity problems with a streamlined cabling troubleshooting tool.
The LinkIQ tool spans various different testers, each designed with a variety of focused feature sets for particular tasks. Depending on what task the test tool performs, cable testers can be classified into one of three broad hierarchical categories: certification, qualification, or verification.
In addition, there are hybrid Cable + Network Testers that combine traditional cable tester capabilities with utilities for testing network connectivity.
The ever-increasing number of PoE-powered devices connected to the network makes these kinds of instruments desirable as they enable installation right the first time.
While some features overlap between test tools, each group of testers answer a unique question:
Certification Testers: Does the installed cabling infrastructure comply with industry standards (TIA/ISO)?
Qualification Testers: Can this existing cabling link support the desired network speed or technology?
Verification Testers: Is this cable connected correctly?
Cable + Network Testers: Can the cabling link support the desired network speed or technology; what are the key switch port characteristics; and how much power is the PoE switch port able to deliver?
If you are a network technician, network manager or system installer, you need a twisted pair cabling system to reliably support Ethernet applications up to 10GBASE-T. Swiftly solving network connectivity problems, installing PoE devices right the first time and managing network moves effectively is essential.
The MicroScanner PoE Cable Verifier graphically displays length, wiremap, opens/shorts and distance to fault. In addition, it detects network speed and the class (0-8) from PoE, PoE+ and PoE++ (802.3 at, af, and bt) switches. MicroScanner PoE is certified for IEEE 802.3 Power over Ethernet (PoE) interoperability, ensuring flawless operation with IEEE-compliant devices.
The LinkIQ provides those features plus measurement and documentation of cabling bandwidth and Ethernet switch port capability including PoE sourcing.
To learn more about Fluke Networks' cable testing tools, click here.