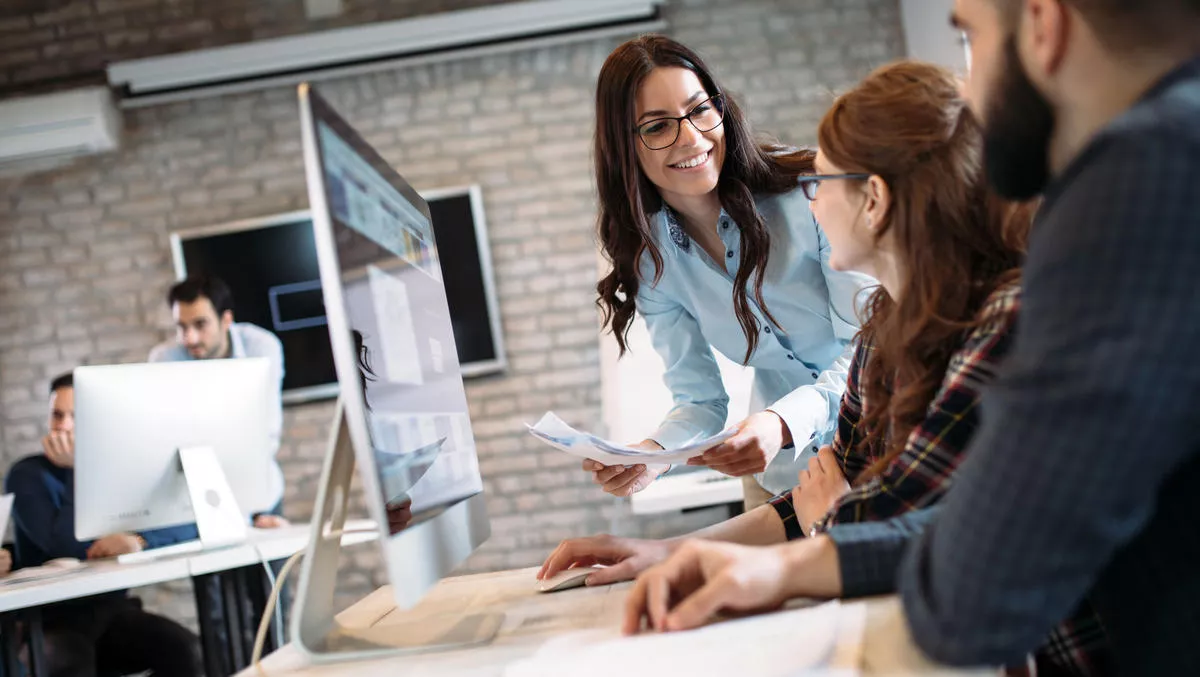 Closing the cloud skills gap: How certification can maximise cloud investments & keep staff happy
FYI, this story is more than a year old
You probably wouldn't buy an expensive computer program if you didn't know how to use it. Yet so many organisations invest in costly cloud programs, without having the necessary skills and training on board to make the most of the program.
Cloud computing is currently the world's number one tech investment area, but there is a critical skills shortage for professionals with the required cloud skills.
Due to industry competitiveness, many organisations have found it difficult to hire highly skilled professionals, who command hefty salaries. The most effective way for organisations to tackle this critical skills shortage, is by training their existing staff so that they have the necessary skills to make the most out of their organisation's cloud investments.
From a business perspective, there are many benefits involved with moving to cloud, including increased staff productivity, operational resilience and business agility, and long term cost savings. However, without the necessary cloud skills, these benefits are not being realised. Not having the right cloud skills can actually hinder business development and digital transformation.
There is no shortage of training and certification courses in the market – however many organisations have a limited budget for training their staff. Organisations who don't have a clear-cut plan for addressing their internal skill gaps are putting themselves at risk of falling behind the competition, and these skill shortages will only compound in years to come as cloud adoption increases.
The top three benefits of cloud training for organisations:
1. Staff satisfaction and retained knowledge
By implementing a strategic training program, organisations can avoid staff dissatisfaction and high turnover rates. 78% of employees said they would remain longer with an employer that provided a clear career path. Existing employees also maintain and pass along institutional knowledge to other staff, keeping up momentum on existing and new cloud projects. When an organisation invests in certification, it demonstrates that they value their staff, making it a more desirable place to work and establishing the organisation's reputation as an ambitious, forward-looking enterprise.
2. Increased productivity and return on investment
Certified staff have higher levels of expertise than non-certified staff, meaning they are likely to be more efficient and therefore represent a better return on investment than non-certified staff. In fact, nearly three quarters of IT decision-makers (71%) believe their organisations have lost revenue due to a lack of cloud expertise and 84% said deeper cloud expertise within their organisation would help it increase the cloud's ROI.
3. Recruitment challenges
Nearly half (46%) of IT decision-makers state that they find it hard to attract the right talent to help manage their organisation's clouds, and one of the top reasons for this is being unable to offer a competitive salary to potential recruits. On top of this, on average it takes 50% longer to fill open IT positions than other roles in an organisation. Training and certification for existing staff is often a less-costly option and can eliminate these significant delays in hiring.
What types of training are available?
Major cloud providers such as Microsoft, AWS and Google have developed a comprehensive range of courses and certifications that enable organisations to train staff in the deployment and management of IT resources on their respective cloud programs. The certifications cover every experience level, ranging from basic to highly skilled, and can also train individuals in specialised business applications such as machine learning and artificial intelligence.
These certifications are delivered through accredited training partners, who are approved to deliver the training to market in a particular region. Training partners help organisations identify the skills most appropriate to their usage and planned use of their chosen cloud service, recommend the most appropriate learning pathways and help identify the staff who would benefit most from particular training courses.