Cloud adoption: The barriers and benefits in 2020
FYI, this story is more than a year old
In recent years, cloud initiatives have gradually made their way towards the top of the priority list for organisations looking to improve efficiency and innovation in the wake of the rapid evolution of the global economy.
Then COVID-19 struck, and digital transformation became all but compulsory. Companies that were digital laggards quickly learned that they wouldn't survive long without adopting a 'cloud first' attitude, and organisations across the globe drastically accelerated their cloud migration.
In 2020, cloud went from being a nice-to-have to a mandate.
But while it became all but a necessity, a new report from Accenture reveals that even after years of investment into cloud initiatives, many organisations are not seeing the results they expected, and full value realisation remains a stubborn challenge.
For example, Accenture's survey in 2018 found that only 35% of companies had 'fully achieved' their expected outcomes from cloud. The results from this year are not much better:
Full achievement of outcomes has not significantly increased, basically holding steady at 37% globally. Only 35% of respondents in APAC reported fully achieving their cloud outcomes.
Globally, the percentage that are very satisfied with the cloud outcomes achieved to date barely changed since the last survey: 45% in 2020 (vs 44% in 2018). APAC marginally trails the global 2020 satisfaction percentages at 43%.
In APAC, only 27% are entirely confident that their organisation's cloud migration initiatives will deliver the expected value at the expected time.
This obviously doesn't paint a rosy picture for investment into cloud initiatives. So what are the variables involved in achieving outcomes after investing?

High adopters are doing better
While not practicably possible for many smaller businesses, the data from Accenture's survey suggests that cloud benefits are realised at a higher rate for companies that invest more heavily into their cloud migration.
On average, 41% of high adopters reported fully achieving their expected cloud benefits as compared to 34% of moderate adopters and 31% of low adopters (Figure 1).
In APAC, high adopters outperformed low adopters most significantly in the areas of resilience/business continuity (44% vs 16%), cost (44% vs 28%) and business enablement (44% vs 32%). Interestingly, however, low adopters did outperform high and moderate adopters in speed-to-market and service levels.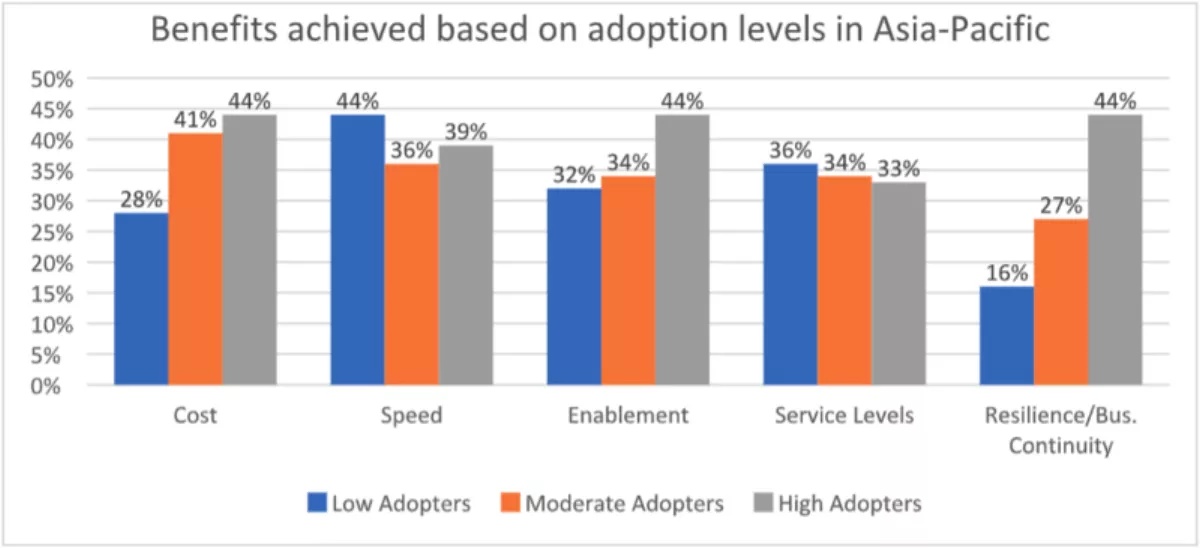 Figure 1. Percentage of 'fully achieved' benefits based on the degree of cloud adoption in APAC
Globally, more than half of the respondents (53%) reported using a multi-cloud/hybrid cloud approach for their existing deployments. The use of multiple public cloud service providers is also pegged at 67% globally. In APAC, almost half (45%) of the respondents are using both public and private cloud services as compared to 27% using only public or private cloud (Figure 2).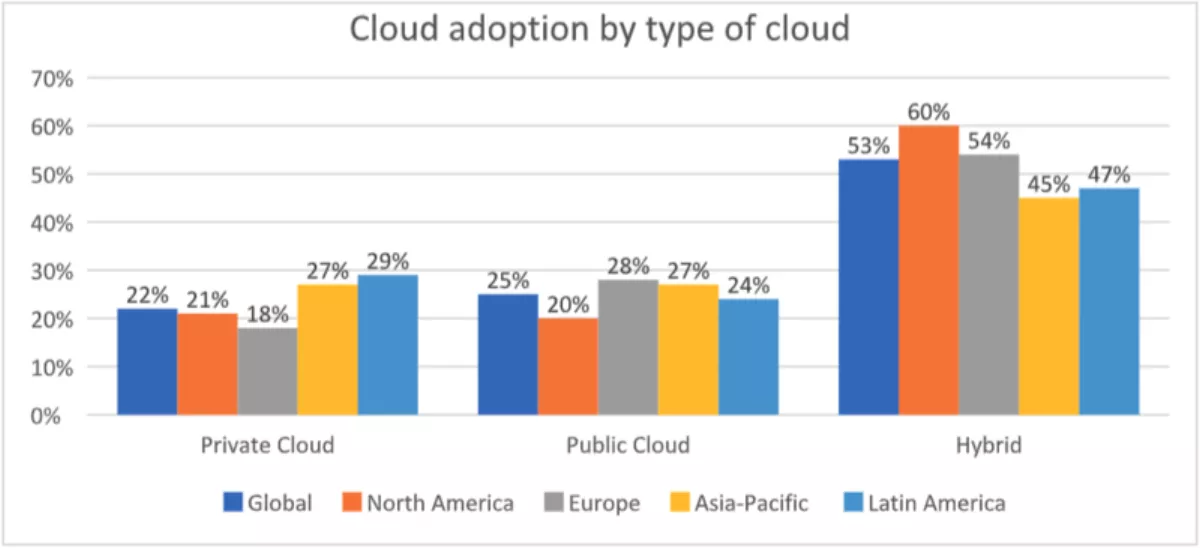 Figure 2: Cloud adoption by type of cloud service
The usage of managed cloud services was also an indicator of success in achieving cloud results. The study found that 29% of high adopters use cloud managed services 'to a great degree;' nearly three times more than moderate adopters (10%) and ten times more than low adopters (3%).
In the APAC region, those that used third-party managed services 'to a great degree' are more likely to report achieving the full benefits of their cloud initiatives (48%) than those that do not (35%).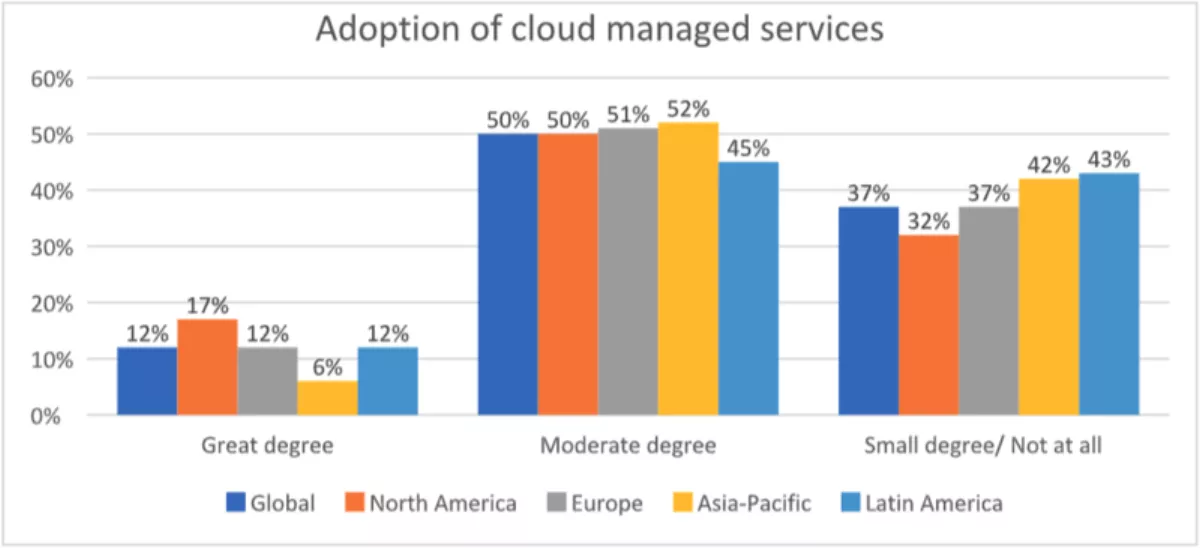 Figure 3: Percentage using third party cloud-managed services

Understanding barriers to cloud adoption
While these statistics may paint a bleak picture for those who are not able to invest in cloud migration heavily, that does not mean they are incapable of achieving more value. To do so, it's essential first to identify the specific obstacles standing in their way.
As part of the survey, business and IT leaders in APAC were asked to identify and rank the barriers to their efforts to drive their cloud agenda and achieve their goals.
Misalignment between IT and business is most frequently considered among the top three barriers by 45% of the respondents, along with legacy infrastructure and application sprawl (45%). IT and business misalignment is also the most frequently mentioned top barrier at 18%.
'Data sovereignty concerns/regulations' was the next most frequently cited barrier at 43%.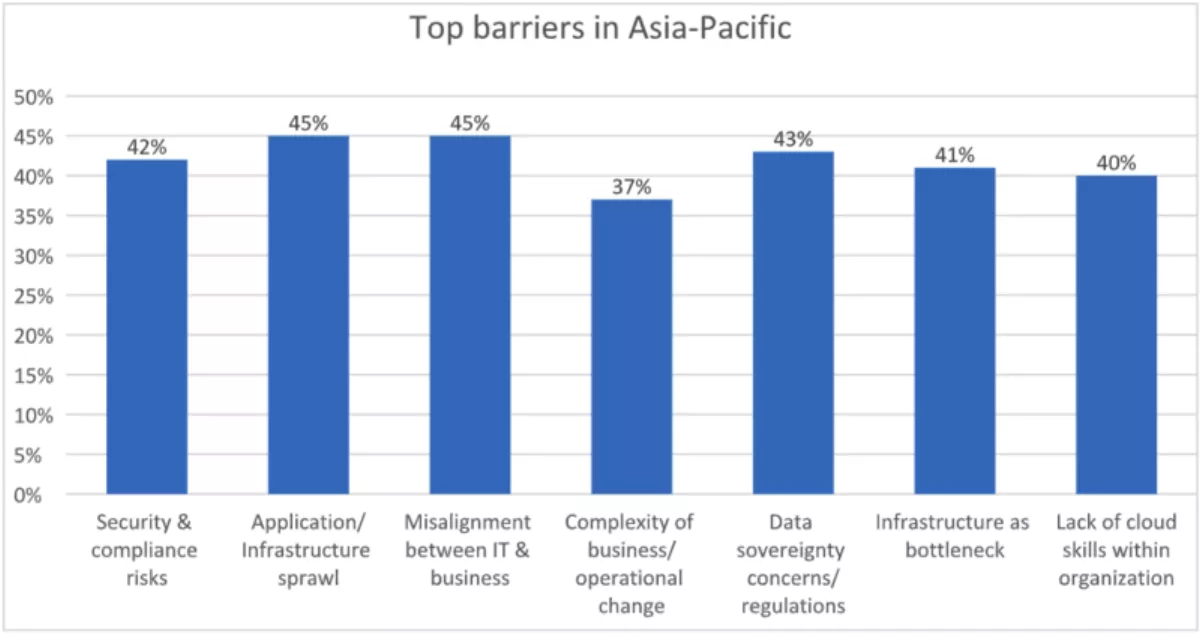 Figure 4: Top barriers to achieving expected cloud outcomes in APAC
Low cloud adopters were most concerned about lack of skills, data sovereignty matters and infrastructure becoming a bottleneck.
Moderate adopters' top concerns included legacy infrastructure/application sprawl, data sovereignty concerns and misalignment between IT and business. In contrast, high adopters ranked misalignment between IT and the business and security as their top issues.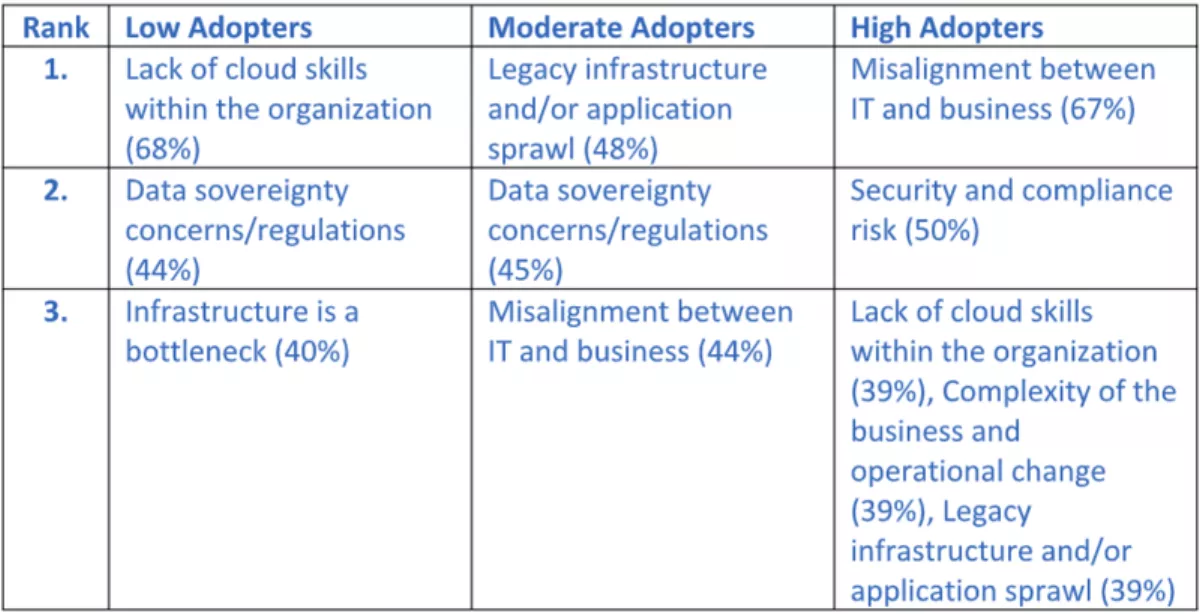 Table 1: Top 3 barriers to achieving expected cloud outcomes by cloud adoption levels in APAC

Achieving expectations
After years of studying cloud adoption, Accenture data scientists have found that a willingness to shift the ways in which companies work is just as important as technology when it comes to achieving goals with cloud initiatives.
Organisations must be willing to pivot to new operating models and developing new roles and skills.
Four key areas companies should address include:
Business value focus
Develop an optimal cloud strategy anchored to comprehensive economic business cases to identify revenue upside and cost efficiency opportunities while aligning goals and putting company leaders on the same page.
Workforce and culture change management
Implement talent readiness programs and new operating models to evolve culture, transforming how people work and what work they do to meet rapidly changing needs.
Data and AI
Unlock industry- and function-specific data insights and intelligence trapped in legacy systems with the power of cloud data models.
Partnering for success
Leverage the skills and experience of the appropriate partners to augment your own capabilities. Cloud managed services is often an option for companies looking to access the right skills while maintaining cost efficiency.
For more information on how you can maximise the value of cloud, read Accenture's whitepaper: 'Cloud is the urgent business imperative: how to maximise its value'.