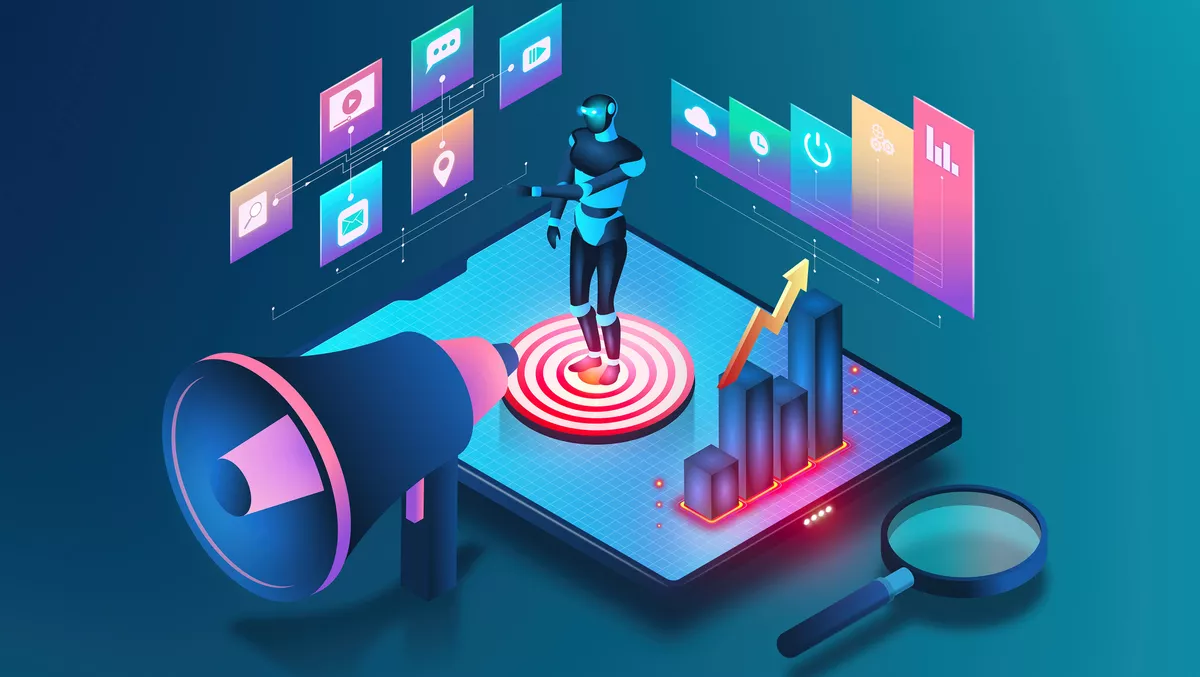 CM Group recognised as Best Overall MarTech Company
FYI, this story is more than a year old
MarTech Breakthrough has ranked CM Group as the Best Overall MarTech Company for the third year running and Cheetah Digital as Best Overall Marketing Campaign Management Solution.
CM Group's offerings give marketers the ability to build stronger and deeper relationships at all stages of the customer lifecycle, and they acquired Cheetah Digital earlier this year.
"What an honour for both CM Group and Cheetah Digital to receive this recognition from MarTech Breakthrough," CM Group CEO Wellford Dillard says.
"We believe our key differentiator is our ability to provide a home for every marketer, regardless of size, complexity or industry.
"The depth and breadth of our offerings and our ability to deliver the right solution to every customer allows us to address a broad range of use cases and sophistication.
"With Sailthru, Selligent, Campaign Monitor, Emma, Vuture, Liveclicker and now Cheetah Digital, we deliver specialised marketing automation, email marketing and personalisation for startups, large enterprises and everything in between.
"Our goal is to deliver solutions that support our customers in growing and scaling their businesses."
CM Group has thousands of customers of all sizes, from local bakeries, law firms, colleges and universities to franchises, financial services, global media companies, quick service restaurants and retailers.
These customers use the company's offerings to grow their businesses and increase customer loyalty.
CM Group's offerings assist marketers in addressing ever-changing data privacy regulations and consumer expectations by enabling them to pull together first and zero-party data and consent, which it says is vital to building relevant, meaningful consumer interactions throughout the customer journey.
"Relationship Marketing begins with the first interaction, where you create a value exchange by offering a rewarding experience," MarTech Breakthrough managing director James Johnson says.
"Both CM Group and Cheetah Digital help marketers build better relationships with customers by creating this value exchange, and that makes them our choice for 'Best Overall MarTech Company' and 'Best Overall Marketing Campaign Management Solution.'"
The MarTech Breakthrough recognition comes after Cheetah Digital revealed new insights from its customer Starbucks, demonstrating the success of the company's relationship marketing platform.
Starbucks marketing technology and quality engineering vice president Barbara Spiering shares these insights as part of Cheetah Digital's latest instalment of its Signals Executive Interview Series.
Spiering highlights key factors that Cheetah Digital's platform has helped the multinational coffee chain with in steadily adopting and implementing technology to foster deeper, more meaningful customer relationships.
The first is ensuring that technology doesn't take away the human element of interacting with customers, instead generating more of this to strengthen relationships across formats.
Additionally, over 60% of all Starbucks orders are customised to the individual customer, emphasising useful technology that allows the company to maintain authentic personal connections throughout its customer lifecycle.
The Cheetah Digital 2022 Digital Consumer Trends Index survey found that 74% of global consumers want brands to treat them as individuals, which the company notes is a 110% increase compared to 2021.
Moreover, 71% favour brands that make an effort to develop relationships with their customers.