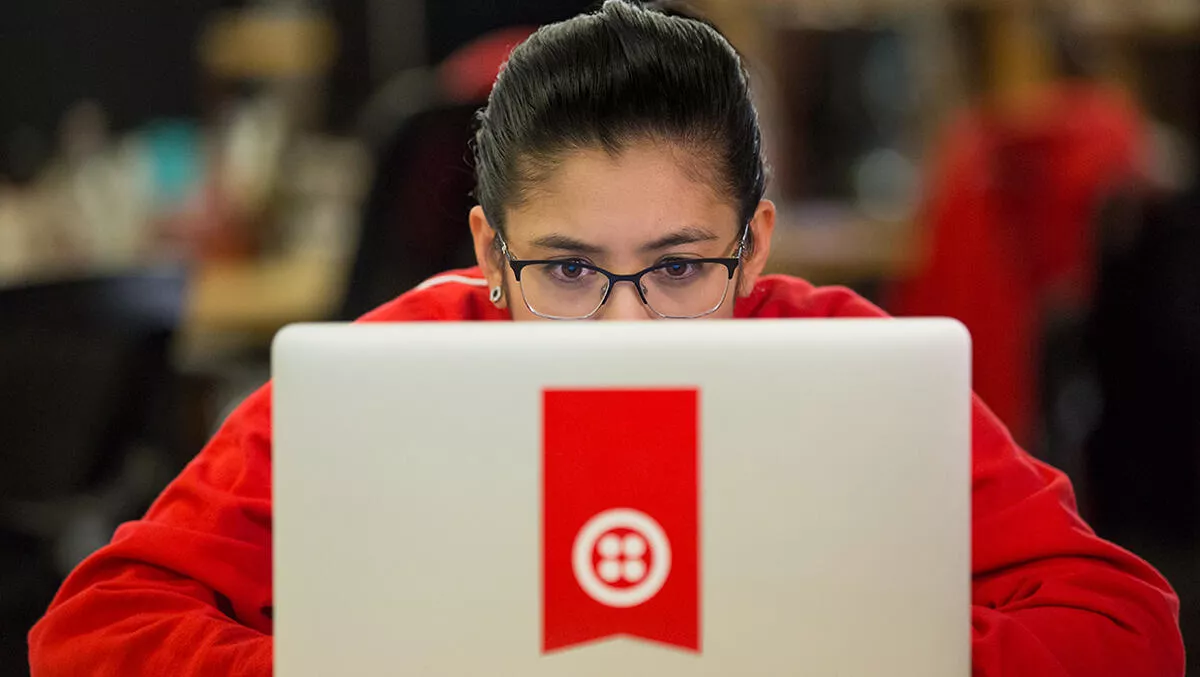 Code outside the box: Why customisable solutions are better
Fri, 6th Aug 2021
FYI, this story is more than a year old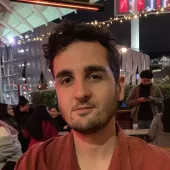 By Nick Forrester, Senior News Editor
The democratisation of instant, streamlined mass communication has long been one of the jewels in the crown of the internet. The provision of a means of conversing and connecting with others, untethered by geographical constraints, has changed the way humans communicate perhaps more than anything else.
Since the creation of the World Wide Web, the evolution of communication over the internet has created new expectations and standards for web users and, in a business context, customers. This, in turn, has propelled organisations to innovate continuously and unlock the power of communications through APIs to improve any human experience.
In today's world, especially in the wake of a global pandemic that confined many of the planet's inhabitants to their homes, online communication has become more critical than ever — and thus, so too have these APIs.
But what separates good and bad APIs from great ones? Advocates for Twilio, one of the world's largest cloud communications platforms, say it comes down to one thing: simplicity.
All APIs are inherently customisable and programmable; but when simplicity is introduced, organisations can remain one step ahead when customer behaviour changes. For example, contact centre software has traditionally been difficult and expensive to customise. But when a contact centre shifts from being an 'unchangeable' application into a platform, this allows teams to customise and program it. This, in turn, unlocks the ability to experiment and build the solution that works for the business and their customers. And all of that is powered by a platform that builds upon APIs.
Creating great customer experiences requires a platform that enables constant experimentation and incremental iteration. When your contact centre is integrated with your CRM and other systems, you can use analytics to track, measure, and iterate on all parts of the customer journey.
This is where Twilio comes in. Organisations have used Twilio in a range of everyday situations, from allowing teachers to communicate with students to governments alerting the public about emergencies. The company facilitates SMS, in-app chats, video and phone calls for telehealth service, allows ride-hailing app users to communicate with their driver, makes online transactions more secure, enables delivery notifications for online shopping and authenticates new user accounts. Twilio has also powered the communications behind leading businesses like ANA, Salesforce, Deliveroo, Gojek, Morgan Stanley, SingLife and Zendesk.
It's done by bolstering the ease of use of its APIs while maintaining versatility. By making communications a part of every software developer's toolkit, Twilio enables innovators from every industry to reinvent how companies engage with their customers.


Twilio Flex, the world's most flexible contact centre
Twilio Flex is a fully programmable contact centre platform that empowers businesses to build the customer experience tailored to their needs, setting the stage to make their customer's journey a competitive advantage. The platform powers over a half-million agents today and it's helping businesses deploy tailored cloud contact centres while freeing them from the limitations of SaaS applications.
Businesses can integrate and manage all their communication channels on a single platform — cutting contact centre operational costs and delivering digital-first engagement. With the ability to deploy a 100% cloud contact centre in a matter of days, customers can ​​inspect, adapt, and adjust any part of the contact centre to stay ahead of changing conditions.
To maximise customer experience, agents are empowered to employ relevant, contextual information in pursuit of highly personalised interactions — lowering handle times by up to 38% after giving agents access to information from multiple backend applications.
This customisation has seen several real-life applications: Cover, an insurance brokerage, recently chose Twilio Flex to power its customer communications.
Cover sought to deliver a customer experience that matches its personalised approach. So the company customised Twilio Flex to deliver on-demand customer service — and as a result, it has seen 57% faster response time and an 8% higher resolution rate since making the switch.
Using Twilio Flex, Cover's product team designed its own UX, allowing it to inspect and iterate on their design to finetune the customer and agent experience. Additionally, Flex allows real-time feedback between Cover's sales managers and customer service advisors, and provides key call metrics.
Cover co-founder Ben Aneesh said, "Twilio Flex was the most configurable and flexible option on the market that could meet our goals — deliver on-demand customer service in a faster, more efficient, and completely customisable way, without constraints."

Twilio Programmable Messaging
Its name says it all: this programmable API allows users to deliver messages reliably and reach customers on their preferred channels — at every stage of the customer journey.
Developers can use the Programmable Messaging API to reach their customers on their preferred channels — whether it be SMS, chat or WhatsApp — no matter where they are in the world.
Using Twilio's framework, developers can easily inform customers about account activity, purchase confirmations and more through integrated notifications. It also allows for mass alerts to deliver time-sensitive messages, a conversation tool to build customer relationships cross-channel, and even a verification API to enable user verification with massive scale in mind.
Twilio Messaging APIs support multiple channels, including SMS, MMS, and OTT, and allows for the easy addition of channels to keep up with customers' preferences — without requiring custom code or needing to rebuild the entire architecture.
They also allow for complete control over customer engagement, with developers given the ability to integrate communications at critical touchpoints of the customer journey.
For instance, Australia's largest dedicated pharmacy IT solutions provider, Fred IT, is using Twilio's Programmable Messaging API to provide electronic prescriptions to millions of Australians.
Fred IT wanted to standardise electronic prescriptions and move away from paper — a feat that would require a new system and, ordinarily, about six months of work. But, upon engaging Twilio's Programmable Messaging API, Fred IT was able to accelerate its timeline (from concept to market) from six months to eight weeks amidst a global pandemic.
Twilio's solutions are programmable versus out-of-the-box, which allowed Fred IT to build on Twilio's customer engagement platform. This was an important factor when Fred IT was evaluating vendor partners because an out-of-the-box solution wouldn't have allowed Fred IT's tech team to easily and safely develop the right system.
Fred IT founder and CEO Paul Naismith said, "Twilio is a reliable, stable and trusted partner. The wide range of features offered by Twilio align with our innovation strategy, so the partnership was a no-brainer.
"Our integration with Twilio has been part of what enabled us to increase the number of user transmissions, even amidst the pandemic driving greater demand for prescriptions."

Through these APIs and solutions, Twilio provides the building blocks that enable developers to be at the centre of the design of an organisation's applications — rather than having them just in the deployment stage.
This approach advances the rapid development and evolution of online communication — and developers would do well to take notice.
To learn more about Twilio Flex and Messaging APIs — sign up for a free trial now.